Water
Yo Philly, what's in your water bill?
A conversation with the Philadelphia Water Department on what the charges really mean in your monthly statement
Of all the bills Fishtown resident Steve Mason has to worry about, he noted that his monthly water bill hasn't been one of them.
"It stays pretty much at a constant, like between $50-60 dollars each month," Mason, who lives in a new residential build along Frankford Avenue said. "This house is new within the past year, so fortunately haven't had to worry about too much breaking yet."
So when Mason received his January statement for $126.18, his jaw dropped.
"Right from the jump, I just assumed they made a mistake," he said, "It's not like anything changed in our level of water consumption that would skyrocketed my charges.
Except what Mason didn't know was that the seal on his second floor bathroom toilet wasn't closing correctly making the toilet run as it tried to fill the bowl. What amounted to a $12 replacement part at a local hardware store doubled Mason's bill in just a month's time.
According to the Philadelphia Water Department spokesperson Laura Copeland, the toilet is the most common place – and often, like in Mason's case the most expensive.
"If it is making noise when you aren't flushing it, that is probably your money going down the drain," Copeland wrote to Green Philly. "A running toilet can waste hundreds of gallons and really increase your bill."
Specifically in older homes, leaks can be a common, yet costly occurrence to the level of PWD creating a special online guide for residents to spot them before they get out of control. Copeland noted that a sudden spike in water use, generally indicates a leak somewhere in a home's plumbing system. To compare numbers month over month, the difference would appear in the usage chart portion of the bill.
Additionally, Copeland noted that the agency is creating a citywide meter upgrade program, which will allow residents to get leak alerts and monitor their usage online.
Breaking down the charges on your water bill
So in addition to spotting the instances that can drive up cost, there's also the question of charges on your monthly PWD water bill and what they account for. There are two significant fees in addition to the cost of your water usage. The first is a service charge, which is a fixed cost based on the size of a water meter. This charge serves as the general fund for PWD to operate their billing collections process and metering functions, according to Brian Raedermakers, a PWD public relations specialist.
The bigger and more nuanced of the two charges is the stormwater charge, which essentially pays for all the work the Water Department does managing runoff (rain and melting snow) that flows from properties into sewers and waterways.
The entirety of this charge directly funnels into PWD's Green City, Clean Waters initiative, which according to Raedermakers has created nearly 3,000 new green stormwater tools in the city since 2011.
Rates vary depending on zoning (residential vs. non-residential), size of the land parcel and the average impervious (roofs, driveways, porches, etc.) a structure has. Residential customers pay a standard amount based on the average impervious cover (areas like roofs and driveways) and parcel size for residential properties throughout the city.
"Our stormwater management efforts keep billions of gallons of polluted water out of local waterways each year and that is all made possible by the revenue from water bills," Brian Raedermakers wrote. "[PWD does] not get funding from taxes or other sources."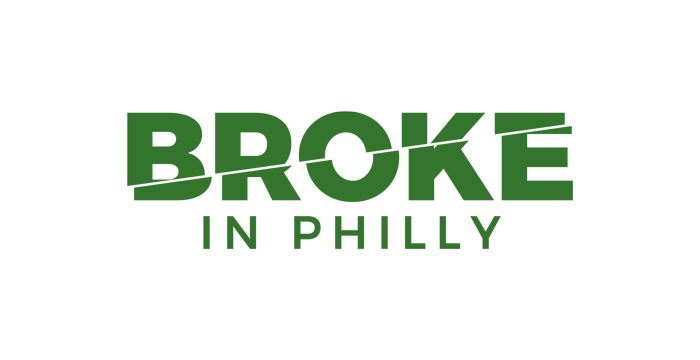 Become a Supporter!
If you love what we do you can support our mission with a one-time or monthly contribution.
array(5) {
  [0]=>
  object(WP_Term)#7381 (10) {
    ["term_id"]=>
    int(3656)
    ["name"]=>
    string(15) "Broke in Philly"
    ["slug"]=>
    string(15) "broke-in-philly"
    ["term_group"]=>
    int(0)
    ["term_taxonomy_id"]=>
    int(3664)
    ["taxonomy"]=>
    string(8) "post_tag"
    ["description"]=>
    string(0) ""
    ["parent"]=>
    int(0)
    ["count"]=>
    int(50)
    ["filter"]=>
    string(3) "raw"
  }
  [1]=>
  object(WP_Term)#7392 (10) {
    ["term_id"]=>
    int(3984)
    ["name"]=>
    string(17) "monthly statement"
    ["slug"]=>
    string(17) "monthly-statement"
    ["term_group"]=>
    int(0)
    ["term_taxonomy_id"]=>
    int(3992)
    ["taxonomy"]=>
    string(8) "post_tag"
    ["description"]=>
    string(0) ""
    ["parent"]=>
    int(0)
    ["count"]=>
    int(1)
    ["filter"]=>
    string(3) "raw"
  }
  [2]=>
  object(WP_Term)#7391 (10) {
    ["term_id"]=>
    int(1786)
    ["name"]=>
    string(29) "Philadelphia Water Department"
    ["slug"]=>
    string(29) "philadelphia-water-department"
    ["term_group"]=>
    int(0)
    ["term_taxonomy_id"]=>
    int(1796)
    ["taxonomy"]=>
    string(8) "post_tag"
    ["description"]=>
    string(0) ""
    ["parent"]=>
    int(0)
    ["count"]=>
    int(37)
    ["filter"]=>
    string(3) "raw"
  }
  [3]=>
  object(WP_Term)#7390 (10) {
    ["term_id"]=>
    int(2868)
    ["name"]=>
    string(21) "Stormwater Management"
    ["slug"]=>
    string(21) "stormwater-management"
    ["term_group"]=>
    int(0)
    ["term_taxonomy_id"]=>
    int(2882)
    ["taxonomy"]=>
    string(8) "post_tag"
    ["description"]=>
    string(0) ""
    ["parent"]=>
    int(0)
    ["count"]=>
    int(7)
    ["filter"]=>
    string(3) "raw"
  }
  [4]=>
  object(WP_Term)#7133 (10) {
    ["term_id"]=>
    int(3983)
    ["name"]=>
    string(10) "water bill"
    ["slug"]=>
    string(10) "water-bill"
    ["term_group"]=>
    int(0)
    ["term_taxonomy_id"]=>
    int(3991)
    ["taxonomy"]=>
    string(8) "post_tag"
    ["description"]=>
    string(0) ""
    ["parent"]=>
    int(0)
    ["count"]=>
    int(1)
    ["filter"]=>
    string(3) "raw"
  }
}