News
What you need to know about PWD's extended shutoff moratorium
Many Philly residents have increased financial distress due to COVID-19. Here's one way the Water Department wants to help.
Earlier this month, the Philadelphia Water Department announced it will extend its moratorium on water shutoffs through April 2021.
Generally, PWD, which is not regulated by the Public Utility Commission has its own standing moratorium on shutoffs ending on Dec. 1. However, due to the COVID-19 pandemic, the city is extending this timeframe through April "due to the financial burdens caused by the pandemic," according to PWD spokesperson Laura Copeland.
Additionally, all scheduled water main construction has been suspended during this time period to further avoid any water loss.
In addition to COVID-19 crippling the city's economy, despite some jobs returning it has found hundreds of thousands of residents out of work. According to Copeland, as of PWD fiscal year ending in June 2020, there were approximately 64,000 accounts eligible for shutoff due to the extended moratorium.
In fiscal year 2019, there were only 25,000 accounts eligible for shutoff.
Additionally, PWD says revenue collection rates are trending lower now than during the same period in previous fiscal years. While many would think that a severe loss of revenue might upset water quality, Copeland is ready to dispute that case adding that to compensate, PWD has had to utilize dollars from its emergency fund in order to meet standards and pay its operating costs.
"The extension of the moratorium has not impacted the City's ability to deliver high-quality water as well as service to its residents," Copeland told Green Philly. "The Department continues its excellent track record of meeting all water quality standards."
Be proactive. Call the Water Department before bills get overwhelming.
The biggest wrinkle to remember in all of this is that while residents who can't afford to pay aren't expected to pay in the immediate for each month of water usage, monthly charges are still accruing – in addition to late charges from before the moratorium date. 
However, PWD's bill assistance plans are extensive and the misconception that these plans only accommodate people based on income levels according to Copeland isn't always the case. Additionally, listed on its website, PWD noted that even for people who don't qualify for assistance, it had been working with customers since before the pandemic and that it's always open to flexible payment agreements. While there might be wait times to get through, customers can call 215-685-6300 or send an email to wrbhelpdesk@phila.gov to prevent shutoff.
"While the bill really doesn't go away, it's nice to know that they understand people are hurting right now," said Bill Danielson, a Fishtown resident who has been out of work for two months due to losing his job at a Center City hotel. "It's not like I don't pay my bills, but people need to figure out how they're going to eat their next meal, which I think we can all agree on – people who work at [these city institutions ] included, is that worrying about that is a bit more important than figuring out while you're out of work whether or not you can afford to pay a particular bill."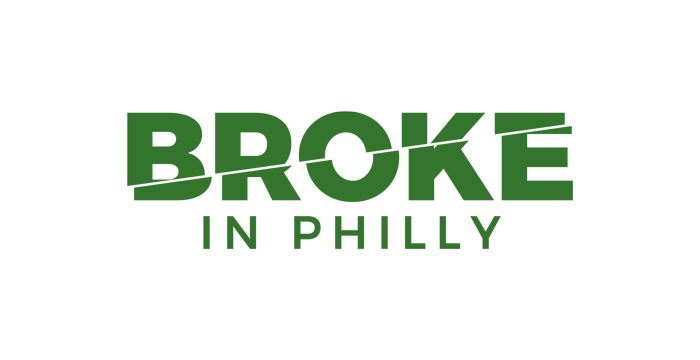 Broke in Philly is a collaborative reporting project on solutions to poverty and the city's push toward economic justice. Green Philly is one of more than 20 news organizations in the collective. Follow us on Twitter @BrokeInPhilly.
Become a Supporter!
If you love what we do you can support our mission with a one-time or monthly contribution.
array(5) {
  [0]=>
  object(WP_Term)#7121 (10) {
    ["term_id"]=>
    int(3833)
    ["name"]=>
    string(7) "COVID19"
    ["slug"]=>
    string(7) "covid19"
    ["term_group"]=>
    int(0)
    ["term_taxonomy_id"]=>
    int(3841)
    ["taxonomy"]=>
    string(8) "post_tag"
    ["description"]=>
    string(0) ""
    ["parent"]=>
    int(0)
    ["count"]=>
    int(28)
    ["filter"]=>
    string(3) "raw"
  }
  [1]=>
  object(WP_Term)#7395 (10) {
    ["term_id"]=>
    int(3959)
    ["name"]=>
    string(11) "moratoriums"
    ["slug"]=>
    string(11) "moratoriums"
    ["term_group"]=>
    int(0)
    ["term_taxonomy_id"]=>
    int(3967)
    ["taxonomy"]=>
    string(8) "post_tag"
    ["description"]=>
    string(0) ""
    ["parent"]=>
    int(0)
    ["count"]=>
    int(1)
    ["filter"]=>
    string(3) "raw"
  }
  [2]=>
  object(WP_Term)#7393 (10) {
    ["term_id"]=>
    int(3235)
    ["name"]=>
    string(18) "Philadelphia Water"
    ["slug"]=>
    string(18) "philadelphia-water"
    ["term_group"]=>
    int(0)
    ["term_taxonomy_id"]=>
    int(3243)
    ["taxonomy"]=>
    string(8) "post_tag"
    ["description"]=>
    string(0) ""
    ["parent"]=>
    int(0)
    ["count"]=>
    int(21)
    ["filter"]=>
    string(3) "raw"
  }
  [3]=>
  object(WP_Term)#7404 (10) {
    ["term_id"]=>
    int(1786)
    ["name"]=>
    string(29) "Philadelphia Water Department"
    ["slug"]=>
    string(29) "philadelphia-water-department"
    ["term_group"]=>
    int(0)
    ["term_taxonomy_id"]=>
    int(1796)
    ["taxonomy"]=>
    string(8) "post_tag"
    ["description"]=>
    string(0) ""
    ["parent"]=>
    int(0)
    ["count"]=>
    int(37)
    ["filter"]=>
    string(3) "raw"
  }
  [4]=>
  object(WP_Term)#7134 (10) {
    ["term_id"]=>
    int(804)
    ["name"]=>
    string(5) "water"
    ["slug"]=>
    string(5) "water"
    ["term_group"]=>
    int(0)
    ["term_taxonomy_id"]=>
    int(808)
    ["taxonomy"]=>
    string(8) "post_tag"
    ["description"]=>
    string(0) ""
    ["parent"]=>
    int(0)
    ["count"]=>
    int(47)
    ["filter"]=>
    string(3) "raw"
  }
}