News
Safeguarding our water: how the city tests our water – despite ongoing threats
Public health takeaways from the Delaware River chemical spill
Millions drink, shower, and wash their clothes every day with water from the Delaware River Watershed without thinking twice about its origin. But the recent chemical spill in Bristol Township was a wake-up call for many Philadelphians, as we learned how a small environmental disruption can quickly spiral into a public health crisis.
The incident (and the public panic and miscommunication that followed) leaves lingering questions about how vulnerable Philly's drinking supply is, and how well the city is equipped to address future public health crises.
Green Philly spoke to local experts about what this contamination scare reveals about the link between safeguarding the planet and protecting human health.
How does the City test its water supply and ensure its safety?
The Water Department received notification shortly after midnight on Saturday, March 25, that about 8,100 gallons of latex finishing material had spilled into a tributary of the Delaware River and was moving downstream. The spill potentially affected water treated at the city's Baxter Treatment Plant, the only one of Philadelphia's three water treatment plants that draws water from the Delaware.
The Baxter plant has a very large raw water basin, which works well as a protection against small spills such as the current event, explained Charles Haas, a professor of environmental engineering at Drexel University. The basin has gates, which the department closed out of caution after receiving notification about the spill.
In addition to testing by the Environmental Protection Agency (EPA), the Coast Guard, and other federal agencies, the city gathered over 100 samples from 12 locations both in and outside of the plant. Scientists then used gas chromatography and infrared microspectroscopy that are able to detect very small amounts — single parts per billion — of organic molecules in the water.
The ongoing testing, along with a forecasting model, guided the city in deciding when they could refill the basin with water that they could confidently ensure was uncontaminated, said Mike Carroll, deputy managing director for the city's Office of Transportation, Infrastructure and Sustainability.
Frequent monitoring was necessary to validate the model predictions until the city was able to determine that the threat of contamination had passed completely.
Dr. Arthur Frank, a professor of environmental and occupational medicine at Drexel University's Dornsife School of Public Health, said the city followed all necessary measures to monitor the crisis. "It was necessary to monitor this all along. From where the plume entered the water to where it passes, the water intake can be variable."
Are there preventive measures that could be put in place to stop these types of contamination incidents from happening in the future?
"Any company that in a few short years has had four spills is not on top of its safety game."

Dr. Arthur Frank, Drexel University
The Bristol complex that caused the spill, owned by chemical company Triesco, has a decade-long history of mishaps. As The Philadelphia Inquirer reported, "The U.S. Coast Guard twice before detected releases of acrylates from the Bristol facility into the Delaware. The EPA had separately flagged two other acrylate releases."
Frank said he worries that the Bristol complex could be part of a disturbing trend of hedge funds buying up businesses and stripping them of resources — at the public health's expense.
"Any company that in a few short years has had four spills is not on top of its safety game," he said. "And if you're not on top of your safety game, it's maybe because you're not spending the money to be sure about safety."
What do we know about the specific chemicals that spilled into a Delaware River tributary on March 25, and what are their potential risks to human health?
The spill included ethyl acrylate, methyl methacrylate, and butyl acrylate. The chemicals fall under the category of volatile organic compounds, which are found in latex paint, caulks, carpet, and other products for building and maintaining homes. Butyl acrylate was one of the chemicals found at the site of the train derailment in East Palestine, Ohio. However, that spill involved a much higher concentration of the chemical than what ended up in the Delaware River last weekend.
None of the chemicals involved in the spill are known carcinogens, according to Frank. If consumed, touched, or inhaled in large, concentrated quantities, they could lead to gastrointestinal issues, skin irritation, or possible allergic reactions.
However, Frank says they do not cause serious health effects, especially in small quantities.
"These are not designed to be consumed, but we do get exposed to them if you're painting your home with latex paint, for example," Frank said in an interview. "This incident shouldn't have happened, but no one was going to get sick from very small concentrations of these chemicals."
What do we know about other chemicals in the river? Is our drinking water generally safe?
Per- and Polyfluoroalkyl Substances (PFAS) — or so-called "forever chemicals" — remain an ongoing threat to our health. They are ubiquitous in our water, air, and soil, and have been linked to harmful health consequences, though scientists are still unsure to what extent.
Two weeks ago, for the first time ever, the federal government announced that it will require utilities to reduce the amount PFAS from drinking water to near zero.
A spokesperson for the Philadelphia Water Department told the Philadelphia Inquirer that federal funding will support upgrades to the city's three plants to remove PFAS from its supply.
"Because PWD supplies 1.7 million people in Philadelphia and Lower Bucks County, its PFAS removal system will most likely be large and costly," the Inquirer reported.
What is the big takeaway from this incident?
Frank says that though our drinking water has remained safe throughout the past anxiety-inducing week, the event underscores the necessity to invest in public health prevention and response.
"Think about what happened with COVID — everyone realized the public health response was understaffed and underfunded, so the federal government geared up and poured a lot of money into it."
Now, government funding for the public health programs it invested in over the past three years has largely dried up, and health departments throughout the country are cutting staff and resources, Frank said.
Those are the resources needed not only to curb COVID-19 — which is still killing at least 2,000 Americans per week — but also to address environmental emergencies like the one Philadelphians faced this week.
"We forget very quickly, but on any given day, at any given place, something like this could happen," Frank said, "and most places in the country are not appropriately equipped to deal with these kinds of emerging situations."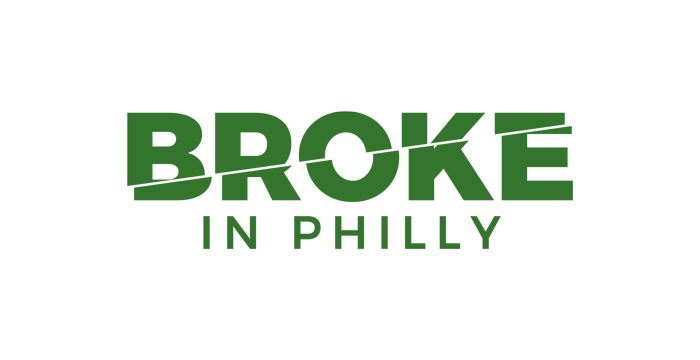 Cover photo: PWD Bureau of Laboratory Services supported independent labs to test Philadelphia Water Quality. Photo, PWD.
Become a Supporter!
If you love what we do you can support our mission with a one-time or monthly contribution.
array(3) {
  [0]=>
  object(WP_Term)#7180 (10) {
    ["term_id"]=>
    int(3915)
    ["name"]=>
    string(14) "Delaware River"
    ["slug"]=>
    string(14) "delaware-river"
    ["term_group"]=>
    int(0)
    ["term_taxonomy_id"]=>
    int(3923)
    ["taxonomy"]=>
    string(8) "post_tag"
    ["description"]=>
    string(0) ""
    ["parent"]=>
    int(0)
    ["count"]=>
    int(12)
    ["filter"]=>
    string(3) "raw"
  }
  [1]=>
  object(WP_Term)#7278 (10) {
    ["term_id"]=>
    int(3769)
    ["name"]=>
    string(18) "delaware watershed"
    ["slug"]=>
    string(18) "delaware-watershed"
    ["term_group"]=>
    int(0)
    ["term_taxonomy_id"]=>
    int(3777)
    ["taxonomy"]=>
    string(8) "post_tag"
    ["description"]=>
    string(0) ""
    ["parent"]=>
    int(0)
    ["count"]=>
    int(26)
    ["filter"]=>
    string(3) "raw"
  }
  [2]=>
  object(WP_Term)#7259 (10) {
    ["term_id"]=>
    int(4172)
    ["name"]=>
    string(14) "drinking water"
    ["slug"]=>
    string(14) "drinking-water"
    ["term_group"]=>
    int(0)
    ["term_taxonomy_id"]=>
    int(4180)
    ["taxonomy"]=>
    string(8) "post_tag"
    ["description"]=>
    string(0) ""
    ["parent"]=>
    int(0)
    ["count"]=>
    int(1)
    ["filter"]=>
    string(3) "raw"
  }
}