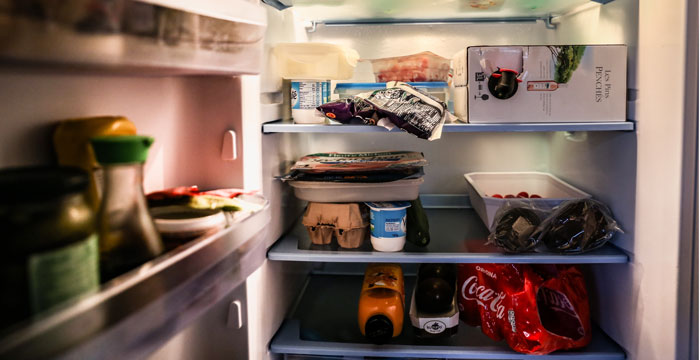 Recycle
Where to Recycle Your Fridge
Old appliances can suck energy.
For example, an old fridge can use a lot more energy compared to an updated model. According to PECO, if your working refrigerator or freezer is over 10 years old, it could be using four times the electricity versus energy-efficient models.
But that energy can save you cash – on average, $270 over the next five years. Energy Star's Flip Your Fridge Calculator helps determine how much energy you can save by trading in your old refrigerator for an Energy Star version.
Where to recycle your old fridge or freezer in Philadelphia
PECO is offering residential customers a $50 rebate to recycle your old fridge or freezer in 2017.
In addition to the rebate, you'll get free removal and recycling and an estimated 150 annual energy savings. Visit PECO's website to get started and schedule your free pickup.
Become a Supporter!
If you love what we do you can support our mission with a one-time or monthly contribution.
array(2) {
  [0]=>
  object(WP_Term)#7095 (10) {
    ["term_id"]=>
    int(572)
    ["name"]=>
    string(4) "Peco"
    ["slug"]=>
    string(4) "peco"
    ["term_group"]=>
    int(0)
    ["term_taxonomy_id"]=>
    int(575)
    ["taxonomy"]=>
    string(8) "post_tag"
    ["description"]=>
    string(0) ""
    ["parent"]=>
    int(0)
    ["count"]=>
    int(3)
    ["filter"]=>
    string(3) "raw"
  }
  [1]=>
  object(WP_Term)#7094 (10) {
    ["term_id"]=>
    int(1848)
    ["name"]=>
    string(21) "Where Can I Wednesday"
    ["slug"]=>
    string(21) "where-can-i-wednesday"
    ["term_group"]=>
    int(0)
    ["term_taxonomy_id"]=>
    int(1858)
    ["taxonomy"]=>
    string(8) "post_tag"
    ["description"]=>
    string(0) ""
    ["parent"]=>
    int(0)
    ["count"]=>
    int(230)
    ["filter"]=>
    string(3) "raw"
  }
}