Recycle
Recycle your old laptops & desktops and Philly will provide to Residents in need
PHLDonateTech Program will offer free desktop & laptop pickups through Retrievr through January 15th.
Have old computers you need to get rid of? The city has a new program for that.
Philadelphia residents and businesses can donate, recycle and provide laptops and desktop computers (in fair or good condition) to families in need. Once the computers are refurbished, residents will receive them for free.
How to Donate Old Laptops through PHLDonateTech
If you want to donate (and have 25 computers or less), visit Retrievr's website or text the word PICKUP to 757-70-FETCH to donate and pick a contactless collection date. Retrievr is offering FREE pickups through January 15th.
You can also make a monetary donation to the Mayor's Fund.
If you have 26 or more devices,fill out EAF's online form.
The city is partnering with AT&T, Retrievr, and local refurbishers including the Electronic Access Foundation (EAF), the NERDiT Foundation, and the Temple University Computer Recycling Center (CRC) to make this initiative happen.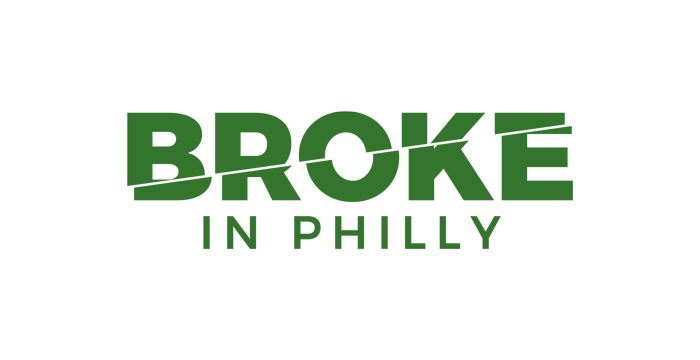 ---
Become a Supporter!
If you love what we do you can support our mission with a one-time or monthly contribution.
array(6) {
  [0]=>
  object(WP_Term)#7190 (10) {
    ["term_id"]=>
    int(3656)
    ["name"]=>
    string(15) "Broke in Philly"
    ["slug"]=>
    string(15) "broke-in-philly"
    ["term_group"]=>
    int(0)
    ["term_taxonomy_id"]=>
    int(3664)
    ["taxonomy"]=>
    string(8) "post_tag"
    ["description"]=>
    string(0) ""
    ["parent"]=>
    int(0)
    ["count"]=>
    int(51)
    ["filter"]=>
    string(3) "raw"
  }
  [1]=>
  object(WP_Term)#7354 (10) {
    ["term_id"]=>
    int(3957)
    ["name"]=>
    string(8) "computer"
    ["slug"]=>
    string(8) "computer"
    ["term_group"]=>
    int(0)
    ["term_taxonomy_id"]=>
    int(3965)
    ["taxonomy"]=>
    string(8) "post_tag"
    ["description"]=>
    string(0) ""
    ["parent"]=>
    int(0)
    ["count"]=>
    int(1)
    ["filter"]=>
    string(3) "raw"
  }
  [2]=>
  object(WP_Term)#7355 (10) {
    ["term_id"]=>
    int(179)
    ["name"]=>
    string(6) "donate"
    ["slug"]=>
    string(6) "donate"
    ["term_group"]=>
    int(0)
    ["term_taxonomy_id"]=>
    int(179)
    ["taxonomy"]=>
    string(8) "post_tag"
    ["description"]=>
    string(0) ""
    ["parent"]=>
    int(0)
    ["count"]=>
    int(20)
    ["filter"]=>
    string(3) "raw"
  }
  [3]=>
  object(WP_Term)#7237 (10) {
    ["term_id"]=>
    int(647)
    ["name"]=>
    string(9) "recycling"
    ["slug"]=>
    string(9) "recycling"
    ["term_group"]=>
    int(0)
    ["term_taxonomy_id"]=>
    int(651)
    ["taxonomy"]=>
    string(8) "post_tag"
    ["description"]=>
    string(0) ""
    ["parent"]=>
    int(0)
    ["count"]=>
    int(46)
    ["filter"]=>
    string(3) "raw"
  }
  [4]=>
  object(WP_Term)#7238 (10) {
    ["term_id"]=>
    int(3856)
    ["name"]=>
    string(8) "Retrievr"
    ["slug"]=>
    string(8) "retrievr"
    ["term_group"]=>
    int(0)
    ["term_taxonomy_id"]=>
    int(3864)
    ["taxonomy"]=>
    string(8) "post_tag"
    ["description"]=>
    string(0) ""
    ["parent"]=>
    int(0)
    ["count"]=>
    int(3)
    ["filter"]=>
    string(3) "raw"
  }
  [5]=>
  object(WP_Term)#7344 (10) {
    ["term_id"]=>
    int(1848)
    ["name"]=>
    string(21) "Where Can I Wednesday"
    ["slug"]=>
    string(21) "where-can-i-wednesday"
    ["term_group"]=>
    int(0)
    ["term_taxonomy_id"]=>
    int(1858)
    ["taxonomy"]=>
    string(8) "post_tag"
    ["description"]=>
    string(0) ""
    ["parent"]=>
    int(0)
    ["count"]=>
    int(235)
    ["filter"]=>
    string(3) "raw"
  }
}