Philly
Where The Hell Are All The Damn Trash Cans?
Philadelphia has a litter problem. So why aren't there more trashcans in neighborhoods?
As you walk through Philadelphia you'll begin to stuff your back pockets and purse pouches with the various napkins, tissues, and unwanted leaflets that seemingly appear as you walk.
That's probably why many residents consider littering (although hopefully, your conscience stops you) after realizing the lack of trash cans you pass as you walk. As a city with a dirty reputation, there is also data to prove that trash cans would reduce street litter.
With an empty bottle or coffee cup in hand, you may find yourself in Philly wondering, where the hell are all the damn trash cans?
In short, most of Philadelphia's public trash cans can be found downtown, specifically between Race Street and South Street from Front Street to 23rd Street.
According to Philadelphia's Big Belly Waste Database, there are approximately 360 "Big Belly" trash cans in Center City, notably around tourist attractions. For comparison, in that same radius south of South Street (from South St to Tasker between 23rd and Front) there are just 43 public trash cans, and north of Race St (from Race to Girard between 23rd and Front), there are just 50 public trash cans. The disparities continue to grow as you go further from Center City, with the exception of a few streets.
Philadelphia has chosen to place the majority of its publicly owned trash cans in Center City or in a straight line along busy streets. Germantown Ave, Market St, and Broad Street have more "cannage" than most neighborhoods in South Philly and North Philly.
"I think that the city needs more trash receptacles on our commercial blocks as well as residential," says Matthew George – the CEO of I Love Thy Hood, an organization that has given out nearly 100 citizen-maintained trash cans to Philadelphians. George noted that a lack of trash cans in residential areas makes for a build-up of littler where "there are less opportunities to throw out your trash."
Large pockets of residential neighborhoods are completely devoid of public trash receptacles. In North Philly between Broad St. and 33rd from Lehigh to Girard, which is an area 1.6 miles wide and 1.6 miles long – there are zero Big Belly trash cans. That neighborhood is a hub for Temple University's off-campus housing, which has developed a reputation for trashing the neighborhood. Within that same area, city data shows that there are just 18 non-Big Belly trash cans and 13 of which reside between 20th and 23rd on Cecil B. Moore Ave.
Big-Belly Vs. Regular Trash Cans
Over the last 13 years, the Philadelphia government and the Streets Department have been replacing traditional trash cans with "high-tech" solar trash compactors known as Big Belly Trash cans. According to Philadelphia Streets, this was done in an attempt to cut labor costs, the Streets website boasts "By converting from wire baskets to BigBellies, collections are reduced from an average of 17 per week using three crew shifts to about 3 per week using one crew shift," adding that "collection costs are reduced by over $800,000 per year."
However, it appears that tech alone cannot solve the trash problem in Philadelphia. 700 wire basket cans have been replaced by BigBellies and more than 200 have been freshly installed, meaning at $4,500 each Philadelphia has spent more than $4 million dollars installing trash compactors throughout the CIty.
"We don't need a $4,500 electronic trash can on every block but a simple trash can does the same work," says Matthew George. BigBellies allegedly hold up to five times the amount of trash that a regular can holds, but due to the reduced manpower associated with offsetting the cost of the expensive cans – they can often be seen overflowing.
Sean Blanda of Point Breeze Is Beautiful and 5th Square, two groups focused on cleaning Philadelphia, explains how the trash issue is a catch twenty-two. "There's not trash cans around so people throw trash on the ground, then when there are trash cans, people jam all their stuff in it, and they're not picked up or cleaned often enough." Both Blanda and George discussed the necessity for more frequent trash pickup as well as street cleaning.
"The citizens don't trust the city," said Blanda referring to trash pickup," the solution is probably more trash cans and to have them serviced more, but nobody trusts them to do that."
According to the Philadelphia City Comptroller's report on trash pick-up, in 2009 the Streets Department was picking up trash on time 97.3% of the time. Over the past decade, that number had declined to 83% in 2019 but has since plummeted to 52.5% in 2021. This same Comptroller's report highlights the discrepancies in trash pick-up by neighborhood, Center City retained a 95.4% on-time rate whereas neighborhoods in South and West Philly experienced a 75% on-time rate. The areas with trash cans are being better serviced than areas without.
So to answer the opening question of "Where the hell are all the damn trash cans in Philly?"
There are approximately 300 traditional wire trash cans still used in Philadelphia, most of which reside in North Philly – then there are between 900 and 1,000 Big Belly trash compactors scattered along major roads and the wealthiest parts of the City.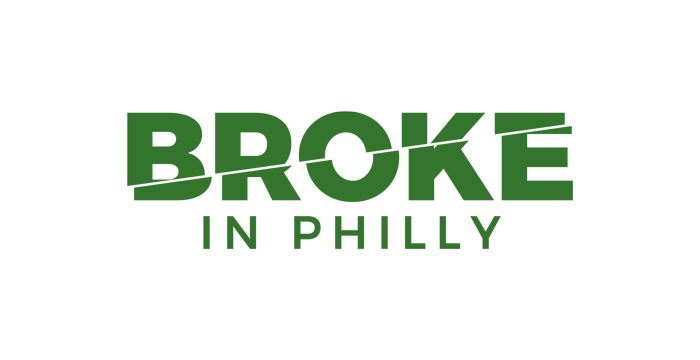 ---
Become a Supporter!
If you love what we do you can support our mission with a one-time or monthly contribution.
array(3) {
  [0]=>
  object(WP_Term)#7251 (10) {
    ["term_id"]=>
    int(484)
    ["name"]=>
    string(6) "Litter"
    ["slug"]=>
    string(6) "litter"
    ["term_group"]=>
    int(0)
    ["term_taxonomy_id"]=>
    int(487)
    ["taxonomy"]=>
    string(8) "post_tag"
    ["description"]=>
    string(0) ""
    ["parent"]=>
    int(0)
    ["count"]=>
    int(15)
    ["filter"]=>
    string(3) "raw"
  }
  [1]=>
  object(WP_Term)#7248 (10) {
    ["term_id"]=>
    int(647)
    ["name"]=>
    string(9) "recycling"
    ["slug"]=>
    string(9) "recycling"
    ["term_group"]=>
    int(0)
    ["term_taxonomy_id"]=>
    int(651)
    ["taxonomy"]=>
    string(8) "post_tag"
    ["description"]=>
    string(0) ""
    ["parent"]=>
    int(0)
    ["count"]=>
    int(46)
    ["filter"]=>
    string(3) "raw"
  }
  [2]=>
  object(WP_Term)#7232 (10) {
    ["term_id"]=>
    int(762)
    ["name"]=>
    string(5) "trash"
    ["slug"]=>
    string(5) "trash"
    ["term_group"]=>
    int(0)
    ["term_taxonomy_id"]=>
    int(766)
    ["taxonomy"]=>
    string(8) "post_tag"
    ["description"]=>
    string(0) ""
    ["parent"]=>
    int(0)
    ["count"]=>
    int(13)
    ["filter"]=>
    string(3) "raw"
  }
}