News
How local artists can tackle climate change & bring more voices into the urban heat conversation
The Tyler School and The Trust for Public Land are teaming up through Heat Response PHL. Here's how it's working.
Education is the first step to tackling climate change. Art is a form of education that everyone can understand, regardless of age, background, and previous level of environmental knowledge.
Meet: Heat Response PHL, a new project using art to teach the public about urban heat and search for potential solutions.
A workshop series through The Trust for Public Land, Heat Response PHL was designed to engage community members in Fairhill, Grays Ferry, and Southeast Philadelphia. Residents in these neighborhoods experience some of the hottest temperatures each summer. Facilitated by renowned artist Eve Mosher (known for her famous work High Water Line), local artists involved in the project include Linda Fernandez, Keir Johnston, Jenna Robb & José Ortiz-Pagán.
Why do artists need to address heat?
Did you know that some neighborhoods in Philly can be up to 22 degrees hotter than others in the summer? Urban heat is a growing problem affecting our city.
Lack of trees and parks, dark-colored roofs, excess pavement, and other factors can significantly impact the temperature of a neighborhood. Often, the city's Black and Brown residents are often the hardest hit by urban heat. And it doesn't end there: high temperatures can worsen education outcomes, cause health issues and discomfort, and can even be deadly. But these same residents are rarely involved in the conversation about climate change.
By hosting interactive workshops where kids and adults can have fun and share their experiences with urban heat, Heat Response PHL provides fun and excitement for participants while allowing them to learn about and contribute to the effort against climate change.
A collaboration of artists to beat the heat
In partnership with The Trust for Public Land, Temple University's Tyler School of Art and Architecture hosted an open studio on April 2nd featuring the work of various collaborating artists, organizers, and students to discuss Heat Response PHL. Exploring the challenges of urban heat, the artists gave insight into their past projects and ongoing work.
The artists prioritized building trust, sharing resources, collaboration and advocacy with the community for a successful experience.
Linda Fernandez and Keir Johnston of arts collective Amber Arts and Design discussed a poetry workshop last summer at Iglesias Garden, a formerly vacant lot in Kensington. Despite challenges during COVID-19, they hosted a smaller, socially distanced event, where they asked participants to imagine a "superpower" that addresses urban heat.
The goal wasn't just to focus on the negative aspects of heat, either. "How can we each use our unique abilities and talents to address this issue?" Linda asked at the open studio. "What are some things we can do; how can we dream together?"
Community members of all ages created an art piece about how heat has impacted them and their community.
Heat Response PHL has also provided its many student leaders from the Tyler School of Art and Architecture's Community Arts Practices (CAP) program with an opportunity to use their education for good.
While the Tyler School students have been contributing to Heat Response PHL in various ways, some have been working directly with the artists to facilitate workshops and utilize community input to create their own art projects. At the open studio, Holly Hazell and Kenza Bousseloub, Amber Art and Design interns involved in the Tyler School's CAP program, presented their work on an educational, climate justice-themed, bilingual coloring book which aims to engage community members in fighting urban heat in a socially distanced way.
The book isn't just meant to be colored, but also contains prompts which ask users to creatively imagine their own experiences with urban heat.
"The engagement part of this is really what it's about, because through these prompts, Amber Art and Design are going to be able to get a feel for the kind of transformations that people want to see in their neighborhood", says Hazell.
Upcoming workshops and events
On April 17th, the Tyler School and Heat Response PHL will team up to host a Work Day and Teach In, where you can garden, clean up litter, and more. Events are happening in Fairhill, Grays Ferry, and Southeast Philadelphia.
The event schedule is as follows:
10:00 AM – 1:00 PM: Led by Sulay Sosa, a multilingual group of Southeast Philadelphia neighbors are clearing litter and trash from Dickinson and Mifflin streets in the area around 6th and 7th streets as part of a community clean-up. The meetup location is the 600 block of Watkins Street.
10:00 AM – 11:30 AM: Grays Ferry youth and adults are building their urban gardening skills through a vegetable stamping session, followed by a Lanier Park clean-up. Group will meet in Lanier Park, 2911 Tasker Street, Philadelphia, Pa 19145.
11:00 AM – 2:00 PM: Led by Charito Morales, residents from the diverse Fairhill neighborhood are participating in a block clean-up and canvassing event that includes distribution of a family-friendly Heat Response PHL coloring page customized for Fairhill. Group will meet in the parking lot of Concilio, 141 E Hunting Park Ave, Philadelphia Pa 19124.
For more information, watch a recording of the webinar here.
---
Cover: A Tyler School CAP student presents her work, based on drawings by workshop participants, at the open studio.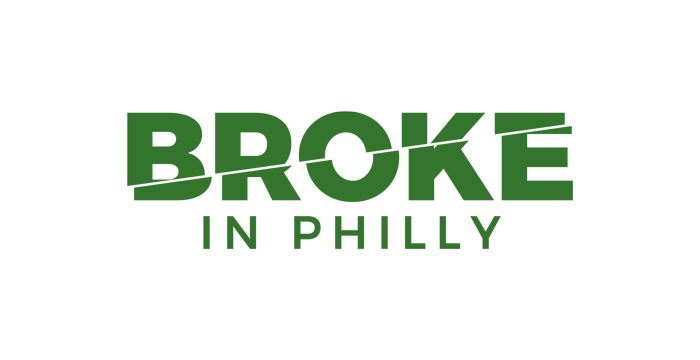 Become a Supporter!
If you love what we do you can support our mission with a one-time or monthly contribution.
array(7) {
  [0]=>
  object(WP_Term)#7259 (10) {
    ["term_id"]=>
    int(3163)
    ["name"]=>
    string(3) "art"
    ["slug"]=>
    string(3) "art"
    ["term_group"]=>
    int(0)
    ["term_taxonomy_id"]=>
    int(3179)
    ["taxonomy"]=>
    string(8) "post_tag"
    ["description"]=>
    string(0) ""
    ["parent"]=>
    int(0)
    ["count"]=>
    int(55)
    ["filter"]=>
    string(3) "raw"
  }
  [1]=>
  object(WP_Term)#7237 (10) {
    ["term_id"]=>
    int(3656)
    ["name"]=>
    string(15) "Broke in Philly"
    ["slug"]=>
    string(15) "broke-in-philly"
    ["term_group"]=>
    int(0)
    ["term_taxonomy_id"]=>
    int(3664)
    ["taxonomy"]=>
    string(8) "post_tag"
    ["description"]=>
    string(0) ""
    ["parent"]=>
    int(0)
    ["count"]=>
    int(51)
    ["filter"]=>
    string(3) "raw"
  }
  [2]=>
  object(WP_Term)#7348 (10) {
    ["term_id"]=>
    int(4019)
    ["name"]=>
    string(17) "Heat Response PHL"
    ["slug"]=>
    string(17) "heat-response-phl"
    ["term_group"]=>
    int(0)
    ["term_taxonomy_id"]=>
    int(4027)
    ["taxonomy"]=>
    string(8) "post_tag"
    ["description"]=>
    string(0) ""
    ["parent"]=>
    int(0)
    ["count"]=>
    int(1)
    ["filter"]=>
    string(3) "raw"
  }
  [3]=>
  object(WP_Term)#7349 (10) {
    ["term_id"]=>
    int(1505)
    ["name"]=>
    string(17) "Temple University"
    ["slug"]=>
    string(17) "temple-university"
    ["term_group"]=>
    int(0)
    ["term_taxonomy_id"]=>
    int(1515)
    ["taxonomy"]=>
    string(8) "post_tag"
    ["description"]=>
    string(0) ""
    ["parent"]=>
    int(0)
    ["count"]=>
    int(19)
    ["filter"]=>
    string(3) "raw"
  }
  [4]=>
  object(WP_Term)#7344 (10) {
    ["term_id"]=>
    int(3855)
    ["name"]=>
    string(21) "Trust for Public Land"
    ["slug"]=>
    string(21) "trust-for-public-land"
    ["term_group"]=>
    int(0)
    ["term_taxonomy_id"]=>
    int(3863)
    ["taxonomy"]=>
    string(8) "post_tag"
    ["description"]=>
    string(0) ""
    ["parent"]=>
    int(0)
    ["count"]=>
    int(5)
    ["filter"]=>
    string(3) "raw"
  }
  [5]=>
  object(WP_Term)#7241 (10) {
    ["term_id"]=>
    int(4018)
    ["name"]=>
    string(36) "Tyler School of Art and Architecture"
    ["slug"]=>
    string(36) "tyler-school-of-art-and-architecture"
    ["term_group"]=>
    int(0)
    ["term_taxonomy_id"]=>
    int(4026)
    ["taxonomy"]=>
    string(8) "post_tag"
    ["description"]=>
    string(0) ""
    ["parent"]=>
    int(0)
    ["count"]=>
    int(1)
    ["filter"]=>
    string(3) "raw"
  }
  [6]=>
  object(WP_Term)#7336 (10) {
    ["term_id"]=>
    int(4020)
    ["name"]=>
    string(10) "urban heat"
    ["slug"]=>
    string(10) "urban-heat"
    ["term_group"]=>
    int(0)
    ["term_taxonomy_id"]=>
    int(4028)
    ["taxonomy"]=>
    string(8) "post_tag"
    ["description"]=>
    string(0) ""
    ["parent"]=>
    int(0)
    ["count"]=>
    int(1)
    ["filter"]=>
    string(3) "raw"
  }
}