Philly
The Big Clean Up is sweeping through Philly's most underserved neighborhoods and spreading hope. 
With a mission to "make cleaning up look cool," this nonprofit is giving Philadelphia's streets and its mindset a makeover
"Brooms up!"
It's an unlikely rallying cry on one of the poorest city blocks in this country.
And yet it's these words, resounding from a megaphone, that unite a group of 200 volunteers wielding broomsticks and dustpans.
The man behind the megaphone is Taaj Williams, 29, chairman of The Big Clean Up, a nonprofit that's sweeping through the city's most underserved neighborhoods, collecting trash and spreading hope.
The Philly-based collective is entering its third season, kicking it off Sunday, May 1 with a cookout on Cherry Street Pier. The first "clean up" of the year will follow a few weeks later, on May 28 in Olney. Cleanups will take place throughout the summer, always the last Sunday of the month, always in a different neighborhood. Participating is as simple as showing up.
Channeling Tragedy Into Action
"We're going to keep on pushing, and we're going to keep on having these ideas that push the positivity as much as possible. Not just the cleanliness, but the clean mindset."

– Taaj Williams
The Big Clean Up emerged in the wake of George Floyd's death in 2020, a phoenix rising from the ashes of a devastating summer. Sparked during a community dialogue among Philly's Black organizers and artists like Gianni Lee, what eventually took shape was a 501(c)(3) organization that, to date, has filled more than a thousand trash bags across 10 different neighborhood cleanups. At its helm is a board of directors, twenty "dot connectors" with heavy influence as creatives, entrepreneurs, and activists, and close relationships with the communities they serve. In addition to Williams, who works in the music industry and runs festivals, members include Will Toms, co-founder and CCO of REC Philly, hip hop artist Chill Moody, and As I Plant This Seed founder Ryan Harris.
"Each of us…has some type of ties to the most troubled kids in our city and the folks who need the most help. Those underprivileged, disenfranchised neighborhoods," said Williams, who grew up in the projects of South Philadelphia. "But we're still here, and we're not giving up on our city. We're going to keep on growing. We're going to keep on pushing, and we're going to keep on having these ideas that push the positivity as much as possible. Not just the cleanliness, but the clean mindset."
An Expanding Mission
Two years since its inception, The Big Clean Up is thinking bigger. Williams said the organization is developing a program for the city's at-risk youth that would provide paid opportunities to collect litter in conjunction with Harris' nonprofit. He expects the program to launch in the next year.
"I want The Big Clean Up to be a safe hub or safe place where kids can go and feel like they're not being taken advantage of, but developing as individuals," explained Williams. "At the end of the day, we're trying to build accountability, build responsibility for our youth."
Eventually, the organization would like to develop an app where Philly residents can request neighborhood cleanups, and in turn, other residents can sign up for "shifts" and earn income by collecting litter. Participants would go through training before being approved to work and then create their own schedules – similar to Uber. It will be a few years before they're ready to launch an app of their own, so in the meantime, The Big Clean Up is partnering with Glitter, which developed Philly's first "Clean Block Subscription" service last year.
As it pivots, The Big Clean Up is looking to lift up other Black and Brown nonprofits- especially those focused on cleaning up the city. Leveraging their collective influence, its leaders have attracted a significant Instagram following and want to use their platform to raise awareness and build lasting relationships with other community organizations. One such organization is I Love Thy Hood, which donates some of its own orange garbage cans at every Big Clean Up event.
Foot Locker has also been instrumental in providing supplies, according to Williams. These types of partnerships have allowed The Big Clean Up to offer brooms, dustpans, and bags to the hundreds of volunteers who show up for each neighborhood cleanup. Although they joke that the events are BYOB (Bring Your Own Broom), the reality is anyone can show up empty-handed and join the mission. Even bystanders.
During a cleanup in South Philly, Williams recalled, "The locals were right there on the corner, and you know, we didn't know what they were going to do when we walked past them. But you know what they did do? They asked us for a broom and a dustpan."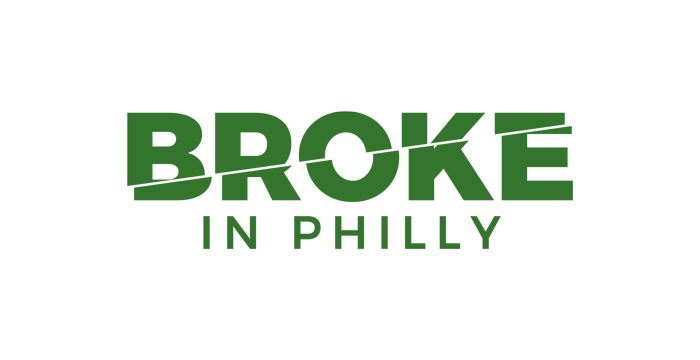 Photos courtesy of Taaj Williams
---
Become a Supporter!
If you love what we do you can support our mission with a one-time or monthly contribution.
array(3) {
  [0]=>
  object(WP_Term)#7384 (10) {
    ["term_id"]=>
    int(3656)
    ["name"]=>
    string(15) "Broke in Philly"
    ["slug"]=>
    string(15) "broke-in-philly"
    ["term_group"]=>
    int(0)
    ["term_taxonomy_id"]=>
    int(3664)
    ["taxonomy"]=>
    string(8) "post_tag"
    ["description"]=>
    string(0) ""
    ["parent"]=>
    int(0)
    ["count"]=>
    int(50)
    ["filter"]=>
    string(3) "raw"
  }
  [1]=>
  object(WP_Term)#7383 (10) {
    ["term_id"]=>
    int(584)
    ["name"]=>
    string(12) "Philadelphia"
    ["slug"]=>
    string(12) "philadelphia"
    ["term_group"]=>
    int(0)
    ["term_taxonomy_id"]=>
    int(587)
    ["taxonomy"]=>
    string(8) "post_tag"
    ["description"]=>
    string(0) ""
    ["parent"]=>
    int(0)
    ["count"]=>
    int(184)
    ["filter"]=>
    string(3) "raw"
  }
  [2]=>
  object(WP_Term)#7386 (10) {
    ["term_id"]=>
    int(4125)
    ["name"]=>
    string(16) "The Big Clean Up"
    ["slug"]=>
    string(16) "the-big-clean-up"
    ["term_group"]=>
    int(0)
    ["term_taxonomy_id"]=>
    int(4133)
    ["taxonomy"]=>
    string(8) "post_tag"
    ["description"]=>
    string(0) ""
    ["parent"]=>
    int(0)
    ["count"]=>
    int(1)
    ["filter"]=>
    string(3) "raw"
  }
}