Philly
Social Distancing keeps people indoors. Here's how you can try to stay cool in HOT temps.
Social distancing measures have pushed residents to stay indoors to prevent contracting the virus. But staying inside an unventilated home during extreme heat can leave vulnerable populations in danger.
Green doesn't mean go
The long anticipated reopening of Philadelphia's green phrase is once again on hold. The original reopening date of July 3 has been pushed back for yet another month as COVID-19 cases continue to rise again in Philadelphia, particularly in younger people. Due to the delay, reopening of activities such as indoor dining and gyms are on-hold.
Although selected low-risk activities like as indoor shopping malls, libraries, and museums can move forward in reopening on Friday, other cooling centers remain closed. Cooling centers serve as an important resource for folks to cool down during hot days, especially if they do not have access to air conditioning.
"COVID-19 and the associated stay at home and social distancing measures necessary to prevent the spread of the virus will have an impact on some of our traditional cooling plans," wrote Christine Knapp, Director of the Office of Sustainability in an email. "However, the City remains committed to supporting our residents in staying safe this summer."
While air conditioning may seem like the perfect solution, not everyone owns an air conditioner or can afford to run the electricity to run it. Between the week the COVID-19 lockdown was announced on March 16 and May 31, almost 172,000 Philadelphians filed for unemployment compensation.
Heat has been rising in Philadelphia and the city has already experienced 90 degree temperatures this year. The City still has yet to release a heat plan, as a possible reopening has been constantly changing.
"City officials are still working to finalize official excessive heat plans, which when released, will be made public," Knapp wrote. "City agencies are also coordinating to expand public information about cooling resources to reach the most vulnerable residents."
What's available in Philadelphia, then?
Under yellow phase guidelines, many Philadelphia Parks & Rec activities are suspended until further notice. Facilities including recreation centers, older adult centers, environmental centers, and ice rinks are closed until further notice.
Public pools, a popular option to beat the heat during the summer, won't be available. Budget cuts and concern over public safety as the virus continues to spread are to blame for the closures. Folks who have access to residential swimming pools and private swim clubs are allowed to utilize those options.
Alex Doty, executive director of Philadelphia Parks Alliance, said that Parks & Rec are being asked to do more work with less people, and points a finger towards the federal government for the current challenges.
"The City can't get more money out of nothing, and neither can the state," Doty said. "This is about the federal government not taking the action it needs to take."
Doty does not completely blame the City for the current challenges.
"These shortfalls are not mistakes the City made," he added. "These are created by the virus, but they have a disproportionate impact on African-Americans and on Philadelphia, and we're not getting the help we need from the federal government to make any of this work."
How to stay cool as temperatures rise
Options may be limited this summer to battle the heat, but some resources and age-old tricks are available to stay cool at low-cost.
LIHEAP Assistance
Using an air conditioner would seem like a good idea to stay cool. But with the pandemic causing an increased economic strain, some may opt out of a higher price on their electric & utility bills.
The Low-Income Home Energy Assistance Program (LIHEAP) Recovery Crisis Program aims to help those who need assistance paying utility bills due to COVID-19. The program will aid residents with their energy costs through two components, a crisis benefit and a supplemental benefit. The benefit is paid directly to utility companies for eligible households.
The 2019-20 crisis maximum benefit has been increased up to $800 and any LIHEAP-crisis eligible household is eligible for a crisis grant.
LIHEAP Eligibility includes:
Main or secondary energy source completely shut-off
Is notified that their utility service will be shut off
Has broken energy equipment or leaking lines that must be fixed or replace
Will run out of fuel in 15 days
Owes funds to a utility provider that would constitute a service termination if not for the Public Utility Commission's moratorium on terminations.
The program is already accepting applications and will run through August 31 or until funds run out.
Spraygrounds
Some may need a break from staying inside. An alternative to pools, spraygrounds will be open during the summer, keeping visitors cool with the water. Free and a resource for those who can't swim, spraygrounds are an accessible way to get refreshed.
Starting July 6, spraygrounds (that can enforce social distancing with a limit of 25 people) will open. There are numerous spraygrounds throughout the city.
Spraygrounds will be open to the public weekdays from 3 p.m. – 7 p.m. and 12 p.m. – 5 p.m. on weekends. 
Doty recognizes some organizations are trying to provide alternatives to spraygrounds, especially for the summer camps, but it isn't enough.
"I know Playstreets and a lot of Rec Centers, ones who don't have spraygrounds, are trying to create their own with sprinklers," Doty said, "But one sprinkler does not equal a pool."
Get a "Cooling Kit"
Philadelphia Parks & Recreation will offer residents "Cooling Kits" at 100 Playstreets in areas of the City most impacted by the heat island effect. Cooling kits will include umbrellas, tents, cooling rags, and mister fans. 
"Beat the Heat" as a neighborhood – like Hunting Park
Last year, Philadelphia published the Hunting Park Heat Plan. After an assessment that spotted the neighborhoods most vulnerable to heat, Hunting Park was chosen for a pilot project that acknowledged heat disparities and supported community-driven decision making on how to reduce such disparities. Based on community surveys and engagement, an assessment detailing inequities and possible solutions was published.
The toolkit, which can act as a model for other neighborhoods, includes tips such as existing resources to stay cool and safe at home, implementation partners, and a guide on how to make a hand-fan. It also encourages to check on elderly neighbors, avoiding direct sunlight and other tips.
Reconsider your Clothing Choices
A change in your attire can help you keep cool. Dark colors such as black would absorb light, so wearing light colors can help reflect it instead.
Loose fabrics like cotton and linen will also help.
Open Windows at Night
Cool nights might not come all that often during the summer, but take advantage of those nights to bring cooler air in. If you open those windows during the day to get fresh air, you might make your house even warmer.
Close Curtains and Blinds
Although sunlight can help your house feel bigger and brighter without using electricity, it will certainly make your house also hotter. Keeping your blinds and curtains closed during peak times of day, typically through the afternoon, can make your home feel cooler and block out warm air.
Stay Hydrated
Drinking plenty of water is a good defense to keep cool. By drinking water, you can lower your body temperature and replace what you lost as you were sweating.
Avoid drinks like coffee, soda, and alcohol that often dehydrate you.
---
This story is a part of our Broke in Philly mini-series, the Hidden Environmental Costs of COVID-19, a partnership between Green Philly and Next City. Green Philly is one of more than 20 news organizations producing Broke in Philly, a collaborative reporting project on economic mobility. Read more at brokeinphilly.org or follow at @brokeinphilly.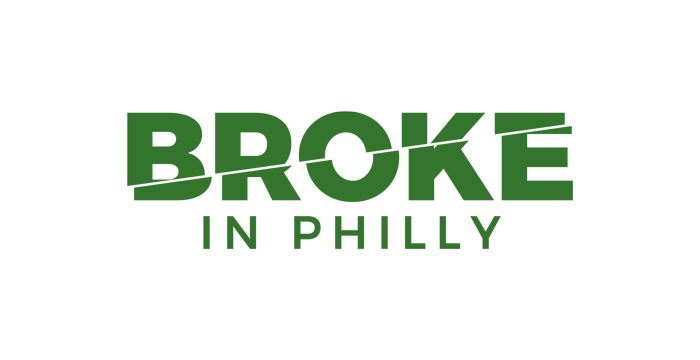 ---
Become a Supporter!
If you love what we do you can support our mission with a one-time or monthly contribution.
array(4) {
  [0]=>
  object(WP_Term)#7118 (10) {
    ["term_id"]=>
    int(3702)
    ["name"]=>
    string(13) "Beat the Heat"
    ["slug"]=>
    string(13) "beat-the-heat"
    ["term_group"]=>
    int(0)
    ["term_taxonomy_id"]=>
    int(3710)
    ["taxonomy"]=>
    string(8) "post_tag"
    ["description"]=>
    string(0) ""
    ["parent"]=>
    int(0)
    ["count"]=>
    int(2)
    ["filter"]=>
    string(3) "raw"
  }
  [1]=>
  object(WP_Term)#7119 (10) {
    ["term_id"]=>
    int(3656)
    ["name"]=>
    string(15) "Broke in Philly"
    ["slug"]=>
    string(15) "broke-in-philly"
    ["term_group"]=>
    int(0)
    ["term_taxonomy_id"]=>
    int(3664)
    ["taxonomy"]=>
    string(8) "post_tag"
    ["description"]=>
    string(0) ""
    ["parent"]=>
    int(0)
    ["count"]=>
    int(50)
    ["filter"]=>
    string(3) "raw"
  }
  [2]=>
  object(WP_Term)#7138 (10) {
    ["term_id"]=>
    int(3833)
    ["name"]=>
    string(7) "COVID19"
    ["slug"]=>
    string(7) "covid19"
    ["term_group"]=>
    int(0)
    ["term_taxonomy_id"]=>
    int(3841)
    ["taxonomy"]=>
    string(8) "post_tag"
    ["description"]=>
    string(0) ""
    ["parent"]=>
    int(0)
    ["count"]=>
    int(28)
    ["filter"]=>
    string(3) "raw"
  }
  [3]=>
  object(WP_Term)#7294 (10) {
    ["term_id"]=>
    int(3356)
    ["name"]=>
    string(12) "Hunting Park"
    ["slug"]=>
    string(12) "hunting-park"
    ["term_group"]=>
    int(0)
    ["term_taxonomy_id"]=>
    int(3364)
    ["taxonomy"]=>
    string(8) "post_tag"
    ["description"]=>
    string(0) ""
    ["parent"]=>
    int(0)
    ["count"]=>
    int(8)
    ["filter"]=>
    string(3) "raw"
  }
}