Philly
Pools Out for Summer: How COVID-19 stole another Philly institution this Summer
Pools may seem like a luxury, but for many, they're jobs, a way to escape the heat and connect with neighbors.
Philadelphia Public Pools are a community asset often overlooked, despite thousands of people relying on them year after year.
"The Summer is our Super Bowl, and for the Summer, the City's kids are ours. We average 800,000 to 900,000 visits to the Philadelphia Public Pools every Summer," said Orlando Rendon Parks & Rec Deputy Commissioner of Programming.
But summer 2020 was devoid of those nearly one million memories made at the Philly's Public Pools. In late-April, the city announced that 74 of Philly's public pools would stay empty as City Hall faced budget difficulties brought on by COVID-19.
The task of staffing, filling and maintaining pools amidst a pandemic seemed both difficult and irresponsible to City leadership. "There was no way to hire and train 400 lifeguards & pool attendants for the Summer," said Rendon.
Philly's Pool Culture
"You look at the sparkling water, hear kids splashing around, and the feeling of being fully immersed in water. There is nothing that compares," said Mica Root, the creator of PhillyPublicPools.com.
Philly has more pools per capita than every major city. For perspective, New York has a population five times the size of Philadelphia but has 12 fewer pools between all five boroughs. On any normal Summer Day, an estimated 15,000 to 16,500 people visit Philly's public pools.
"When you think about a regular summer in a place that is so densely built, you take all the difficulties of life, and you layer on top of that the constant discomfort of being hot, the air gets hard to breathe some days. The pools are typically the antidote to that; it touches all your senses," explained Mica Root.
Pools provide an escape from the city's heat, especially without swimmable rivers, which is getting worse with climate change.
Without the pools, families have been forced to find alternative ways to stay cool. "As soon as I learned that pools were going to be closed this summer, I bought a small Intex pool for my backyard," said Will Tung, a firefighter, father, & Southwest Philly resident. Tung typically frequents the Kingsessing Pool with his 6-year-old daughter.
"We only have room at my house for a hose/sprinkler," said Lauren Summers, a regular at the Marian Anderson Rec Center pools. "The Rec Center Camp has started up, and I really miss all the joyous noise that comes in July and August. It's silent, and I worry about the kids who relied on it each year."
Both Tung and Summers are pool advocates, regular civilians that love the pools and fight for their betterment. Tung raised $3,000 through an online fundraiser "to buy beach chairs, umbrellas, privacy screens for the chain-link fence, stained the deck, rehab the shower, and bought swimming aids" for his local pool. Tung said he was inspired by a similar remodel that Summers spearheaded at Marian Anderson.
Outside intervention is often vital in refreshing and updating Philadelphia's Public Pools. "We are extremely underfunded," admitted Deputy Commissioner Rendon.
It's no small feat for Philadelphia Parks & Recreation to operate under such a tight budget. As pool advocate and urban planner, Ben Bryant shared, "While we have an abundance of outdoor public pools in a majority of neighborhoods across the city, the pool system operates on the slimmest of margins, and it's a monumental feat to hire enough lifeguards, open every pool, and maintain them each year."
Beyond beating the heat, the pools provide another vital service to accommodate those with disabilities at the Carousel House.
Samantha Petty, an urban planner and mother of a seven-year-old daughter with a rare genetic mutation. The Carousel Pool can be raised to meet the child's needs to enjoy their time. As Petty explained, "at most pools, we can only stay in for a short amount of time, but at the Carousel House, she gets comfortable and can be in there for an hour. It's a nice place for her to interact with other kids, and it is one of the only places where she controls where she is going independently."
Pool-ternatives
Philadelphia Parks and Recreation has provided alternatives to Philadelphia's pools, especially for its most vulnerable residents and prospective employees.
The City added 100 new Playstreets on narrow one-way roads for children this summer. "Playstreets is a 60-year-old citywide youth meal distribution program, which has been expanded this year to bring safe, fun play to thousands of Philadelphia children right on their block," explained Associate Director of Communications for the Parks and Recreation Department Maita Soukup.
Will Coleman explained that he works with the kids on these Playstreets "We play games, sports, make arts & crafts. The other day, we made masks and even made clay bowls."
In addition to Playstreets, there have been extended hours added to Philadelphia's 93 sprayground locations throughout the City. Children or adults could enjoy spraygrounds from 3 pm to 7 pm on weekdays, as well as noon to 5 pm on weekends. PGW and the Fire Department are even allowing for fire hydrants to be opened (with their permission) to beat the heat.
Although prospective lifeguards like 18-year old Adrianna Klevens can't be poolside, the Parks Department transitioned 1,000-2,000 (instead of the typical 8000-9000 season workers) summer workers to other areas.
Klevens began working as a camp counselor in July. Will Coleman has been a water safety instructor for the last 15 years, but found himself as a Social Distancing Ambassador and facilitating Philly Playstreet events instead
Pool History pools are a history of segregation of gender, race, and class. "The swimming disparities that existed prior to 1920 split primarily along with gender and generational lines, not racial lines." explains author and historian Jeff Wiltse.
Pools were used for hygienic purposes before major cities developed advanced systems of plumbing. Wiltse refers to the 1920s and '30s as the "Swimming Pool Age," during which the popularity of pools boomed, "In 1937, Philadelphia counted 4.3 million swims in its municipal pools." Pools remained strictly segregated by race until after World War II.
The history of public pools
Following the Great War, Black Americans fought for and gained access to public pools and other public spaces. For example, Pittsburgh fought from 1945 to 1951 to desegregate its public pools.
By the time the Civil Rights Movement came around, and desegregation was achieved, "White attendance dwindled, public swimming pools became much less a priority than they had been previously." This time period coincides with the White Flight of the 1950s and '60s, where white residents of Philadelphia fled to federally subsidized homes in the suburbs.
In an attempt to thwart a rising crime rate, Mayor Frank Rizzo absorbed the Park Guard into the Philadelphia Police Department and shifted funds from the Parks to the Police. Frustrated when this plan backfired "In 1974 Mayor Rizzo dropped the ax on the entire Fairmount Park System, allotting the park just 1.1% of the City's total budget expenditures, a 50% cut from the previous administration and the smallest allotment in the park's history up to that time."
This is where Philadelphia's Park System stands today, underfunded mostly due to the racist legacy of American policy.
Today pools are frequented by working-class families who can't afford private pools or trips to the Jersey shore. Mayor Kenney's 2021 Budget continues Rizzo's legacy of defunding the parks as this budget would take away $6,000,000 of the Parks systems operating budget.
In contrast, New York City has found a way to open 15 of its 53 outdoor City pools, following the CDC's announcement that "there is no evidence that COVID-19 can be spread to humans through the use of recreational waters."
Instead, Philadelphia left 900,000 memories and ways to "beat the heat" as another COVID-19 victim.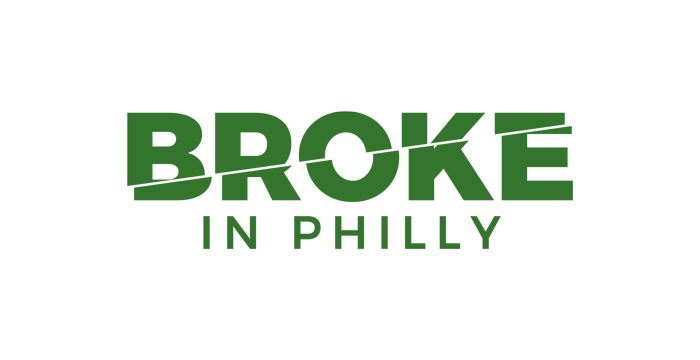 Cover photo: Sarah Ahmad
---
Become a Supporter!
If you love what we do you can support our mission with a one-time or monthly contribution.
array(2) {
  [0]=>
  object(WP_Term)#7613 (10) {
    ["term_id"]=>
    int(3656)
    ["name"]=>
    string(15) "Broke in Philly"
    ["slug"]=>
    string(15) "broke-in-philly"
    ["term_group"]=>
    int(0)
    ["term_taxonomy_id"]=>
    int(3664)
    ["taxonomy"]=>
    string(8) "post_tag"
    ["description"]=>
    string(0) ""
    ["parent"]=>
    int(0)
    ["count"]=>
    int(51)
    ["filter"]=>
    string(3) "raw"
  }
  [1]=>
  object(WP_Term)#7609 (10) {
    ["term_id"]=>
    int(3833)
    ["name"]=>
    string(7) "COVID19"
    ["slug"]=>
    string(7) "covid19"
    ["term_group"]=>
    int(0)
    ["term_taxonomy_id"]=>
    int(3841)
    ["taxonomy"]=>
    string(8) "post_tag"
    ["description"]=>
    string(0) ""
    ["parent"]=>
    int(0)
    ["count"]=>
    int(28)
    ["filter"]=>
    string(3) "raw"
  }
}