Philly
Philly's Sustainable Fashion Brands Took a Hit This Year, But Persevere
How local businesses have reinvited during COVID-19.
*This story by Hannah Chinn originally appeared on Next City and is republished due to our Broke in Philly Partnership.
Since the beginning of the COVID-19 pandemic, at least a hundred thousand small businesses have closed permanently. In Philadelphia, a third of small businesses are temporarily or permanently closed, a percentage that seems shocking but is just about average among U.S. cities.
What does that mean for small-scale, sustainable fashion? Next City spoke to the founders of three sustainable brands in Philadelphia about their mission, their community, and their reasons for being in the city — as well as what the COVID-19 pandemic has changed or clarified for them this past year.
(Photo courtesy Brit Reed)
When 29-year-old Brit Reed is asked about Tesoro's origins, she starts abroad.
"My first year at FIT [Fashion Institute of Technology], I studied in Florence, Italy, and I happened to live by the leather market there," she recalls. She didn't have much interest in handbags or leather goods before — but walking through the market on her way to class every day changed that. "There's so many different types of leather, so many ways that leather is finished," Reed adds. "Even now, it feels like I'm a continuous learner."
Reed's time studying in Italy was also the catalyst for her interest in environmentally friendly fashion; Sass Brown, her mentor and instructor in Florence, is a vocal advocate of sustainability in the industry, and Brown's passion opened up a "very different attitude toward style and fashion" than what Reed had seen before.
After graduation, Reed apprenticed with a tiny leather working company just outside Philadelphia. Shortly afterwards, she bought a sewing machine and started sewing in her parents' basement, and in 2015, she began to pursue the brand full-time. But despite a clear focus on environmental and social issues in her business model, Reed's still careful about her brand messaging. "I'm intentional not to use [the word] sustainable too much in my marketing, because I think there's a lot of greenwashing in the industry right now," she clarifies. The word she prefers to use more often is "ethical."
For example, because the meat industry in the United States is so active, all of the hides Reed sources are a byproduct of that meat. Most of her products are vegetable-tanned, which means the leather requires less chemicals to be processed and finished; the tanneries she works with are primarily family-owned and operated, which means she's supporting small local businesses in often rural towns; and she tries to ensure that everyone in production, from the leather processing to the seamstress she employs, is paid fairly. "There's nobody sitting behind a sewing machine making fifty cents an hour."
That thoughtfulness in the manufacturing process didn't shield her from pandemic-related operations and sourcing crises in 2020. Several of the tanneries Tesoro sources from experienced unexpected trouble this year; one leather company closed their shipping facilities completely, meaning that for several months Reed had thousands of dollars worth of materials stalled in a warehouse in the middle of the country. And then there were the space issues. Reed moved into a new studio space one week before the coronavirus hit Philadelphia, anticipating the addition of two or three staff members to her team; instead, she ended up closing her original retail space permanently this fall. She's keeping the studio — the manufacturing and sewing equipment is far too large to fit into her tiny apartment — but she's not sure when, or even if, she'll be able to open a brick-and-mortar shop again.
In a lot of ways, Reed says, she's felt "failed by the federal government" this year; she didn't get a PPP loan and only received unemployment assistance for a limited time, nowhere near the amount she needed to cover Tesoro's operational costs. She's not sure what the future holds. "I hope to stay here — I love Philadelphia, I love the feeling of community," she says. "But I know so many business owners that are struggling… it feels like we're doing this by ourselves, and if we make it through this [pandemic], we only have ourselves to thank."
(Photo by Sam Oberter, courtesy Lobo Mau)
Nicole and Jordan Haddad – Lobo Mau
Lobo Mau is one of Philadelphia's oldest (and most well-loved) slow fashion brands, but designer Nicole Haddad didn't originally conceptualize it that way. She launched the mostly-knitwear brand right after graduating from Drexel with her masters' in fashion, with an eye towards producing her own designs — but as she learned more about fabric production, corporate models, and the waste often produced by the industry, she says, "it really got wheels turning… and the brand started to adapt."
Nicole wasn't the first to use the term "slow fashion" — the idea of small batch, well-made clothing with an eye towards socially and environmentally conscious consumption had begun a few years prior to Lobo Mau's founding — but the concept immediately appealed to her.
"It was sustainable from the start, in that Nicole was working with jobbers [wholesalers] that were local, buying deadstock, producing small quantities… our carbon footprint was already small," adds Jordan Haddad, Nicole's brother and Lobo Mau's CEO.
Each year, the brand works on a new sustainable initiative: getting zero waste accreditation, finding new alternatives for fabric reuse or donation, and more. That didn't stop during the pandemic, which the Haddad siblings took as an opportunity to review their fabric sourcing and switch to recycled and organic options. In the next few months, they're also planning to launch a new project that will help them repurpose scraps.
That doesn't mean 2020 has been easy. Lobo Mau launched its new South Philadelphia store in February, just six weeks before the COVID-19 pandemic hit; the months that followed, Jordan says, were the hardest that the brand has ever seen. But Lobo Mau had multiple advantages on their side. First, they work with local factories and were able to continue production in-house. Second, they pivoted quickly to pandemic-friendly shopping habits, adding QR codes to their in-person store and virtual trunk shows to their list of annual events: "Online became a big thing for us, [but] strangely enough, the store helped us survive this year," Jordan says. And third, "we've built a very strong customer base, and the clothing really does lend itself to this time," Nicole adds. "Imagine if we were making evening wear or corsets or something."
The Haddad siblings are hopeful for the future of sustainability in the city, even given the unexpected twists and turns of 2020. "There aren't that many fashion brands [in Philly] who are passionate about sustainability itself, that care about the planet," Nicole says. "As people's eyes open to the fact that we're in this climate crisis, I think there will be a lot more brands popping up."
(Photo courtesy Kimberly Mcglonn)
Kimberly McGlonn, unlike the founders of Tesoro and Lobo Mau, doesn't consider fashion the starting point for her brand. At Grant Blvd, the clothes are stylish and the accessories chic — but the mission has always come first.
McGlonn grew up in Milwaukee, where both her parents were postal workers. When they weren't working, they worked to break down barriers for other Black folks in their community; her father as a gardener and food activist "before that was a thing," her mother as a volunteer at the nearby correctional facility. "That was a big part of the landscape of our daily life, just being of service," she says.
After graduating and finishing her PhD, McGlonn moved to the Philadelphia area to teach in Montgomery County. There, stirred by Ava Duvernay's documentary 13th, she began volunteering at Books through Bars in West Philadelphia and writing letters to incarcerated penpals. She wanted to do more, so she connected with the Center for Returning Citizens, and started lobbying in Harrisburg. And she started to brainstorm new possibilities for advocacy, job creation, and skills training for the formerly incarcerated.
"There's a lot of reasons why people end up incarcerated, why they end up in cycles in incarceration, and a lot of it has to do with ingrained biases against people that have felony convictions in particular, that bars them from meaningful employment," she explains. She'd always had an eye for style; it felt like a natural "intersection of solution finding" to leverage fashion towards her goals. And in what was already a pursuit of social justice, McGlonn found a natural bent towards climate justice as well.
In fact, she calls the two inseparable. If the exploitation of people of color in America is immoral, she says, the exploitation of people of color in overseas sweatshops is too. "[We're] also polluting their air, their water, their soil… and we all share one planet."
"We've been conditioned [to be] comfortable with profits earned through the exploitation of people of color… in America, we say we don't do it for Black folk any more and slavery is over, but what we've done is we've just outsourced that exploitation," she adds.
At Grant Blvd today, climate justice and social justice looks like a variety of things: sourcing and producing 90% of their product locally locally, using primarily reclaimed materials to reduce waste, training and employing formerly incarcerated people in the brand's 5-person studio, partnering and donating to local nonprofits like the Philly Bail Fund and Books through Bars, and working with new organizations like the Philadelphia Community Fridge in response to COVID-19 and community need. Due to the brand's hyperlocal manufacturing process , operations haven't been critically disrupted during the pandemic. Still, the brand's team has had to adapt — limiting storefront hours, reducing capacity in the studio, and shifting to mask-making while partnering with Philly housing organization Project HOME to provide masks for the homeless through a buy-one-donate-one model, for example — to remain both mission-driven and profitable.
Looking towards the future, McGlonn says, "when we think about 2021, it's really clear that it's not work we can do alone." A lot of her vision for sustainability and social system change relies on new partners… and new leadership. She wants Grant Blvd to act as a model for others to employ returning citizens, pursue sustainable fashion, and work with local community orgs.
"Sustainability, at least the branding of it, has failed in a lot of ways… it's been co-opted by elitism, it's denied action and participation to people of color," she adds. "My ambition is to build something [that] a lot of cities that have high rates of poverty and high rates of systemic segregation, can benefit from — because these are the kinds of solutions that this kind of 'next city' thinking and planning is going to require."
Hannah Chinn is a freelance writer for Next City. She's also a reporter for WHYY News, covering watershed and environmental issues in Philadelphia, PA. Previously, she reported neighborhood news and city planning and policy stories for WHYY's PlanPhilly.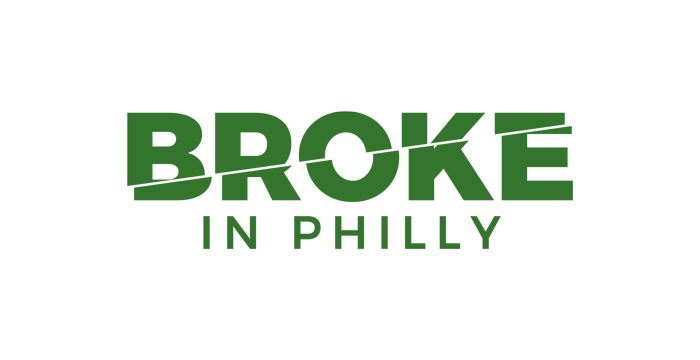 This story is a part of our Broke in Philly mini-series, the Hidden Environmental Costs of COVID-19, a partnership between Green Philly and Next City. Broke in Philly is a collaborative reporting project on solutions to poverty and the city's push toward economic justice. Next City is one of more than 20 news organizations in the collective. Follow us on Twitter @BrokeInPhilly.
---
Become a Supporter!
If you love what we do you can support our mission with a one-time or monthly contribution.
array(3) {
  [0]=>
  object(WP_Term)#7384 (10) {
    ["term_id"]=>
    int(3656)
    ["name"]=>
    string(15) "Broke in Philly"
    ["slug"]=>
    string(15) "broke-in-philly"
    ["term_group"]=>
    int(0)
    ["term_taxonomy_id"]=>
    int(3664)
    ["taxonomy"]=>
    string(8) "post_tag"
    ["description"]=>
    string(0) ""
    ["parent"]=>
    int(0)
    ["count"]=>
    int(50)
    ["filter"]=>
    string(3) "raw"
  }
  [1]=>
  object(WP_Term)#7383 (10) {
    ["term_id"]=>
    int(3673)
    ["name"]=>
    string(10) "Grant BLVD"
    ["slug"]=>
    string(10) "grant-blvd"
    ["term_group"]=>
    int(0)
    ["term_taxonomy_id"]=>
    int(3681)
    ["taxonomy"]=>
    string(8) "post_tag"
    ["description"]=>
    string(0) ""
    ["parent"]=>
    int(0)
    ["count"]=>
    int(5)
    ["filter"]=>
    string(3) "raw"
  }
  [2]=>
  object(WP_Term)#7386 (10) {
    ["term_id"]=>
    int(3545)
    ["name"]=>
    string(8) "Lobo Mau"
    ["slug"]=>
    string(8) "lobo-mau"
    ["term_group"]=>
    int(0)
    ["term_taxonomy_id"]=>
    int(3553)
    ["taxonomy"]=>
    string(8) "post_tag"
    ["description"]=>
    string(0) ""
    ["parent"]=>
    int(0)
    ["count"]=>
    int(2)
    ["filter"]=>
    string(3) "raw"
  }
}