Philly
Overbrook Environmental Education Center's new project: from Brownfields to a 'Green New Deal'
This Philly style "Green New Deal" underscores how much sustainability can inform tangible solutions to issues plaguing this community and others like it.
The Overbrook Environmental Education Center's (OEEC) has been a hub for environmental justice and a living example of what community-based sustainability can achieve in Philadelphia since it was established in 2002, by founders Jerome and GloriaShabazz through its non-profit, JASTECH Development Services, Inc (JASTECH). (OEEC is a division of JASTECH.)
Building upon a legacy of building of community resilience
The mission at the heart of the OEEC has been to build up community resilience and well-being by addressing the increasing social and environmental issues that compromise the quality of life. For many in this predominately African American neighborhood, it's helping young community members learn about the climate through it programs Philly Green Ambassadors (PGA), Overbrook Youth Environmental Stewards (OYES) and Lead Aware Philly.
Today, the OEEC is primed to expand its services and support its mission further through a radical remediation and redevelopment project using two neighboring brownfield sites on the once vibrant section of 6100 Block Lancaster Avenue in West Philadelphia.
The EPA defines a brownfield as a property, the expansion, redevelopment, or reuse with the presence or potential presence of a hazardous substance, pollutant, or contaminant. There are an estimated 450,000+ brownfields in the U.S.
By cleaning and reinvesting these brownfields, the Overbook Center will help increase local tax bases, facilitate job growth, utilize existing infrastructure, and take development pressures off of undeveloped, open land. Instead, this 2 -acre campus will be transformed into a green space that increases access to healthy food,nature-play, multigenerational access to climate and environmental education for residents of this Overbook Community.
Phase 1: Overbook Farmacy
Overbrook's Farmacy project will expand the OEEC's physical and organizational capacity to respond to community and climate needs in a variety of ways: Play + Learn + Grow.
Many moving parts of the project will address climate change, specifically in vulnerable communities like Overbrook. As the Overbrook Center founder Jerome Shabazz explained, there are three primary objectives and benefits of this project: the assessment and removal of any brownfield site conditions, re-designating the site's uses, and implementing their new green design.
The "Overbrook Farmacy" is supported by the Natures Conservancy, PA Department of Community and Economic Development, and a grant from the EPA's brownfield cleanup program. Partners include Viridian Landscape Studio, Meliora Design Engineers, SMP Architects, and Cloud Gehshan Design.
In a time where climate anxiety is at an all-time high, using sustainability to inform solutions can be an empowering development for Overbrook residents to bear witness. "By repurposing how the sites are being used, we are essentially re-purposing people's lives," Shabazz said.
The Farmacy began with preliminary Blight Clean-up this past summer of these sites along Lancaster Avenue."There were literally tons of debris and trash that we removed off that site that were there for over 30 years – cars, appliances, old mechanical parts, you name it… it was there," said Shabazz. "Think of a young person who grew up with their whole sense of what's normal and acceptable as trash and noise-pollution, dust, and discarded waste in their backyard. This is a 'Fence-Line' community where only a fence divides neighbors from the hazard."
Collective Learning through Demonstration and Mitigation
Projects include many examples of Green Stormwater Infrastructure (GSI). The Farmacy project's "Nature Works Building" will feature a public green roof garden, creative training space and will also be home to "a Climate Monitoring Lab" and "Science Shop." The Underground Utility Infrastructure Exhibit will educate on stormwater, the Delaware River Watersheds, and stormwater inlets that show how litter affects our water.
The building will be encompassed by outdoor classrooms and green recreational spaces,. as interactive approaches to educating while restoring connections to nature. Although aesthetics play an integral role, the site will serve as a living, breathing example of what climate mitigation and justice looks like when it's by the people for the people.
The Overbrook Center highlights how GSI works, showcased by the recent Hurricane Ida. As Shabazz explained, "We've been working on the center for the last 15 years and its capacity to collect stormwater during these major storm events. With that active storm, we had no flooding, no infrastructure damage. It almost appeared as if there was no incident at all."
This preventative approach can teach the community about increasingly needed climate resilience, too. "People can start thinking about integrative GSI systems being incorporated in their neighborhoods and then their homes before the storms and the inclement weather conditions," said Shabazz.
Cultivating Community Health from the Inside Out
Like many neighborhoods in Philadelphia, Overbrook faces many consequences from its industrial past and history of divestment. This "greying community" has high industrialized zoning, limited safe green space, high prevalence of environmental toxins, poor air quality and is a food desert. Fewer than 5% of Overbrook households are within a half-mile from a grocery store, a common issue for Black communities.
To combat this issue, the Farmacy includes a farmers' market, fueled by existing on-site community agriculture with sustainable gardening methods. The project will also employ community members, providing both agency and access for the community, the kind of silver bullet environmental justice needs.
Recreation as Restoration and Refuge
The Overbrook Center understands the critical value of recreation. As part of this multi-acre site, at least 50% will remain open green space with a 'nature-play area' in a restored woodland with native plants and a playground. The space will also act as a cooling center and provide splash grounds for residents to cool off during the summer's brutal heat.
As Shabazz explained that recreation can replicate the benefits of a vacation. "You have a good vacation and you're ready to take on and tackle whatever you need because you just renewed your spirit, but what if you could do that more frequently and didn't have to wait once a year to get to experience that?" This is especially beneficial for communities like Overbrook. Research suggests increased access to green spaces and recreation has the potential to reduce violent crimes and gun violence, two crises the city has been grappling with.
Re-imagining What's Possible in an Urban Environment
One of the most encouraging aspects of the Center in Shabazz's eyes are ' to connect with nature.' Biophilia gives people who would ordinarily not have a reason or purpose for being in the community (in an organic way) a reason to be," said Shabazz.
In a city with many instances of climate injustice, there is a unique opportunity to learn from the Overbrook Center's solutions on a neighborhood level. Shabazz is hopeful to inspire others with the Farmacy. "If someone wanted to do it in North Philadelphia, South Philly, Germantown, I think it's replicable," said Shabazz.
Find out more about the Overbrook Center or how to get involved.
Cover photo: Jerome Shabazz giving a tour of the Overbrook Center in 2018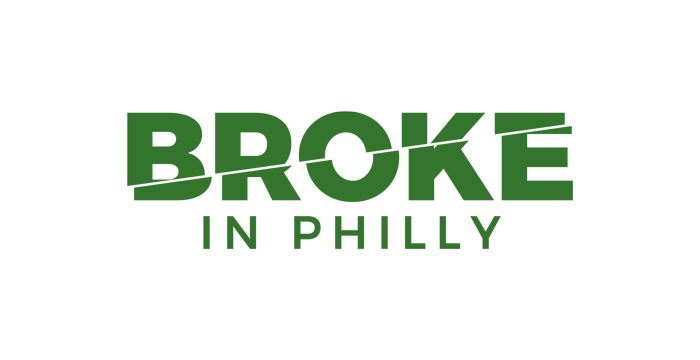 ---
Become a Supporter!
If you love what we do you can support our mission with a one-time or monthly contribution.
array(2) {
  [0]=>
  object(WP_Term)#7614 (10) {
    ["term_id"]=>
    int(4086)
    ["name"]=>
    string(14) "Jerome Shabazz"
    ["slug"]=>
    string(14) "jerome-shabazz"
    ["term_group"]=>
    int(0)
    ["term_taxonomy_id"]=>
    int(4094)
    ["taxonomy"]=>
    string(8) "post_tag"
    ["description"]=>
    string(0) ""
    ["parent"]=>
    int(0)
    ["count"]=>
    int(1)
    ["filter"]=>
    string(3) "raw"
  }
  [1]=>
  object(WP_Term)#7610 (10) {
    ["term_id"]=>
    int(3555)
    ["name"]=>
    string(40) "Overbrook Environmental Education Center"
    ["slug"]=>
    string(40) "overbrook-environmental-education-center"
    ["term_group"]=>
    int(0)
    ["term_taxonomy_id"]=>
    int(3563)
    ["taxonomy"]=>
    string(8) "post_tag"
    ["description"]=>
    string(0) ""
    ["parent"]=>
    int(0)
    ["count"]=>
    int(7)
    ["filter"]=>
    string(3) "raw"
  }
}