Philly
Glover Gardens is bringing food justice to Philly, one garden bed at a time
Glover Gardens gives neighbors the power to grow their own fresh food while strengthening bonds with one another and their origins.
To Hajjah Glover, garden beds are a gateway to food equity – and she's intent on building more of both in Philadelphia.
As founder of Glover Gardens, the West Philly native designs and installs custom-raised beds while empowering individuals to grow their own fresh fruit and vegetables. The soil and seeds provide fertile ground for important conversations about food access. For Glover, each garden bed offers the opportunity to strengthen a community and reconnect neighbors with their roots.
"The garden is creating food sovereignty. If you have one garden bed, you aren't relying on the grocery stores anymore," explained Glover. "You go right in your backyard and you harvest those greens. You aren't relying on large corporations to get the food you need."
Glover's business is a direct response to the food deserts that dominate large swaths of her hometown. While completing her high school internship at Sankofa Community Farm, she participated in a "food justice walk" that took her through Southwest Philadelphia all the way to 40th and Market Street. Glover was struck by the scarcity of organic food options as she walked west. As the numbers climbed higher on Market Street, the organic produce disappeared.
"I grew up in these neighborhoods but I never had the consciousness," said Glover. "My community – we don't have the fresh fruits and vegetables. That's an issue and I want to come up with solutions."
Glover Gardens is just that. Each garden bed is created with intention. It's a collaborative process that draws together neighbors, nourishing communities from the ground up. Glover brings a unique body of knowledge to the table, drawing from woodworking and engineering experience gained at The Workshop School, and agricultural expertise steeped in African tradition from her days interning at Sankofa.
Before she begins building, she meets with clients for a personal consultation – her favorite part of the process. This is an opportunity to talk about food and family traditions; a time to share knowledge. Glover feels it's important that people have the right to choose what's grown in their community. Her own study of the African diaspora and plants with strong ancestral ties influences these conversations.
"Growing culturally significant crops made me more passionate because it connected me to my ancestors," said Glover, who shared that community members often express this same enthusiasm. It's common for people to say things like, "I grew up eating this!" or "I haven't seen this variety of okra in a long time!," she said.
How Glover Gardens is encouraging community collaboration
Family, friends, and community members are encouraged to participate on installation day. Glover provides the custom-built bed, soil, seeds, and starter plants. Then she watches the ingredients work their magic: Neighbors speaking for the first time, childhood memories reawakening, self-reliance taking root.
It's more like a "planting ceremony," explained Glover. "I think it's important that there's some spiritual rootedness in growing food because you are connected with the land, you are connected with the earth." She added, "I always say a little blessing to the plant so it can go on its journey."
Glover is there to accompany the plants – and community members – on that journey. She offers maintenance, repair, and landscaping services, in addition to workshops and monthly newsletters. More recently, Glover unveiled a membership program called the "Grower's Subscription," which provides access to her full menu of services along with a community of like-minded gardeners with whom to learn and grow.
Glover aspires to expand her business to reach more people. She hopes to one day hire a team of staff members and build community sovereignty beyond the borders of this city. The greatest challenge in running Glover Gardens, she said, is meeting the demand she knows exists for food justice and access.
"People need this," she said. "People are hungry for this."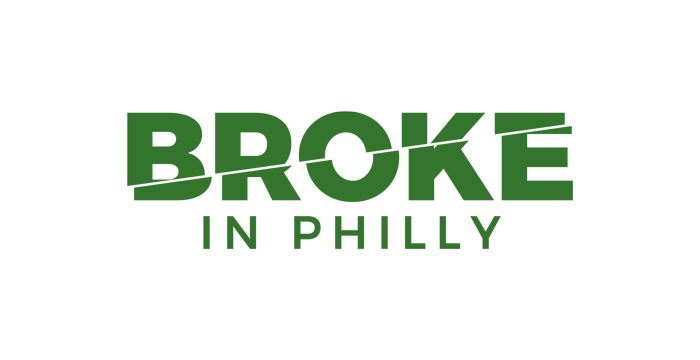 ---
Become a Supporter!
If you love what we do you can support our mission with a one-time or monthly contribution.
array(2) {
  [0]=>
  object(WP_Term)#7377 (10) {
    ["term_id"]=>
    int(4116)
    ["name"]=>
    string(14) "Glover Gardens"
    ["slug"]=>
    string(14) "glover-gardens"
    ["term_group"]=>
    int(0)
    ["term_taxonomy_id"]=>
    int(4124)
    ["taxonomy"]=>
    string(8) "post_tag"
    ["description"]=>
    string(0) ""
    ["parent"]=>
    int(0)
    ["count"]=>
    int(1)
    ["filter"]=>
    string(3) "raw"
  }
  [1]=>
  object(WP_Term)#7382 (10) {
    ["term_id"]=>
    int(4115)
    ["name"]=>
    string(15) "urban gardening"
    ["slug"]=>
    string(15) "urban-gardening"
    ["term_group"]=>
    int(0)
    ["term_taxonomy_id"]=>
    int(4123)
    ["taxonomy"]=>
    string(8) "post_tag"
    ["description"]=>
    string(0) ""
    ["parent"]=>
    int(0)
    ["count"]=>
    int(1)
    ["filter"]=>
    string(3) "raw"
  }
}