Philly
'Glitter' uses tech to clean up Philadelphia
The team behind the app is reporting initial success. But the City isn't eager to hop on board just yet.
Philadelphians are enthusiastic about cleaning up their city.
That's what Morgan Berman has seen through an app named Glitter that she developed with Terrill Haigler, a former sanitation worker who has documented his work on social media.
Launched in August, the app pays workers to clean up Philadelphia streets.
"People are definitely clamoring to get involved, support it, and help clean up the streets through Glitter," she said. "We're very excited about that."
How does Glitter work?
Individuals, neighborhoods, and neighborhood organizations can pool together $140 a month for a "Clean Block Subscription," and Glitter will send a cleaner once weekly to a residential block.
That sounds good. But what are the benefits to using a cleaner from Glitter instead of turning to the Streets Department? Well, other than enjoying a more pleasant stroll in the neighborhood, helping out a neighbor in need is always a wonderful thing.
"The benefits are having a clean walk and knowing that the funds that are being spent are going to people who need the work and will hopefully be contributing to an improvement in not just in their lives but employing people who need the work," said Berman, who founded a tech company named Milkcrate that has helped nonprofits create apps. "That's hopefully going to have an impact more broadly across our city where so many people are struggling to make ends meet."
While Glitter currently employs seven people as cleaners (Haigler was the first), more than 300 have applied for positions with the company.
Berman and Haigler have said they aim to pay Glitter cleaners $15 per hour.
Has Glitter been successful at cleaning up Philadelphia?
That depends on whom you ask. "We don't count pieces of litter," Berman explained when asked how much cleaning they've done. "But we have collected over 250 bags of litter from the streets. That's enough to fill five dumpsters!"
City officials aren't quite so sure. "There is insufficient data to illustrate the ability for the Glitter App to reduce citywide," said Streets Department spokesperson Crystal Jacobs.
The Streets Department would seemingly be open to establishing a working relationship with Glitter cleaners. Jacobs said it has partnered with numerous groups to help clean up the city, including at events like the Philly Spring Cleanup. In addition, "we support numerous community cleanups outside the Department by providing free resources such as bags, brooms, gloves, rake shovels and collections," she stated.
But would that working relationship include financial support? Streets doesn't seem eager to hop on board. "We are not going to pay for an unproven pilot program," Jacobs said.
The Streets Department doesn't have the smoothest history with Milkcrate. Jacobs said the department turned down the company's request for Glitter funding. "The Streets Department has not received a preview of the Glitter app nor any data to support that this application has the proven ability to make a significant impact in improving the city's litter conditions," Jacobs said.
"We encouraged Milkcrate to find their own funding source and notified them we were directing all city resources to the Mechanical Sweeping Program," she stated. Jacobs added that 96 percent of city residents wanted the Streets Sweeping program to continue, which drove the city to expand it.
Regardless, Berman hopes Glitter will officially form a relationship with the city in the next year. She also has other things to worry about, such as growing its subscriber base so that the company can attract more people interested in cleaning.
And of course, any success Glitter achieves is dependent on attracting corporate sponsors to pay workers. Berman reported that the app has already landed five corporate sponsors.
Berman is happy about the journey that Glitter has taken thus far. "It has in many ways exceeded (my expectations)," she said. "I've seen so many happy messages from our clean block subscribers as well as the cleaners. They are all so happy to be coming together to solve this problem and clean up our streets. It feels great to have sparked that optimism and problem-solving energy."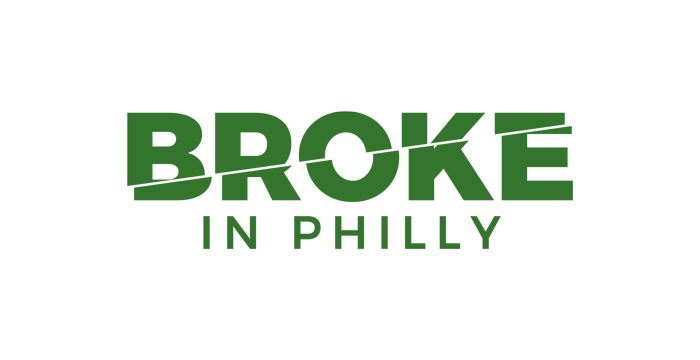 ---
Become a Supporter!
If you love what we do you can support our mission with a one-time or monthly contribution.
array(4) {
  [0]=>
  object(WP_Term)#7388 (10) {
    ["term_id"]=>
    int(4083)
    ["name"]=>
    string(7) "Glitter"
    ["slug"]=>
    string(7) "glitter"
    ["term_group"]=>
    int(0)
    ["term_taxonomy_id"]=>
    int(4091)
    ["taxonomy"]=>
    string(8) "post_tag"
    ["description"]=>
    string(0) ""
    ["parent"]=>
    int(0)
    ["count"]=>
    int(1)
    ["filter"]=>
    string(3) "raw"
  }
  [1]=>
  object(WP_Term)#7387 (10) {
    ["term_id"]=>
    int(3139)
    ["name"]=>
    string(9) "MilkCrate"
    ["slug"]=>
    string(9) "milkcrate"
    ["term_group"]=>
    int(0)
    ["term_taxonomy_id"]=>
    int(3155)
    ["taxonomy"]=>
    string(8) "post_tag"
    ["description"]=>
    string(0) ""
    ["parent"]=>
    int(0)
    ["count"]=>
    int(4)
    ["filter"]=>
    string(3) "raw"
  }
  [2]=>
  object(WP_Term)#7386 (10) {
    ["term_id"]=>
    int(2663)
    ["name"]=>
    string(13) "Morgan Berman"
    ["slug"]=>
    string(13) "morgan-berman"
    ["term_group"]=>
    int(0)
    ["term_taxonomy_id"]=>
    int(2676)
    ["taxonomy"]=>
    string(8) "post_tag"
    ["description"]=>
    string(0) ""
    ["parent"]=>
    int(0)
    ["count"]=>
    int(4)
    ["filter"]=>
    string(3) "raw"
  }
  [3]=>
  object(WP_Term)#7378 (10) {
    ["term_id"]=>
    int(3942)
    ["name"]=>
    string(15) "Terrill Haigler"
    ["slug"]=>
    string(15) "terrill-haigler"
    ["term_group"]=>
    int(0)
    ["term_taxonomy_id"]=>
    int(3950)
    ["taxonomy"]=>
    string(8) "post_tag"
    ["description"]=>
    string(0) ""
    ["parent"]=>
    int(0)
    ["count"]=>
    int(3)
    ["filter"]=>
    string(3) "raw"
  }
}