Philly
Earth Day Turns 50: A Reflection On How Philly Has Changed Since 1970
While social distancing may have us isolated, there's also been an awakening of nature appreciation right in time for Earth Day.
With the 50th anniversary of Earth Day quickly approaching tomorrow, let's look back on a few of Philadelphia's highlights over the past half-decade.
1970: The Birth of Earth Day
The first Earth Day occurred on April 22nd in 1970, with a significant gathering in Fairmount Park.
Fifty years in, it's a good time to keep appreciating Mother Nature and aiding our ecosystem.
1972: The Bicycle Coalition of Greater Philadelphia
In 1972, the Bicycle Coalition of Greater Philadelphia was founded, advocating for a greener way of getting around the city, reducing greenhouse gas emissions and promoting the health of citizens.
Some noteworthy recent accomplishments since the coalition's founding are Sullivan's Bridge pedestrian and cycling bridge opening, as well as several protected bike lanes in areas like Ryan Avenue and West Chestnut.
1994: Clean Air Council Moves to Center City
With beginnings on August 30, 1967, three years prior to the first Earth Day, The Clean Air Council played a vital role in Philly's journey toward sustainability.
In 1994, the Council moved to Center City Philadelphia, beginning a concentrated effort to improve residential recycling rates.
A few accomplishments from the Clean Air Council include banning smoking in Philly restaurants and bars, creating a website (Idle Free Philly) to track truck idling in the area, and pushing for clean energy. 
2001: The Sustainable Business Network of Greater Philadelphia
Judy Wicks began the Sustainable Business Network of Greater Philadelphia in 2001, as a group of local businesses that pride themselves on aiding the community and protecting the environment.
Currently, SBN is Philly's only membership organization for businesses dedicated to their social and environmental impact.
Members, like The Random Tea Room and Birchtree Catering, are promoted by SBN and find collaboration opportunities with like-minded companies.
2001: Green Building United
Also in 2001, Green Building United was founded by a small group of volunteers, bonded by a shared passion for sustainable design and building.
The organization is committed to spreading awareness to Philadelphia citizens and organizations about green building and advocacy through webinars and events.
2009: Launch of Greenworks & the Office of Sustainability
In 2008, Mayor Michael Nutter pledged to make Philadelphia the "Greenest City in America" and created the Mayor's Office of Sustainability.
The office spent a year researching municipal sustainability, talking with residents, and drafting Green Works, the city's comprehensive sustainability plan. The plan outlined 150 sustainable targets in Philly, calling attention to specific categories like food, water, transportation, clean air, etc.
Greenworks has evolved and continues today as an initiative to make Philadelphia a sustainable city.
How Has Philly's Climate Changed Over the Past 50 Years?
Since the very first Earth Day 50 years ago, Philadelphia's temperature has increased a total of 3.1 degrees, increasing from 54 to 57.1 degrees.
This climb in temperature is not only specific to Philadelphia. Of the 242 cities analyzed, 98% of them have faced an increase in temperature. Reno, Nev. had the largest increase among the other cities this year, growing by a substantial 7.4°F, runners up being Las Vegas, Nev. (5.5°F) and El Paso, Texas (4.8°F)
In addition to temperature increase, Philly's annual rainfall has risen by over 4 inches since 1950. Pennsylvania's winters "have warmed up an average of 3 degrees" since the first Earth Day in 1950.
What Does Philly's Future Look Like With Climate Change?
Philadelphia will feel the impacts of climate change in several different ways. If our planet continues to heat at abnormal rates, the city will become hotter, wetter, and have more significant snowstorms.
Expected storms and floods will take a hit to infrastructure like public transportation. The rising sea-level, that's been on a steady increase since 1980, will send the FDR Park and airport underwater. These unfortunate predictions are just the tipping point when it comes to the devastation climate change will inflict on the city.
Continuing The Progress: How Organizations Are Coming Together
Despite the monumental IPCC climate report in October 2018, journalism didn't cover climate stories at the proportion they can be.
Enter Covering Climate Now, with more than 400 media outlets partnering with the global journalism initiative to provide coverage. Watch for stories about ways to work towards climate warming solutions this week from April 19th-26th on Covering Climate Now.
People of all ages are coming together for the future of our planet, like in early September when thousands of children and teenagers cut class to attend the Global Climate Strike.
Their handmade posters illustrated their commitment to bettering the planet, which will only continue to grow.
So, What Now?
It's important to be conscious of your power to participate and make a change for the better. Even simple everyday tasks, like biking and eating less meat, can reduce your carbon footprint significantly.
Still looking for more inspiration this Earth Day? Check out our Instagram page for 30 eco-tips you can implement in your everyday life to aid in the fight against climate change.
Green Philly will also be hosting a webinar this upcoming Wednesday to kick off Earth Day, featuring digital speakers and networking opportunities. Purchase your ticket here.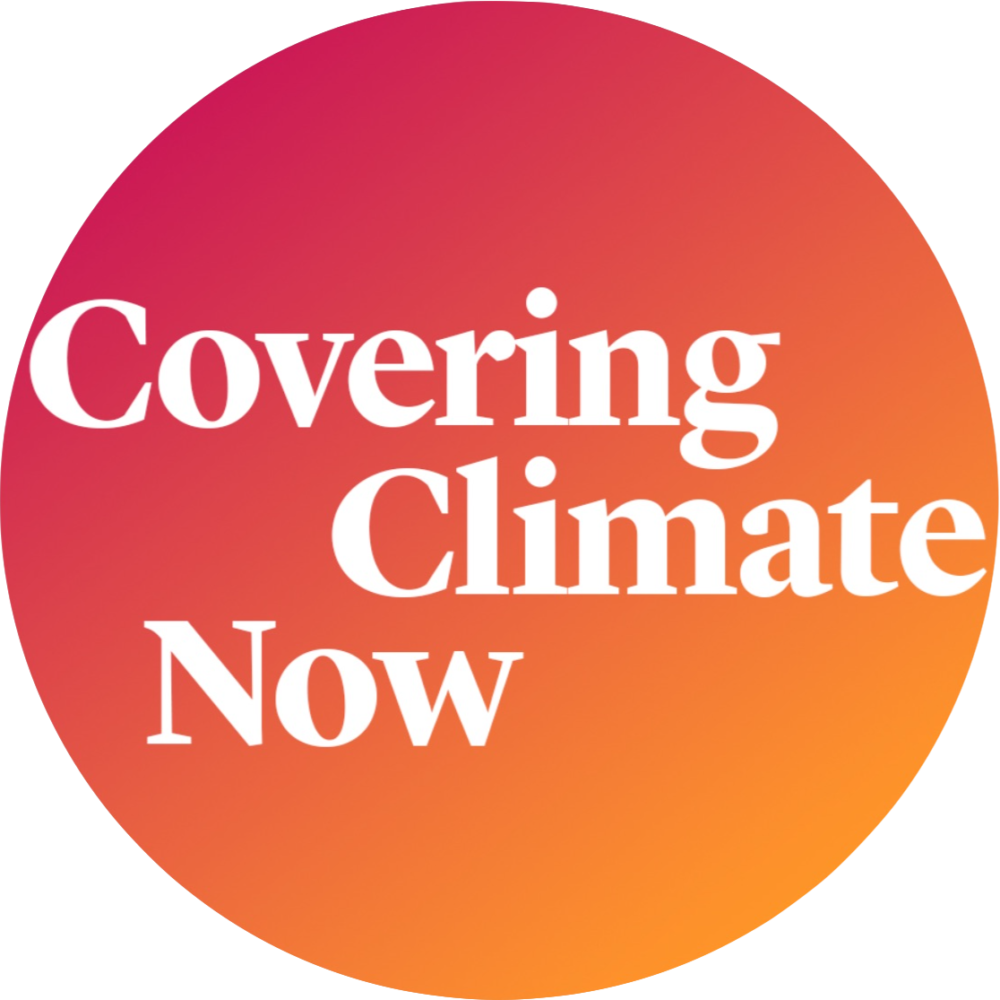 Become a Supporter!
If you love what we do you can support our mission with a one-time or monthly contribution.
array(5) {
  [0]=>
  object(WP_Term)#7353 (10) {
    ["term_id"]=>
    int(136)
    ["name"]=>
    string(14) "Climate Change"
    ["slug"]=>
    string(14) "climate-change"
    ["term_group"]=>
    int(0)
    ["term_taxonomy_id"]=>
    int(136)
    ["taxonomy"]=>
    string(8) "post_tag"
    ["description"]=>
    string(0) ""
    ["parent"]=>
    int(0)
    ["count"]=>
    int(99)
    ["filter"]=>
    string(3) "raw"
  }
  [1]=>
  object(WP_Term)#7235 (10) {
    ["term_id"]=>
    int(3716)
    ["name"]=>
    string(20) "Covering Climate Now"
    ["slug"]=>
    string(20) "covering-climate-now"
    ["term_group"]=>
    int(0)
    ["term_taxonomy_id"]=>
    int(3724)
    ["taxonomy"]=>
    string(8) "post_tag"
    ["description"]=>
    string(0) ""
    ["parent"]=>
    int(0)
    ["count"]=>
    int(10)
    ["filter"]=>
    string(3) "raw"
  }
  [2]=>
  object(WP_Term)#7236 (10) {
    ["term_id"]=>
    int(192)
    ["name"]=>
    string(9) "Earth Day"
    ["slug"]=>
    string(9) "earth-day"
    ["term_group"]=>
    int(0)
    ["term_taxonomy_id"]=>
    int(192)
    ["taxonomy"]=>
    string(8) "post_tag"
    ["description"]=>
    string(0) ""
    ["parent"]=>
    int(0)
    ["count"]=>
    int(32)
    ["filter"]=>
    string(3) "raw"
  }
  [3]=>
  object(WP_Term)#7349 (10) {
    ["term_id"]=>
    int(310)
    ["name"]=>
    string(14) "Global Warming"
    ["slug"]=>
    string(14) "global-warming"
    ["term_group"]=>
    int(0)
    ["term_taxonomy_id"]=>
    int(311)
    ["taxonomy"]=>
    string(8) "post_tag"
    ["description"]=>
    string(0) ""
    ["parent"]=>
    int(0)
    ["count"]=>
    int(4)
    ["filter"]=>
    string(3) "raw"
  }
  [4]=>
  object(WP_Term)#7188 (10) {
    ["term_id"]=>
    int(729)
    ["name"]=>
    string(14) "sustainability"
    ["slug"]=>
    string(14) "sustainability"
    ["term_group"]=>
    int(0)
    ["term_taxonomy_id"]=>
    int(733)
    ["taxonomy"]=>
    string(8) "post_tag"
    ["description"]=>
    string(0) ""
    ["parent"]=>
    int(0)
    ["count"]=>
    int(57)
    ["filter"]=>
    string(3) "raw"
  }
}