Philly
How Bella Vista Neighbors Association fundraised to keep its neighborhood clean & hire returning citizens
One neighborhood crowdfunded their own street sweeping campaign. But can other neighborhoods emulate their success?
Philly is notorious for its litter. As one of the few major U.S. cities without a major, publicly funded citywide street sweeping program, trash-strewn streets are a familiar sight in many neighborhoods. But some neighborhoods — those with the funds to do so — are taking matters into their own hands.
The Bella Vista Neighbors Association (BVNA), a nonprofit community organization dedicated to public safety, preservation, and community building, has been crowdfunding since 2018 to pay for their own street sweeping. In 2020, the program led to the removal of 1,324 bags of litter — that's more than 16 tons of trash.
"There were a lot of members of the board who were really interested in litter and waste management and who think that the city needs to be doing more to keep our neighborhoods clean," says Alison Perelman, chair of BVNA's beautification committee.
When the city didn't provide, BVNA decided to hire ACAM management, a minority- and woman-owned cleaning company which had been working with other civic associations such as the Queen Village Neighbors Association, to start cleaning the neighborhood's streets. ACAM frequently hires cleaners looking for opportunities to reenter the workforce after prison.
ACAM co-owner & South Philly native Jeffrey Fortune takes pride in taking care of his community's streets. "It's such an important factor in city life to walk or drive or ride your bike up into your home and have clean sidewalks and litter free streets." Fortune sees his company's work as a partnership with BVNA. "I like to use the term partnership instead of a working relationship because we're vested in allowing neighbors to thrive and strive in their communities, starting with clean streets."
Keeping it clean in a pandemic
So how did Bella Vista raise the funds?
Crowdfunding through social media and their newsletter, BVNA has managed to raise enough money to continue their program since its inception, even during the pandemic.
"There have been moments in time where fundraising is relatively difficult, but all things considered, fundraising has gone pretty well for us. The concern was that we were going to run out of funds during 2020, but we were able to fundraise a way to maintain the program through the end of the year… The community really responded", says Perelman.
While fundraising was successful, the program experienced some setbacks in 2020 as two ACAM employees contracted COVID-19 while staying in congregate housing. "I can't sugarcoat it in any other way, [working during the pandemic] was very challenging," says Fortune. "It was trying to navigate safety and keep the area clean and make sure employees were socially distanced."
Who gets to have clean streets?
While the program's success is an incredible model for other neighborhoods and civic associations, it is important to recognize that not all neighborhoods have access to the resources that Bella Vista does. "Our ability to fund this program is a function of the fact that Bella Vista is an affluent neighborhood," says Perelman. "The fact that the city doesn't provide this as a municipal service means that it gets outsourced to civics, but it really just means it gets outsourced to the civics that can afford it."
Fundraising may be an option for some neighborhoods, but as the largest poorest city, many neighborhoods won't be able to cover the expense of regular cleaning.
While anyone with the time and resources can go out and volunteer to pick up litter, cleaning on a larger scale is simply too difficult for volunteers to accomplish on their own. Furthermore, the city's refusal to offer municipal cleaning unfairly places the burden back on residents. And without city funding, clean streets — which directly impact quality of life, public health, and the environment– will be accessible only to neighborhoods affluent enough to cover the cost.
Until the city offers widespread municipal cleaning services, Fortune hopes that his business will inspire other Philadelphians to take charge in helping their own communities. "There are so many other neighborhoods that are in desperate need of some TLC. And there are so many forward thinking community leaders that are just trying to come up with fundraising ideas and efforts to put together some type of program."
Interested in starting up a street sweeping program in your neighborhood? Contact BVNA at info@bellavistaneighbors.org and ACAM at acammanagement@comcast.net.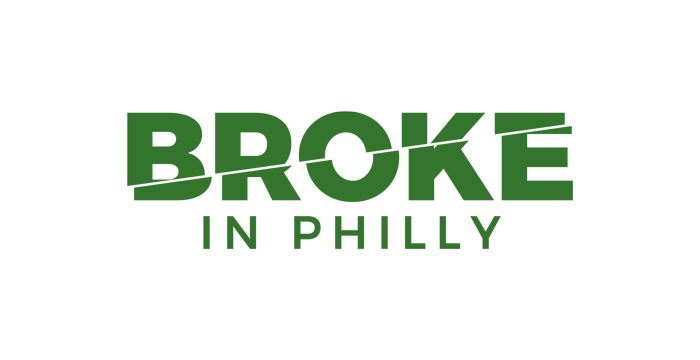 ---
Become a Supporter!
If you love what we do you can support our mission with a one-time or monthly contribution.
array(5) {
  [0]=>
  object(WP_Term)#7296 (10) {
    ["term_id"]=>
    int(3237)
    ["name"]=>
    string(11) "Bella Vista"
    ["slug"]=>
    string(11) "bella-vista"
    ["term_group"]=>
    int(0)
    ["term_taxonomy_id"]=>
    int(3245)
    ["taxonomy"]=>
    string(8) "post_tag"
    ["description"]=>
    string(0) ""
    ["parent"]=>
    int(0)
    ["count"]=>
    int(2)
    ["filter"]=>
    string(3) "raw"
  }
  [1]=>
  object(WP_Term)#7297 (10) {
    ["term_id"]=>
    int(4009)
    ["name"]=>
    string(33) "bella vista neighbors association"
    ["slug"]=>
    string(33) "bella-vista-neighbors-association"
    ["term_group"]=>
    int(0)
    ["term_taxonomy_id"]=>
    int(4017)
    ["taxonomy"]=>
    string(8) "post_tag"
    ["description"]=>
    string(0) ""
    ["parent"]=>
    int(0)
    ["count"]=>
    int(1)
    ["filter"]=>
    string(3) "raw"
  }
  [2]=>
  object(WP_Term)#7120 (10) {
    ["term_id"]=>
    int(3656)
    ["name"]=>
    string(15) "Broke in Philly"
    ["slug"]=>
    string(15) "broke-in-philly"
    ["term_group"]=>
    int(0)
    ["term_taxonomy_id"]=>
    int(3664)
    ["taxonomy"]=>
    string(8) "post_tag"
    ["description"]=>
    string(0) ""
    ["parent"]=>
    int(0)
    ["count"]=>
    int(50)
    ["filter"]=>
    string(3) "raw"
  }
  [3]=>
  object(WP_Term)#7121 (10) {
    ["term_id"]=>
    int(2963)
    ["name"]=>
    string(12) "crowdfunding"
    ["slug"]=>
    string(12) "crowdfunding"
    ["term_group"]=>
    int(0)
    ["term_taxonomy_id"]=>
    int(2977)
    ["taxonomy"]=>
    string(8) "post_tag"
    ["description"]=>
    string(0) ""
    ["parent"]=>
    int(0)
    ["count"]=>
    int(4)
    ["filter"]=>
    string(3) "raw"
  }
  [4]=>
  object(WP_Term)#7294 (10) {
    ["term_id"]=>
    int(3413)
    ["name"]=>
    string(17) "Litter prevention"
    ["slug"]=>
    string(17) "litter-prevention"
    ["term_group"]=>
    int(0)
    ["term_taxonomy_id"]=>
    int(3421)
    ["taxonomy"]=>
    string(8) "post_tag"
    ["description"]=>
    string(0) ""
    ["parent"]=>
    int(0)
    ["count"]=>
    int(3)
    ["filter"]=>
    string(3) "raw"
  }
}