Biking
Neighborhood Bike Works gave out 77 free bikes to essential workers and others in need
Once COVID-19 struck, many Philadelphians found themselves without a safe mode of transportation. A local nonprofit stepped in.
In April, Neighborhood Bike Works started a program called Bikes for Neighbors to help, giving away free bikes to essential workers and people who needed them. 
Eight months into the initiative and with over 500 requests for bikes, Neighborhood Bike Works, 77 bikes have been given out.
Jessi West, Executive Director of Neighborhood Bike Works, said that the program was a solution to multiple problems created by the pandemic.
"We launched [Bikes for Neighbors] at the beginning of the pandemic because a lot of our regular programming had to sort of go on pause or move to remote virtual classroom style. We quickly recognized that there was a shortage of bicycles across the country", said Jessi West, Executive Director of Neighborhood Bike Works. "We were sitting on a fairly large stock of bicycles, and realized that we could still serve our core mission of that equitable access to biking and sort of help amid the COVID-19 pandemic."
The recipients of the bikes come from all over Philadelphia. The bikes are distributed on a first come, first serve basis based on matching people to the appropriate-sized bike.
For the recipients, they've benefited beyond receiving a convenient mode of transportation. 
Lee Shuman, a vet tech who lives in Center City, is one recipient who hadn't been on a bike in over thirty years, "To have this bike thing happen was just the brightest spot in the whole pandemic for me. And it just, you know, it was just thrilling to get my bike and I started riding all over the city on it. It's so wonderful."
Ryan Ramkhalawan, a Certified Pharmacy Technician at Temple University Hospital says that the bike has provided him an opportunity for exercise since the gym is closed. "It was nice to be able to get out and breathe some fresh air. On a psychological level, it's been priceless because it just offers me so much relaxation. It has (added) a lot of value to my life."
Sheron Bennet also found that the bike has helped improve her health. After fracturing her foot, she didn't have a way to exercise and began gaining unwanted weight. "I was told that I can't do too much walking. So the bike came in handy," said Bennet.
Sergia Rivera, a Kensington resident, learned about the program because her son attended a Neighborhood Bike Works summer program two years ago. Having a bike has created a new way to spend time with her son and the two go on bike rides together every chance they get. "We like to go out outside the city. We recently went to Valley Forge, which was such an awesome ride," said Rivera.
Since the sales floor has opened up again, Bikes for Neighbors has had to scale back the amount of bikes they distribute per week. Looking towards the future, however, NBW is planning to continue this program past the pandemic and seeking grants to fund it.
"We're hoping to hire a full-time staff member that can actually be a mechanic for Bikes for Neighbors, and then we can develop a full apprenticeship position for a youth that would be a concentrated mechanic, apprenticeship, that they would gain a lot more experience from," said West. 
People who are interested in donating or learning more about the program can visit the Neighborhood Bike Works website.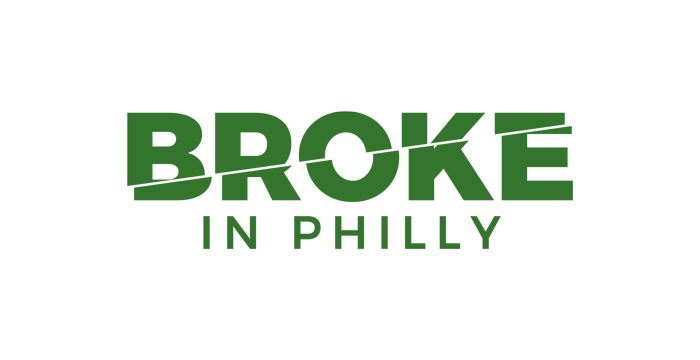 ---
Become a Supporter!
If you love what we do you can support our mission with a one-time or monthly contribution.
array(3) {
  [0]=>
  object(WP_Term)#7384 (10) {
    ["term_id"]=>
    int(1487)
    ["name"]=>
    string(6) "biking"
    ["slug"]=>
    string(6) "biking"
    ["term_group"]=>
    int(0)
    ["term_taxonomy_id"]=>
    int(1497)
    ["taxonomy"]=>
    string(8) "post_tag"
    ["description"]=>
    string(0) ""
    ["parent"]=>
    int(0)
    ["count"]=>
    int(39)
    ["filter"]=>
    string(3) "raw"
  }
  [1]=>
  object(WP_Term)#7383 (10) {
    ["term_id"]=>
    int(3656)
    ["name"]=>
    string(15) "Broke in Philly"
    ["slug"]=>
    string(15) "broke-in-philly"
    ["term_group"]=>
    int(0)
    ["term_taxonomy_id"]=>
    int(3664)
    ["taxonomy"]=>
    string(8) "post_tag"
    ["description"]=>
    string(0) ""
    ["parent"]=>
    int(0)
    ["count"]=>
    int(50)
    ["filter"]=>
    string(3) "raw"
  }
  [2]=>
  object(WP_Term)#7386 (10) {
    ["term_id"]=>
    int(1927)
    ["name"]=>
    string(23) "Neighborhood Bike Works"
    ["slug"]=>
    string(23) "neighborhood-bike-works"
    ["term_group"]=>
    int(0)
    ["term_taxonomy_id"]=>
    int(1937)
    ["taxonomy"]=>
    string(8) "post_tag"
    ["description"]=>
    string(0) ""
    ["parent"]=>
    int(0)
    ["count"]=>
    int(4)
    ["filter"]=>
    string(3) "raw"
  }
}