Opinion
Environmental Racism in Philly: a "Dirty" History.
Recent protests at the refinery demonstrate the necessity of environmental justice and overall prevalence of environmental racism here. Let's take a brief look at how pollution is segregated in our city.
A recent report from the Shriver Center on Poverty Law revealed that 70% of Superfund sites in the U.S are located nearby low in-come, predominately POC communities.
Pennsylvania comes in at number 2 in the country for states with the "largest differences between races and between the wealthy and poor in exposure to air pollution."
These statistics amplify the reality that black and people of color are most affected by the impacts of climate change, amongst other issues. You might hope that the government and industries would keep the vulnerable population near the forefront of its concerns when approving permits and giving developers greenlights. But just like redlining, environmental injustices and Pollution segregation continues to plague our city; more specifically the low income, predominately black neighborhoods in Philly.
Philadelphians were horrified by the PES refinery fire last June that burned for over 24 hours, releasing toxic chemicals into the air, which occurred in the predominately black Grays Ferry neighborhood. The refinery operations had negative implications for the public health of the communities for centuries, even before the fire.
Sadly, it's far from the only example of blatantly disproportionate impacts of such industrial hazards in Philadelphia. Let's dive into other cases.
City Gov. Backs turns it back on Nicetown
In November 2017, the Philadelphia Department of Air management Services approved a permit for SEPTA to build a combined heat and power plant in the city's Nicetown section. This approval, which ensured the plant was allowed to emit over 20 tons of Volatile Organic Compounds per year on top of the emissions the area currently inhaled from the many buses at the Midvale Bus Depot, in addition to nearby highways.
Kids living in Nicetown are subject to "the highest rates of asthma hospitalization in Philadelphia," according to Philadelphia's 2017 Community Health Assessment, an organization meant to help monitor air quality, which granted SEPTA the permit for construction in the same neighborhood.
Nicetown is over 60% black, with 40% living below the poverty line. This predominately minority neighborhood already feels the substantial negative health effects of environmental racism. It's no coincidence that this community was deemed a "suitable site".  The demographics of the neighborhood is attractive for stakeholders and developers; low-income people of color don't have the resources to dispute large companies to the extent needed to stop them, or are not able to get enough elected officials to care.
Unfortunately, it's just another example of the flagrant disregard for the black community's public health. The combination of this population's location, race, and class makes them feel more disposable to these polluters. This disturbing tactic isn't just reserved for inside city borders, let's look southwest of the city on how environmental racism wreaks havoc on black communities.
Dumping and Failing Chester
Nearby Chester is notorious for the blatant environmental racism apart of its community. It's home to a sewage sludge incinerator, a paper mill that burns waste coal and petroleum coke, multiple chemical plants, and toxic waste sites. One of the most damaging operations here (although hard to give a winner) is Covanta's "The Delaware Valley Resource Recovery Facility," one of the country's largest trash incinerators. Along with other hazards, the incinerator is a source of significant air pollution for the community, and the nation overall.
Chester is also home to about 34,000 people, with 75 percent of them are black, and a third of them live beneath the poverty line, often conditions found with environmental hazards.
The trash incinerator is the single largest generator of nitrogen oxide emissions in Chester and ranks number two in Delco, just behind the Philadelphia International Airport.
Waste from Chester residents only accounts for 1.6% (Philly sends about 30%) of what it burns overall, with the rest of the trash imported from north and south on the east coast. Chester residents have to experience and live with the air pollution consequences of everyone else's insatiable consumption.
Every day, the incinerator burns up to 3,510 tons of trash, with many toxic compounds released into the air with negative implications that can't be captured.
If this neighborhood is already disadvantaged, why cripple them even further with more air pollution and public health issues?
Well, Chester is a bit of an "anomaly" compared to the rest of Delaware county. A quick Google search will show you the neighboring communities and counties are majority white; the median household income is around $65,000, and only 10 percent live beneath the poverty line.
In a 2009 EPA inspection report of Covanta's facility, Covanta's environmental engineer was asked by EPA inspector whether there is any control equipment that would be "practical to reduce emissions." He is on record replying, "practical is a matter of money to businesspeople" and that putting additional infrastructure in place to mitigate harmful emissions would be expensive and tedious. The city of Chester is already well below the national standard for air quality, a violation of the EPA.
Black Philadelphians still have to fight for the right to breathe clean air.
But these instances don't just happen now and in Philly, but rather everywhere and all the time, and it's far from coincidental. The connections between race and class and environmental hazard exposure (plus the intensity and frequency at which these instances occur) reveal more disturbing realities about our permitting system and how black lives are seen by it.
Allowing brown and those experiencing poverty as disposable and bearing the brunt of environmental hazards for the whole country should be condemned.
A rudimentary question remains: Why do we have to fight the entities intended to serve and protect us, to instead stop poisoning us?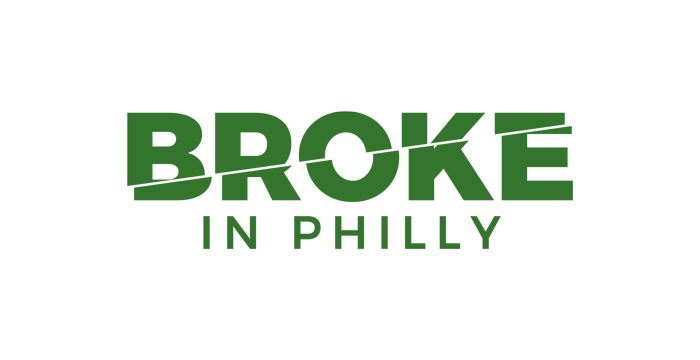 Featured Photo by Michael B. Thomas / Getty Images
Become a Supporter!
If you love what we do you can support our mission with a one-time or monthly contribution.
array(5) {
  [0]=>
  object(WP_Term)#7380 (10) {
    ["term_id"]=>
    int(3656)
    ["name"]=>
    string(15) "Broke in Philly"
    ["slug"]=>
    string(15) "broke-in-philly"
    ["term_group"]=>
    int(0)
    ["term_taxonomy_id"]=>
    int(3664)
    ["taxonomy"]=>
    string(8) "post_tag"
    ["description"]=>
    string(0) ""
    ["parent"]=>
    int(0)
    ["count"]=>
    int(50)
    ["filter"]=>
    string(3) "raw"
  }
  [1]=>
  object(WP_Term)#7391 (10) {
    ["term_id"]=>
    int(3884)
    ["name"]=>
    string(20) "environmental racism"
    ["slug"]=>
    string(20) "environmental-racism"
    ["term_group"]=>
    int(0)
    ["term_taxonomy_id"]=>
    int(3892)
    ["taxonomy"]=>
    string(8) "post_tag"
    ["description"]=>
    string(0) ""
    ["parent"]=>
    int(0)
    ["count"]=>
    int(1)
    ["filter"]=>
    string(3) "raw"
  }
  [2]=>
  object(WP_Term)#7390 (10) {
    ["term_id"]=>
    int(584)
    ["name"]=>
    string(12) "Philadelphia"
    ["slug"]=>
    string(12) "philadelphia"
    ["term_group"]=>
    int(0)
    ["term_taxonomy_id"]=>
    int(587)
    ["taxonomy"]=>
    string(8) "post_tag"
    ["description"]=>
    string(0) ""
    ["parent"]=>
    int(0)
    ["count"]=>
    int(183)
    ["filter"]=>
    string(3) "raw"
  }
  [3]=>
  object(WP_Term)#7389 (10) {
    ["term_id"]=>
    int(3848)
    ["name"]=>
    string(9) "pollution"
    ["slug"]=>
    string(9) "pollution"
    ["term_group"]=>
    int(0)
    ["term_taxonomy_id"]=>
    int(3856)
    ["taxonomy"]=>
    string(8) "post_tag"
    ["description"]=>
    string(0) ""
    ["parent"]=>
    int(0)
    ["count"]=>
    int(3)
    ["filter"]=>
    string(3) "raw"
  }
  [4]=>
  object(WP_Term)#7132 (10) {
    ["term_id"]=>
    int(3885)
    ["name"]=>
    string(13) "public health"
    ["slug"]=>
    string(13) "public-health"
    ["term_group"]=>
    int(0)
    ["term_taxonomy_id"]=>
    int(3893)
    ["taxonomy"]=>
    string(8) "post_tag"
    ["description"]=>
    string(0) ""
    ["parent"]=>
    int(0)
    ["count"]=>
    int(2)
    ["filter"]=>
    string(3) "raw"
  }
}