News
Waste coalition asks the next Mayor to clean up the city
Frustrated with the state of the littered city, six groups are asking the mayoral candidates to commit to zero waste.
Philadelphians are tired of littered streets. Plus, it's not cheap: Philadelphia spends close to $50 million annually to deal with litter and illegal dumping.
With a primary election in the future, environmental advocates are asking the next mayor to do something about it.
Waste Free Philly, a coalition of six sustainability and anti-litter advocates, announced a 5-point Mayoral Agenda for a Clean and Waste-Free Future for Philadelphia this morning during a press conference at Girard College.
Coalition members that are working to reduce waste, eliminate litter, end illegal dumping, and move Philadelphia to a circular economy include Circular Philadelphia, Clean Air Council, Clean Water Action, Plastic Reduction Task Force of Weavers Way, Philadelphia Neighborhood Networks and Clean Philadelphia Now: A collaboration between Trash Academy and Clean Water Action.
Waste Free Philly's 5-Point Agenda for a waste-free city:
Create a Mayor's Office of Zero Waste to direct waste operations across city government and appoint a new position of Deputy Streets Commissioner for Zero Waste.
Appoint experienced and accomplished individuals to waste leadership positions including Streets Commissioner, Deputy Streets Commissioner of Zero Waste, Deputy Streets Commissioner of Collection and Abatement.
Recommit to implementing the Zero Waste and Litter Action Plan.
Establish a program to end litter and dumping by 2028.
Regain public trust in how the city collects trash and recycling
In the last eight years, recycling has dropped from 22 to 8 percent, and waste collection has never been so inefficient," said Maurice Sampson in a press release. Sampson is the Eastern Pennsylvania Director for Clean Water Action, who served as the city's first recycling coordinator in 1985 under Mayor Wilson Goode. "This will only change if the next Mayor is firmly committed to changing the culture from waste collection for incineration to collection for recovery for the circular economy."
Littered sidewalks not only affect the streets but also our waterways.
Read the coalition's full Mayoral Agenda on their website.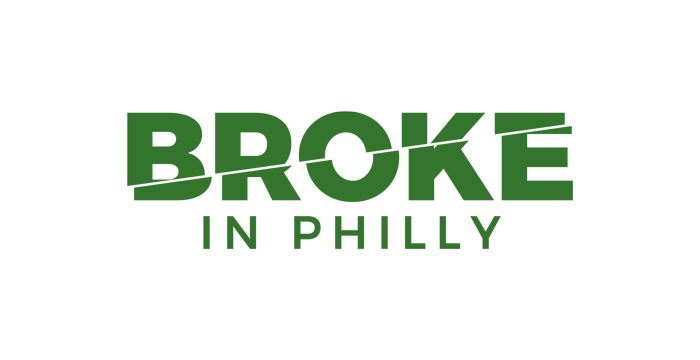 Cover photo: Steve Weinik
Become a Supporter!
If you love what we do you can support our mission with a one-time or monthly contribution.
array(6) {
  [0]=>
  object(WP_Term)#7612 (10) {
    ["term_id"]=>
    int(3656)
    ["name"]=>
    string(15) "Broke in Philly"
    ["slug"]=>
    string(15) "broke-in-philly"
    ["term_group"]=>
    int(0)
    ["term_taxonomy_id"]=>
    int(3664)
    ["taxonomy"]=>
    string(8) "post_tag"
    ["description"]=>
    string(0) ""
    ["parent"]=>
    int(0)
    ["count"]=>
    int(51)
    ["filter"]=>
    string(3) "raw"
  }
  [1]=>
  object(WP_Term)#7613 (10) {
    ["term_id"]=>
    int(4160)
    ["name"]=>
    string(21) "Circular Philadelphia"
    ["slug"]=>
    string(21) "circular-philadelphia"
    ["term_group"]=>
    int(0)
    ["term_taxonomy_id"]=>
    int(4168)
    ["taxonomy"]=>
    string(8) "post_tag"
    ["description"]=>
    string(0) ""
    ["parent"]=>
    int(0)
    ["count"]=>
    int(3)
    ["filter"]=>
    string(3) "raw"
  }
  [2]=>
  object(WP_Term)#7614 (10) {
    ["term_id"]=>
    int(1488)
    ["name"]=>
    string(17) "Clean Air Council"
    ["slug"]=>
    string(17) "clean-air-council"
    ["term_group"]=>
    int(0)
    ["term_taxonomy_id"]=>
    int(1498)
    ["taxonomy"]=>
    string(8) "post_tag"
    ["description"]=>
    string(0) ""
    ["parent"]=>
    int(0)
    ["count"]=>
    int(44)
    ["filter"]=>
    string(3) "raw"
  }
  [3]=>
  object(WP_Term)#7615 (10) {
    ["term_id"]=>
    int(4162)
    ["name"]=>
    string(22) "Every Voice Every Vote"
    ["slug"]=>
    string(22) "every-voice-every-vote"
    ["term_group"]=>
    int(0)
    ["term_taxonomy_id"]=>
    int(4170)
    ["taxonomy"]=>
    string(8) "post_tag"
    ["description"]=>
    string(0) ""
    ["parent"]=>
    int(0)
    ["count"]=>
    int(2)
    ["filter"]=>
    string(3) "raw"
  }
  [4]=>
  object(WP_Term)#7616 (10) {
    ["term_id"]=>
    int(4156)
    ["name"]=>
    string(17) "Mayoral Elections"
    ["slug"]=>
    string(17) "mayoral-elections"
    ["term_group"]=>
    int(0)
    ["term_taxonomy_id"]=>
    int(4164)
    ["taxonomy"]=>
    string(8) "post_tag"
    ["description"]=>
    string(0) ""
    ["parent"]=>
    int(0)
    ["count"]=>
    int(4)
    ["filter"]=>
    string(3) "raw"
  }
  [5]=>
  object(WP_Term)#7610 (10) {
    ["term_id"]=>
    int(801)
    ["name"]=>
    string(5) "waste"
    ["slug"]=>
    string(5) "waste"
    ["term_group"]=>
    int(0)
    ["term_taxonomy_id"]=>
    int(805)
    ["taxonomy"]=>
    string(8) "post_tag"
    ["description"]=>
    string(0) ""
    ["parent"]=>
    int(0)
    ["count"]=>
    int(14)
    ["filter"]=>
    string(3) "raw"
  }
}