News
Plastic Bag Rally Themes of Bringing Together Community & Economic Opportunities
Economics and the community at the center of Plastic Bag Rally
Yesterday, environmental groups hosted a rally against plastic bags at City Hall.
Speakers during the rally included local activists like 12-year old Isaac Harte of Thorndale, the Mayor of Narberth to Clean Air Council attorney Logan Welde and Councilman Mark Squilla.
Welde has been working behind the scenes on this legislation with Councilman Mark Squilla since 2013.
Legislation to ban or add a fee to plastic bags has failed over four times in Philadelphia. One man working on the current campaign, Clean Water Action Director Maurice Sampson, thinks the idea may finally work after twelve years.
His secret sauce? It has to involve the community that may be impacted the most: the low-income community and urban populations.
Sampson noticed that past legislation has solely come from environmental groups. So, Sampson began working with the Trash Academy of Mural Arts to get on board with the campaign. The Trash Academy has been embedded in community efforts for over the past four years.
The Trash Academy recently hosted a photoshoot with local environmental advocates, Trash Academy members and community members to raise awareness for the legislation.
"The outreach starts today. We got the environmental community, then got to the neighborhoods. And now we'll spread out even more."

Maurice Sampson, Clean Water Action
Sampson advocated for conversations with those who support the plastic bag legislation, as well as those who may be opposed to it.
"We're going to find out the issues for those who have questions (about the legislation), and we're going to address those issues."
How One North Philly Community Can Create Opportunities from Reusable Bags
For those able to refuse single-use bags at checkout, it may be a sign of privilege. One woman described the predicament in her community of refusing single-use bags: walking out of a store without a bag may be seen as theft.
Tinamarie Russell is the president of the North Central Philadelphia Registered Community Organization (RCO), in a neighborhood that has an average wage of $25,000.
Many issues plague Russell's North Philadelphia neighborhood, including blight, litter, and low incomes.
"We have to figure out how we can make a real impact to ban the plastic bags and create economic opportunities in our low-cost communities."

Tinamarie Russell
However, Russell has an idea that would address both the transition to reusable bags and economics: creating a local canvas bag business. Someone has to make the bags; why can't it be in Philly?
Russell's vision is to hire workers in the local neighborhood to create canvas bags, selling them back to the community.
With problem-solving residents like Sampson and Russell, plastic bag legislation may have a solid chance in 2019.
What 12-year-old Isaac Harte has to say about plastic bags:
---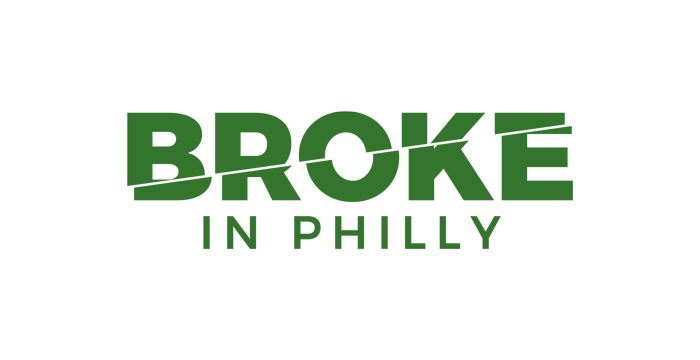 Green Philly is one of more than 20 news organizations producing Broke in Philly, a collaborative reporting project on economic mobility. Read more at brokeinphilly.org or follow at @BrokeInPhilly
Become a Supporter!
If you love what we do you can support our mission with a one-time or monthly contribution.
array(2) {
  [0]=>
  object(WP_Term)#7243 (10) {
    ["term_id"]=>
    int(3656)
    ["name"]=>
    string(15) "Broke in Philly"
    ["slug"]=>
    string(15) "broke-in-philly"
    ["term_group"]=>
    int(0)
    ["term_taxonomy_id"]=>
    int(3664)
    ["taxonomy"]=>
    string(8) "post_tag"
    ["description"]=>
    string(0) ""
    ["parent"]=>
    int(0)
    ["count"]=>
    int(51)
    ["filter"]=>
    string(3) "raw"
  }
  [1]=>
  object(WP_Term)#7249 (10) {
    ["term_id"]=>
    int(617)
    ["name"]=>
    string(12) "plastic bags"
    ["slug"]=>
    string(12) "plastic-bags"
    ["term_group"]=>
    int(0)
    ["term_taxonomy_id"]=>
    int(620)
    ["taxonomy"]=>
    string(8) "post_tag"
    ["description"]=>
    string(0) ""
    ["parent"]=>
    int(0)
    ["count"]=>
    int(41)
    ["filter"]=>
    string(3) "raw"
  }
}