News
How to Vote Early (and in a pandemic) in Philadelphia
Exercising your right to vote it the most important thing you can do. Here's what to know in Philly.
Voting is the most important thing you can do for the environment. (Yes, really!)
Here's how to vote in Philadelphia (and some rules in PA).
How to vote in 2020
Early Voting Locations in Philadelphia & How it Works
According to Billy Penn, you can drop off your mail-in ballot (or request a ballot and vote "in person") from Tuesday, September 29th. Here are their instructions:
Expected to open at 15 locations across Philadelphia, the satellites will essentially be all-in-one voting centers, according to City Commissioner Chair Lisa Deeley. They'll add to the two existing County Board of Election offices at City Hall and on Spring Garden Street, which will offer the same services.
Six satellites plus the City Hall office will open Tuesday, Sept. 29. The others will open in stages, as the City Commissioners work out staffing.
When you visit, you'll be able to register, request a mail ballot, fill it out, seal it in the secrecy envelope, place that in the outer envelope and sign your name, and then return it — all in one trip. Voters can visit any of the locations; you don't need to find the one nearest your home address.
Voters who already requested mail ballots can also use these satellite offices to drop off sealed ballots. If you applied earlier in the year and still haven't received your mail ballot by Oct. 6, you can request a new one, in person, at the satellite offices. (Make sure to trash the other one if it does eventually arrive.)
They're mostly located inside public schools, and will be open seven days a week, with hours of 11:30 a.m. Monday to Thursday, and 9:30 a.m. to 4:30 p.m. Friday, Saturday and Sunday.
Check the map and table below for address details. The larger green checkmarks represent the seven locations that will open first.
| Location | Address | Open date (if known) |
| --- | --- | --- |
| City Hall Room 140 | 1400 John F Kennedy Blvd, 19107 | Sept. 29 |
| Riverview Place, 1st Floor | 520 N Columbus Blvd, 19123 | |
| George Washington High School | 10175 Bustleton Ave, 19116 | Sept. 29 |
| Joseph H. Brown School | 3600 Stanwood St, 19136 | |
| Harding Middle School | 2000 Wakeling Street, 19124 | |
| J Hampton Moore School | 6900 Summerdale Ave, 19111 | |
| The Liacouras Center | 1776 N Broad St, 19121 | Sept. 29 |
| A. B. Day School | 6324 Crittenden St, 19138 | |
| Roxborough High School | 6498 Ridge Ave, 19128 | Sept. 29 |
| Mastbaum High School | 3116 Frankford Ave, 19134 | |
| Creative And Performing Arts | 901 S Broad St, 19147 | |
| Tilden Middle School | 6601 Elmwood Ave, 19142 | Sept. 29 |
| Feltonville Intermediate School | 238 E Wyoming Ave, 19120 | |
| Julia De Burgos Elementary | 401 W Lehigh Ave, 19133 | Sept. 29 |
| Julia Ward Howe School | 5800 N 13Th St, 19141 | |
| Alain Locke School | 4550 Haverford Ave, 19139 | |
| Overbrook Elementary School | 2032 N 62Nd St, 19151 | Sept. 29 |
*Section republished with permission of Billy Penn.
Mail-In Ballot
Important: In order for mail ballots to count, they must be enclosed in the special secrecy envelope that fits within the regular envelope.
If you'd like to vote by mail, you can request a mail-in ballot online, receive it in the mail, and mail it back.
You must request the mail-in ballot by 10/27 at 5 PM. However, due to slow-downs from the USPS, request it ASAP if you want to mail in your ballot without traveling far from your house.
Important!! YOU MUST USE THE SECRECY ENVELOPE for your vote to be counted!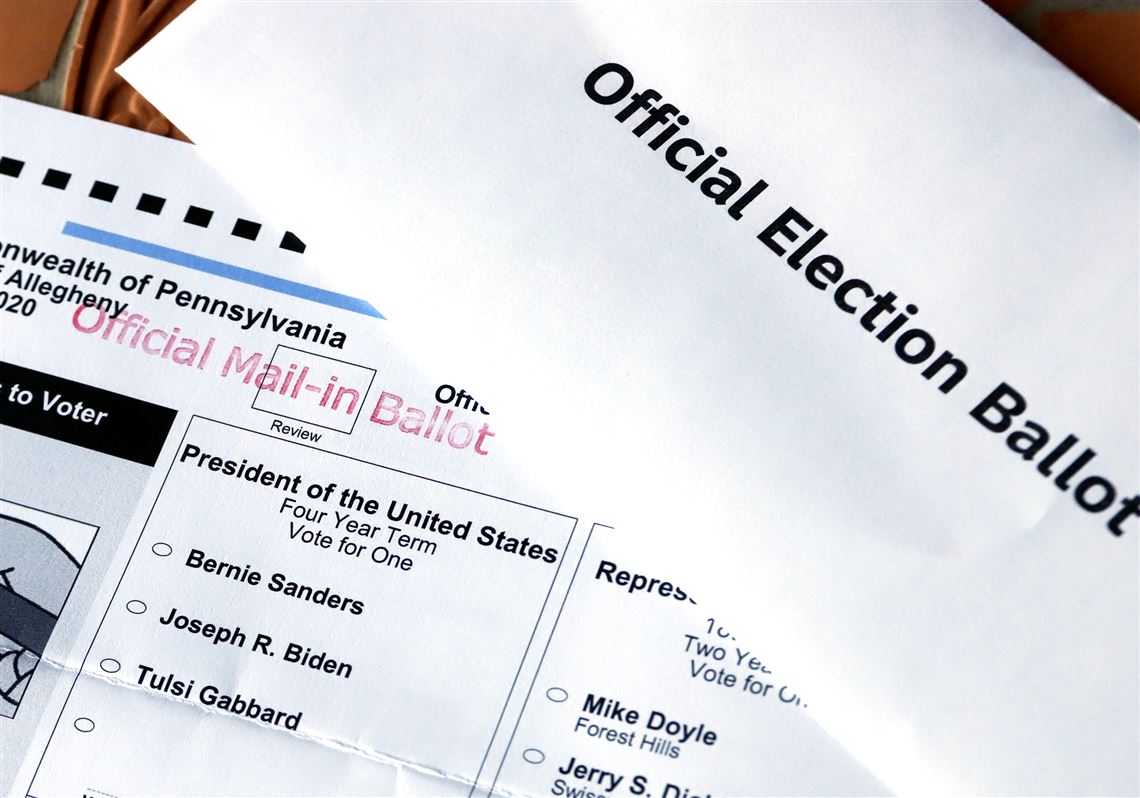 According to Billy Penn, about 270,000 Philadelphia voters have applied for mail-in ballots to date. The deadline for the city to them has been extended to 5 p.m. on Nov. 6, the Friday following Election Day, for any ballots sent through the mail on or before Nov. 3.
Vote in Person
You can vote in-person in Philadelphia on November 3rd. Find your polling location here.
You do not need to show photo ID in Pennsylvania. If you're a first-time voter in a certain district, you have to provide some sort of identification, but not necessarily photo ID. Here's the 411 on that.
Still have questions?
Equally Informed Philly is here to get you answers to your voting questions, sent right to your phone. Text EQUALINFO to 73224 for a personalized answer, like where to find the nearest polling location to you.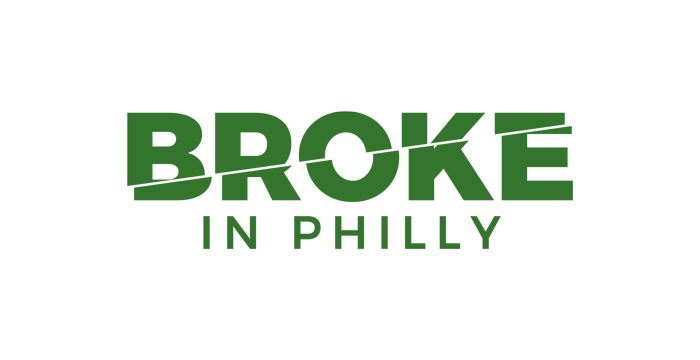 ---
Become a Supporter!
If you love what we do you can support our mission with a one-time or monthly contribution.
array(4) {
  [0]=>
  object(WP_Term)#7388 (10) {
    ["term_id"]=>
    int(3656)
    ["name"]=>
    string(15) "Broke in Philly"
    ["slug"]=>
    string(15) "broke-in-philly"
    ["term_group"]=>
    int(0)
    ["term_taxonomy_id"]=>
    int(3664)
    ["taxonomy"]=>
    string(8) "post_tag"
    ["description"]=>
    string(0) ""
    ["parent"]=>
    int(0)
    ["count"]=>
    int(50)
    ["filter"]=>
    string(3) "raw"
  }
  [1]=>
  object(WP_Term)#7387 (10) {
    ["term_id"]=>
    int(3911)
    ["name"]=>
    string(9) "Elections"
    ["slug"]=>
    string(9) "elections"
    ["term_group"]=>
    int(0)
    ["term_taxonomy_id"]=>
    int(3919)
    ["taxonomy"]=>
    string(8) "post_tag"
    ["description"]=>
    string(0) ""
    ["parent"]=>
    int(0)
    ["count"]=>
    int(1)
    ["filter"]=>
    string(3) "raw"
  }
  [2]=>
  object(WP_Term)#7386 (10) {
    ["term_id"]=>
    int(3912)
    ["name"]=>
    string(14) "Elections 2020"
    ["slug"]=>
    string(14) "elections-2020"
    ["term_group"]=>
    int(0)
    ["term_taxonomy_id"]=>
    int(3920)
    ["taxonomy"]=>
    string(8) "post_tag"
    ["description"]=>
    string(0) ""
    ["parent"]=>
    int(0)
    ["count"]=>
    int(1)
    ["filter"]=>
    string(3) "raw"
  }
  [3]=>
  object(WP_Term)#7378 (10) {
    ["term_id"]=>
    int(795)
    ["name"]=>
    string(4) "Vote"
    ["slug"]=>
    string(4) "vote"
    ["term_group"]=>
    int(0)
    ["term_taxonomy_id"]=>
    int(799)
    ["taxonomy"]=>
    string(8) "post_tag"
    ["description"]=>
    string(0) ""
    ["parent"]=>
    int(0)
    ["count"]=>
    int(11)
    ["filter"]=>
    string(3) "raw"
  }
}