News
Newsflash: We'll Be Covering 'Climate Now' Next Week!
Green Philly joins over 250 news outlets from around the globe to shine light on the climate crisis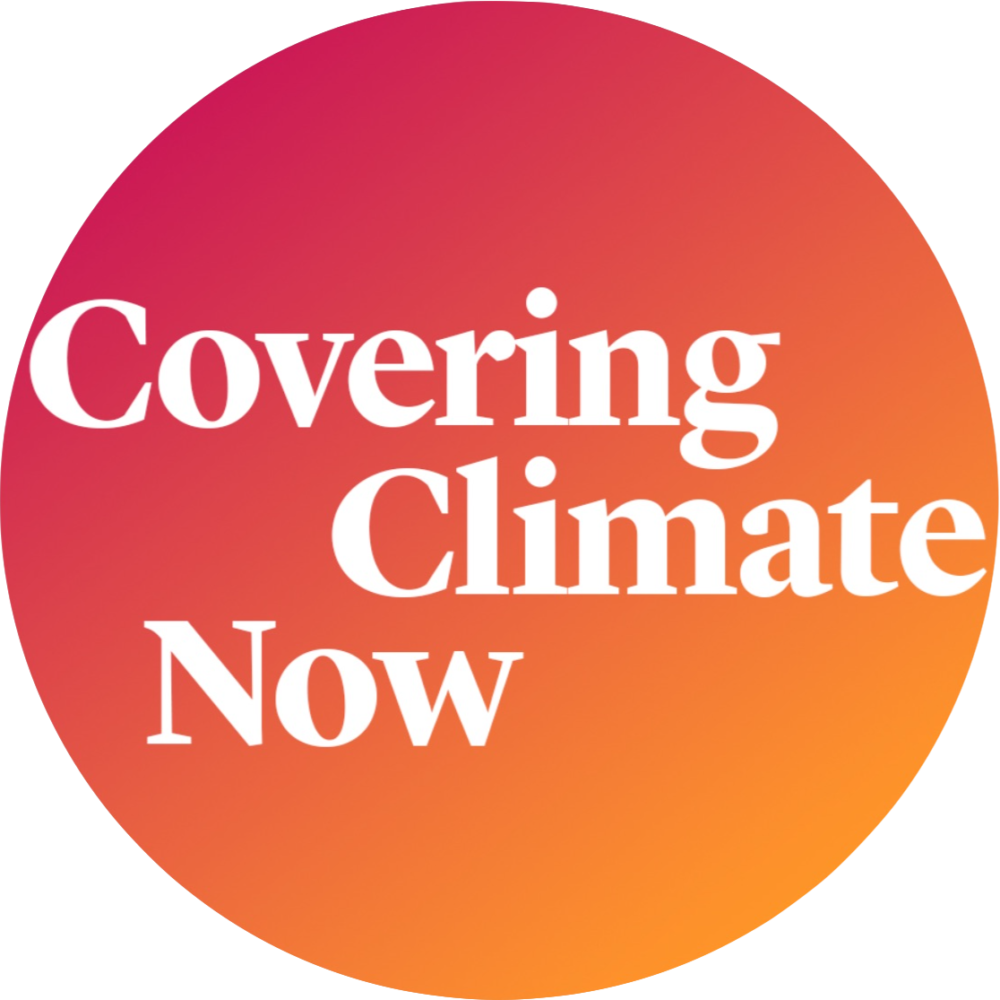 The Green Philly team is excited to announce our participation in Covering Climate Now, a project co-founded by the Columbia Journal Review (CJR) and The Nation that aims to run one week of climate coverage in the lead-up to the UN Climate Action Summit in New York City on September 23rd.
What does this mean?
We've joined over 170 news outlets and independent journalists from around the world to collectively reach well over 100 million people. This collaboration includes sources ranging from globe-straddling, well-known news giants like Bloomberg News to more local media companies like ourselves. Covering Climate Now will include stories told through TV, radio, photo or wire service agencies, magazines, newspapers, scientific journals, and of course online.
Throughout the week of September 15-23, we'll be running coverage on the climate crisis before the UN Climate Action Summit, where the world's national governments will submit their plans to meet the Paris Agreement's pledge to keep global temperature rise "well below" 2 degrees Celsius. Because of its scope, Covering Climate Now is one of the most ambitious efforts ever to organize the planet's media around a single topic. The Green Philly team recognizes the importance and urgency of covering the climate emergency, and we're proud to be a part of this initiative.
Curious to see what other media outlets are involved? Check out this CJR article:
---
Become a Supporter!
If you love what we do you can support our mission with a one-time or monthly contribution.
array(4) {
  [0]=>
  object(WP_Term)#7233 (10) {
    ["term_id"]=>
    int(2366)
    ["name"]=>
    string(13) "breaking news"
    ["slug"]=>
    string(13) "breaking-news"
    ["term_group"]=>
    int(0)
    ["term_taxonomy_id"]=>
    int(2377)
    ["taxonomy"]=>
    string(8) "post_tag"
    ["description"]=>
    string(0) ""
    ["parent"]=>
    int(0)
    ["count"]=>
    int(4)
    ["filter"]=>
    string(3) "raw"
  }
  [1]=>
  object(WP_Term)#7346 (10) {
    ["term_id"]=>
    int(136)
    ["name"]=>
    string(14) "Climate Change"
    ["slug"]=>
    string(14) "climate-change"
    ["term_group"]=>
    int(0)
    ["term_taxonomy_id"]=>
    int(136)
    ["taxonomy"]=>
    string(8) "post_tag"
    ["description"]=>
    string(0) ""
    ["parent"]=>
    int(0)
    ["count"]=>
    int(99)
    ["filter"]=>
    string(3) "raw"
  }
  [2]=>
  object(WP_Term)#7252 (10) {
    ["term_id"]=>
    int(138)
    ["name"]=>
    string(14) "climate crisis"
    ["slug"]=>
    string(14) "climate-crisis"
    ["term_group"]=>
    int(0)
    ["term_taxonomy_id"]=>
    int(138)
    ["taxonomy"]=>
    string(8) "post_tag"
    ["description"]=>
    string(0) ""
    ["parent"]=>
    int(0)
    ["count"]=>
    int(18)
    ["filter"]=>
    string(3) "raw"
  }
  [3]=>
  object(WP_Term)#7350 (10) {
    ["term_id"]=>
    int(3716)
    ["name"]=>
    string(20) "Covering Climate Now"
    ["slug"]=>
    string(20) "covering-climate-now"
    ["term_group"]=>
    int(0)
    ["term_taxonomy_id"]=>
    int(3724)
    ["taxonomy"]=>
    string(8) "post_tag"
    ["description"]=>
    string(0) ""
    ["parent"]=>
    int(0)
    ["count"]=>
    int(10)
    ["filter"]=>
    string(3) "raw"
  }
}