News
Coronavirus changed Philly travel. But did it change our environmental impact?
COVID-19 has drastically impacted how we travel – regardless of by land, sea, or air. But how did Philly fare across modes of transit?
You may have breathed a sigh of relief seeing that global carbon emissions dropped 17% during the coronavirus quarantine in April. (Don't get too excited: despite the temporary success, our planet's greenhouse gas hit record highs in May 2020.)
How did quarantine disrupt the Philadelphia regions' travel habits by plane, train, or automobile and carbon emissions?
Buses stranded passengers, trains stopped coming, and planes flew empty. The burden of commuting in the midst of a pandemic weighed heavily on essential workers as the world halted to a pause. Let's dive a little deeper to review what were the environmental and personal impacts of these shifts.
Planes: Still the king of carbon emissions.
Despite a 53% reduction in overall air travel, there was only a 15% reduction in passenger flights. 38% of flights were empty.
The number of passengers boarding flights in the United States was on pace with 2019. 90,000 more people flew domestically out of Philadelphia International Airport in February 2020 than in February 2019 according to TSA data.
March was the month the country became immobile. By March 16th, air travel was down 50% from 2019. By March 31st when public opinion had shifted, flights were slashed 93% to just 146,000 brave souls from 2,025,000 during the same period in 2019.
Yet, this dramatic drop in air travel did not stop flights from taking off. Despite having just 53% the previous year's domestic passengers, there was only a 15% reduction in flights out of Philadelphia.
Let's stick with March as our example, when it's estimated that most flights out of Philadelphia were half empty. In 2020, 10,777 flights flew 519,000 passengers out of PHL, averaging roughly 48 passengers on every domestic flight. By those same calculations, there were 91 passengers per plane in 2019. The Boeing 737, the most widely recognized passenger plane, fits between 108 and 184 passengers no average.
Buses – "Hell" for passengers; indifferent to the environment. But at least the future of buses is bright.
In March, Phillip Knights was deemed an essential worker as a handler for UPS at the Philadelphia International Airport. Before the pandemic, his commute from Germantown to the airport took about an hour.
SEPTA adjusted its schedule EIGHT times from March 22nd to June 15th. Even one minor schedule change can be significant for workers relying on public transit to get to work on time. Under SEPTA's lifeline service, buses were limited to 60 core routes compared to the 124 routes normally active. "When deciding which routes to suspend, it screwed up a whole lot of people. Because some workers live in areas where they cut off service completely." Knights explains.
Now, it's normal for Knights to wait an hour for the bus. On multiple occasions, Knights waits patiently as buses passed by, too full to pick him up.
The worst of Knights travel woes came the night of June 2nd, when the bus never arrived after his late-night shift at the airport. "Personally, I had to walk from 7th & Oregon to 29th & Diamond – they left me stranded," said Knights. SEPTA suspended all bus, subway and trolley service in Center City from noon on Monday until 6 a.m. on Tuesday in response to Black Lives Matter protests.
While less cars on the road may be an environmental victory, less buses on the road is a grey area. Many bus passengers like Phillip Knight rely on the bus without access to cars. While less cars on the road may be an environmental victory, less buses on the road is a grey area.
One win: SEPTA buses are getting increasingly sustainable. According to Erik Johanson, director of innovation at SEPTA, by 2021, more than 90% of SEPTA buses will be hybrid or battery-powered." That's adding 525 hybrids to an existing fleet of 700 hybrids.
Cars: Highway traffic decreased, but temporarily.
While transportation accounts for 17% of Philly's emissions, highway traffic accounts for more than 25% of America's total greenhouse gas emissions. During the pandemic, cars stayed parked along city streets and tucked away in suburban garages. Philly saw a drastic drop in air pollution.
Traffic on Walnut St. near the Schuylkill Expressway was nearly cut in half around 13,000 cars on average in April and February 2018, compared to 7205 cars in March and April 2020. according to data from the Delaware Valley Regional Planning Commission, which monitors traffic throughout the Philadelphia area.
Traffic data and air travel data consistently proved that Philadelphians abided to lockdown orders and stayed home. Reduced motor vehicle traffic comes with the benefit of decreased carbon emissions, unlike flights.
Rideshare: Subtle positive impacts on the environment. For the drivers, it's lucrative but dangerous.
Rideshare apps have been a quarantine alternative to public transportation. Many local cars that disappeared were Uber and Lyft Drivers. "Currently, we're seeing drivers make more money than they have made in a long time. A major reason for that being thousands and thousands of drivers are collecting unemployment assistance," said Angela Vogel, Administrator of the Philadelphia Drivers Union.
A decrease in the number of drivers left a ripe market for the pool of drivers that are still working. As Vogel explained, "Most drivers are essential workers in some other way. There are a ton of drivers who may only make $500 at their other job, and they don't qualify for unemployment, so they need to take the additional risk of driving."
Uber and Lyft have not been compensating for the full costs of PPE and cleaning supplies. Vogel expressed that driving during the pandemic has been anxiety-inducing, with new challenges of social distancing guidelines and enforcing masks.
Matching transportation trends, rideshare traffic plummeted in March and April. According to MarketWatch, Uber ridership dropped by as much as 80% and Lyft as much as 75% in major cities.
One upside: less Ubers on the road means less carbon emissions.
Subways & Trains – Minimal environmental impact. Risky health impacts.
Transit ridership was down 85% from March 18th to May 18th and regional Rail ridership was down 90% to 95, according to John Golden, SEPTA's public information manager. Among the eight SEPTA schedule changes was the transition to a "lifeline schedule" on April 9th, which shut down 34% of the city's subway stations and impacted every region rail route.
Trains and subways are the greenest methods of transportation aside from biking and walking. However, drastic cuts to the suburban lines like the West Trenton and Wilmington-Newark Lines forced some essential workers to drive.
SEPTA's numerous schedule changes were just one layer of ineptitude in addressing the coronavirus. Seven members of the SEPTA workforce have died of the Coronavirus, and over 200 tested positive. Despite SEPTA workers contracting COVID-19 as early as March 24, masks did not become mandatory on SEPTA transit until June 8th. And although SEPTA had seven confirmed deaths by May 1st, it did not launch an employee testing program until June 11th.
So what did we learn? While the Coronavirus highlighted a few flaws in our transportation, larger structural changes are still needed to effectively combat climate change.
The overall impact on Philadelphia's environment over the past few months was insignificant, but a slight dip in carbon emissions will not "accidentally solve" climate change.
More substantial structural change and continued efforts to phase out fossil fuel dependency are the way forward.
One promising result of the pandemic? SEPTA finalized a deal securing two solar farms in Franklin County. "This project to buy 20% of our electricity from solar farms in Franklin County is a really big deal. It demonstrates that you can buy solar power at a price equal to or cheaper than PECO or the grid," said Erik Johanson.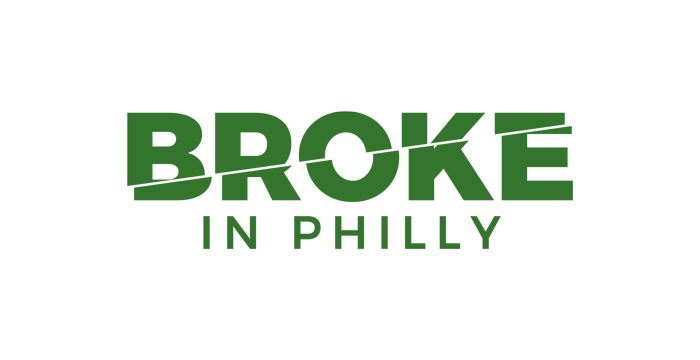 ---
Become a Supporter!
If you love what we do you can support our mission with a one-time or monthly contribution.
array(3) {
  [0]=>
  object(WP_Term)#7384 (10) {
    ["term_id"]=>
    int(3656)
    ["name"]=>
    string(15) "Broke in Philly"
    ["slug"]=>
    string(15) "broke-in-philly"
    ["term_group"]=>
    int(0)
    ["term_taxonomy_id"]=>
    int(3664)
    ["taxonomy"]=>
    string(8) "post_tag"
    ["description"]=>
    string(0) ""
    ["parent"]=>
    int(0)
    ["count"]=>
    int(50)
    ["filter"]=>
    string(3) "raw"
  }
  [1]=>
  object(WP_Term)#7383 (10) {
    ["term_id"]=>
    int(3833)
    ["name"]=>
    string(7) "COVID19"
    ["slug"]=>
    string(7) "covid19"
    ["term_group"]=>
    int(0)
    ["term_taxonomy_id"]=>
    int(3841)
    ["taxonomy"]=>
    string(8) "post_tag"
    ["description"]=>
    string(0) ""
    ["parent"]=>
    int(0)
    ["count"]=>
    int(28)
    ["filter"]=>
    string(3) "raw"
  }
  [2]=>
  object(WP_Term)#7386 (10) {
    ["term_id"]=>
    int(683)
    ["name"]=>
    string(5) "Septa"
    ["slug"]=>
    string(5) "septa"
    ["term_group"]=>
    int(0)
    ["term_taxonomy_id"]=>
    int(687)
    ["taxonomy"]=>
    string(8) "post_tag"
    ["description"]=>
    string(0) ""
    ["parent"]=>
    int(0)
    ["count"]=>
    int(20)
    ["filter"]=>
    string(3) "raw"
  }
}