News
Another COVID Victim: City Kills Zero Waste and Litter Cabinet & Director Position
City announced that there'd be painful budget cuts. Here's one devastating impact on sustainability.
Cover Photo: Plastic water bottles on art museum steps at Philadelphia Marathon 2019, a Zero Waste Event
Mayor Jim Kenney prepared us to brace for deep and painful budget cuts in the wake of the coronavirus impact. Although many of the logistics have not been announced, Green Philly has discovered one gaping hole in Philly's sustainability plan moving forward.
The Zero Waste and Litter Cabinet will be eliminated on June 1st, along with Director Nicolas Esposito's position.
Why does the Zero Waste and Litter Cabinet Matter?
In 2016, Philadelphia announced its zero waste goal to divert 90% of the city's waste out of landfills by 2035. Kenney signed an executive order in December 2016 to create the cabinet. Esposito was hired for the Zero Waste and Litter Director role and lead the creation of the data-driven Zero Waste and Action plan.
The Zero Waste and Litter Cabinet has been instrumental in a 41% reduction in illegal dumping, creating a community composting network, planning Philly's first urban composting facility at Rising Sun, and supporting the plastic bag ban passed last year. Additionally, the cabinet's Litter Index quantified the city's litter problem, which costs the city $48 million annually to clean up. Plus, litter adversely affects low-income communities.
According to the city, the work will continue under the Office of Sustainability, although it is unclear how personnel or funding will be allocated to carry out the work. "Further details on funding for ZWL programs are still being worked out," said Kelly Cofrancisco, Deputy Communications Director of the City.
The city has not specified if or how the Cabinet's goals will be modified due to this change. According to the city's Managing Director Brian Abernathy, "the Zero Waste and Litter cabinet has done excellent work. But I don't think that work needs to happen in a separate cabinet. That work will be integrated into the Office of Sustainability."
Perhaps Kenney's opt-ed about the administration and Zero Waste Cabinet being committed to achieving the zero waste goals went into the archives.
The Office of Sustainability did not immediately respond to requests to comment. We will publish updates as the story evolves.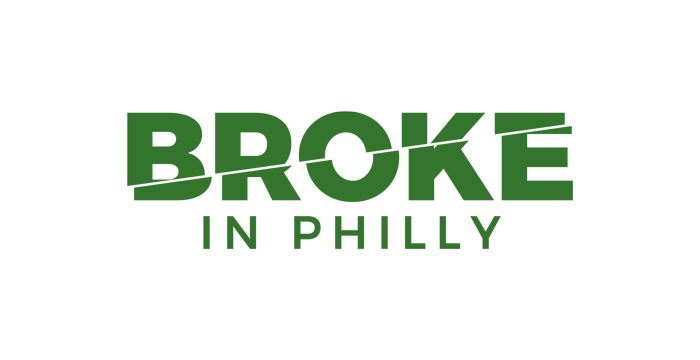 ---
Become a Supporter!
If you love what we do you can support our mission with a one-time or monthly contribution.
array(5) {
  [0]=>
  object(WP_Term)#7596 (10) {
    ["term_id"]=>
    int(3656)
    ["name"]=>
    string(15) "Broke in Philly"
    ["slug"]=>
    string(15) "broke-in-philly"
    ["term_group"]=>
    int(0)
    ["term_taxonomy_id"]=>
    int(3664)
    ["taxonomy"]=>
    string(8) "post_tag"
    ["description"]=>
    string(0) ""
    ["parent"]=>
    int(0)
    ["count"]=>
    int(51)
    ["filter"]=>
    string(3) "raw"
  }
  [1]=>
  object(WP_Term)#7595 (10) {
    ["term_id"]=>
    int(3836)
    ["name"]=>
    string(11) "coronavirus"
    ["slug"]=>
    string(11) "coronavirus"
    ["term_group"]=>
    int(0)
    ["term_taxonomy_id"]=>
    int(3844)
    ["taxonomy"]=>
    string(8) "post_tag"
    ["description"]=>
    string(0) ""
    ["parent"]=>
    int(0)
    ["count"]=>
    int(6)
    ["filter"]=>
    string(3) "raw"
  }
  [2]=>
  object(WP_Term)#7594 (10) {
    ["term_id"]=>
    int(3833)
    ["name"]=>
    string(7) "COVID19"
    ["slug"]=>
    string(7) "covid19"
    ["term_group"]=>
    int(0)
    ["term_taxonomy_id"]=>
    int(3841)
    ["taxonomy"]=>
    string(8) "post_tag"
    ["description"]=>
    string(0) ""
    ["parent"]=>
    int(0)
    ["count"]=>
    int(28)
    ["filter"]=>
    string(3) "raw"
  }
  [3]=>
  object(WP_Term)#7593 (10) {
    ["term_id"]=>
    int(484)
    ["name"]=>
    string(6) "Litter"
    ["slug"]=>
    string(6) "litter"
    ["term_group"]=>
    int(0)
    ["term_taxonomy_id"]=>
    int(487)
    ["taxonomy"]=>
    string(8) "post_tag"
    ["description"]=>
    string(0) ""
    ["parent"]=>
    int(0)
    ["count"]=>
    int(15)
    ["filter"]=>
    string(3) "raw"
  }
  [4]=>
  object(WP_Term)#7616 (10) {
    ["term_id"]=>
    int(3392)
    ["name"]=>
    string(29) "Zero Waste and Litter Cabinet"
    ["slug"]=>
    string(29) "zero-waste-and-litter-cabinet"
    ["term_group"]=>
    int(0)
    ["term_taxonomy_id"]=>
    int(3400)
    ["taxonomy"]=>
    string(8) "post_tag"
    ["description"]=>
    string(0) ""
    ["parent"]=>
    int(0)
    ["count"]=>
    int(13)
    ["filter"]=>
    string(3) "raw"
  }
}