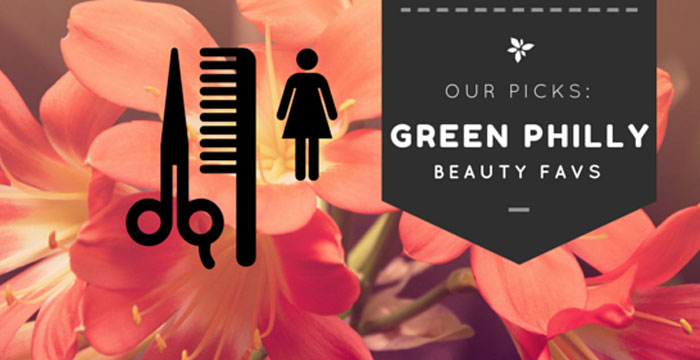 I have to confess – I've been keeping a few secrets from you guys.
Although I want to use the most sustainable version of every product possible, sometimes the quality or cost gets to the best of me. But that doesn't mean I give up. So I recently tried a few products** that have blown my mind. I mean, these are slightly game-changers for my beauty routine.
With that, I'm introducing 5 of my FAV green beauty products right now. 
5 of our Green Beauty Picks (Right NOw)
1. PiperWai Deodorant: This is a tough subject for me. I had a bad allergic reaction from Tom's natural deodorant, and my fav Trader Joe's brands stopped working for me one day. I even switched back to conventional brands for a little (when I realized the 'regular' Tom's had aluminum in there.) But a local Philly company, PiperWai is a charcoal creme DO that handles my BO like none other. I knew it was a big deal when my BFF (who is always complaining about sweating) was singing its praises.
Anyway, try it for yourself – you can buy it online and in many local shops. You won't be disappointed.
2. Tsi-La Organics: Once I discovered how perfumes can contain toxic chemicals, I ditched conventional fragrances and haven't looked back for years. Then, I met one of the Tsi-La team members who told me about the line. A great alternative to conventional brands, these organic perfumes are  all animal cruelty-free and lack harmful synthetic additives, preservatives, or chemicals found in mass market fragrances and personal care products.
I was pleased to receive a compliment on the L'Absolu Vanille scent on a recent date – without dropping any hints or prompting. Ladies, I think you've found a lady ready to convert back to a little extra scent before a night out.
3. Mineral Fusion Lipstick: Yet another product I ditched and recently returned to. Although I've never been a lipstick gal, I recently wanted to add a pop of color and was frustrated by all the lead-ridden lipstick brands. Mineral Fusion has come to my rescue. This vegan brand is paraben, artificial color, talc, fragrance, lead AND cruelty-free.
My fav shade is Peony, which adds a deeper reddish tint to my lips and stayed on relatively well. I also tried the Nude and Crush pink tones, which I wasn't impressed by – they didn't add much to my makeup regime. I'd recommend going with the bolder colors with this brand.
You can find this Mineral Fusion online or at local Whole Foods. ($14.99 retail; online or at your local Whole Foods.)
4. Hello Toothpaste: Although I haven't used conventional Crest or Colgate for years, I haven't found a favorite natural brand that I've loved. Hello Toothpaste has created a vegan, free of triclosan, dyes & artificial sweetener toothpaste that's made in the USA.
The Mojito Mint toothpaste tastes great and comes in a BPA-free plastic tube. With flavors like Pink Grapefruit Mint, Peach Mango Pint and Supermint, this brand is fun and super-affordable with a $4.99 suggested retail price.
The Fluoride Dilemma: There is a camp of readers who dislike fluoride, which is in the toothpaste. There's arguments for and against fluoride, but we'll let you make the call on what is best for you. But if you're down with fluoride, I'd recommend trying it. (available at Target, Walgreens & other national retailers.)
5. Mineral Fusion nail color: Typically I wouldn't try to repeat the same brand for more than one recommendation, but lipstick and nail polish were both major hurdles for me. Conventional nail polish contains shady chemicals like toluene, camphor, formaldehyde, and DBP (dibutyl phthalate), which aren't great for you. But Mineral Fusion delivers great color without these added toxins and 100% vegan.
So how did the nail care withstand my tests? As a low-maintenance gal, the nail color lasts a few days before chipping. I did notice that the color came off easier when I was doing a lot with my hands (either washing dishes, arts and crafts with the niece, etc.) compared to conventional brands. But this is certainly a great alternative from the typical toxic shelf – and there are so many gorgeous colors to try, too! I'd recommend Blossom, Nickel & Dime and Blaze to start. ($7.99; online or Whole Foods Market.)
Readers, tell me in the comments: What sustainable beauty products are YOU loving right now? Tell us what we need to try – or if you found something better than us!
ABOUT OUR RECOMMENDATIONS: * We double checked these products and ingredients in the Environmental Working Group database and they all had good scores. A few of the brands had previous versions with shady chemicals, so we always recommend you read ingredient lists and double check any questionable names if you are curious, as retailers are subject to modify their products. Also, the ingredient lists may change from shade-to -shade.
** On occasion, people (AKA brands and sometimes PR reps) send an inquiry if we want to try something. Often, we pass up these offers since the name of the game isn't to stock our apartments full of free shit. But on on a rare occasion, there's a product that catches our eye and we genuinely want to see if it's better than the alternative we're using. A few of the products mentioned in here were sent to us, but we didn't receive compensation. As always, all the opinions are our own.
Become a Supporter!
If you love what we do you can support our mission with a one-time or monthly contribution.
array(3) {
  [0]=>
  object(WP_Term)#6834 (10) {
    ["term_id"]=>
    int(68)
    ["name"]=>
    string(6) "beauty"
    ["slug"]=>
    string(6) "beauty"
    ["term_group"]=>
    int(0)
    ["term_taxonomy_id"]=>
    int(68)
    ["taxonomy"]=>
    string(8) "post_tag"
    ["description"]=>
    string(0) ""
    ["parent"]=>
    int(0)
    ["count"]=>
    int(10)
    ["filter"]=>
    string(3) "raw"
  }
  [1]=>
  object(WP_Term)#6833 (10) {
    ["term_id"]=>
    int(3190)
    ["name"]=>
    string(18) "green beauty picks"
    ["slug"]=>
    string(18) "green-beauty-picks"
    ["term_group"]=>
    int(0)
    ["term_taxonomy_id"]=>
    int(3206)
    ["taxonomy"]=>
    string(8) "post_tag"
    ["description"]=>
    string(0) ""
    ["parent"]=>
    int(0)
    ["count"]=>
    int(1)
    ["filter"]=>
    string(3) "raw"
  }
  [2]=>
  object(WP_Term)#6832 (10) {
    ["term_id"]=>
    int(3189)
    ["name"]=>
    string(18) "green philly picks"
    ["slug"]=>
    string(18) "green-philly-picks"
    ["term_group"]=>
    int(0)
    ["term_taxonomy_id"]=>
    int(3205)
    ["taxonomy"]=>
    string(8) "post_tag"
    ["description"]=>
    string(0) ""
    ["parent"]=>
    int(0)
    ["count"]=>
    int(1)
    ["filter"]=>
    string(3) "raw"
  }
}