Food
Zero Waste Shopping in Philly: Where to Buy Groceries in Bulk
Containers and packages account for 23 percent of landfill waste, equal to about 39 million tons per year, according to the EPA.
Zero waste shopping eliminates this considerable amount of damage to the ecosystem, buying in bulk being a cheaper and eco-friendly method to purchasing groceries.
NOTE: The pandemic has shifted many of the bulk bins (often replacing for pre-bagged items), although those thinner plastic bags can be recycled in the plastic bag recycling bins. Some of the gravity bins (I.e. those that pour down) are still in operation at various stores. Call the store's location before bringing your own containers.
Where to find bulk grocery bins in Philly
These local stores in Philly, along with their other locations in Pennsylvania and New Jersey, are offering a large supply of options for consumers.
Mariposa Food Co-op
Bulk Items: grains, pasta, flours, dried herbs and fruits, coffee and tea, even oils and vinegars, according to Mariposa's webpage.
Location(s): 4824 Baltimore Avenue in West Philly.
Weavers Way Co-op
Bulk Items: "There are many varieties of granolas, grains, beans, and bulk pasta to choose from, not to mention the harder-to-find items such as dried black trumpet, crimini and shiitake mushrooms, and chipotle, habanero and ancho chiles," according to Weavers Way's webpage.
Location(s): 8424 Germantown Ave in Chestnut Hill, 559 Carpenter Lane in Mt. Airy, & 217 E. Butler St. in Ambler.
MOM's Organic Market
Bulk Items: All locations sell dry goods, spices, coffee, tea, and bar soap.
Location(s): 34 South 11th Street in Center City, 1149 E. Lancaster Ave. in Bryn Mawr & 1631 Kings Hwy N. in Cherry Hill.
Sprouts Farmers Market
Bulk Items: Variety of nuts, beans, candy, trail mix, & grains
Location(s): 1000 S. Broad St. in Philadelphia, 227 Route 73 S in Marlton, NJ, & a new location coming soon in Dresher.
Whole Foods Market
Bulk Items: Beans (white, black, pinto, lentils), dried fruit (apricots, dates, raisins), & herbs/spices (oregano, paprika).
Location(s): 8th & South streets in Queen Village 22nd St. & Pennsylvania Ave in Fairmount and more locations in Philly suburbs and South Jersey
Riverwards
Bulk Items: "a bulk section full of nuts and grains," according to Riverwards' webpage.
Location(s): 2200 E. Norris Street in the Fishtown Area of Philadelphia.
Kensington Community Food Co-op
Bulk Items: grains, nuts, flours, herbs, or coffee, according to KCFC's webpage.
Location(s): 2670 Coral Street in Philadelphia.
While not every grocery supplier has a section dedicated to bulk shopping, there are stores that offer the option if customers bring their own bins/containers.
If you are unsure of whether your local grocery stores have bulk sections, just call and ask!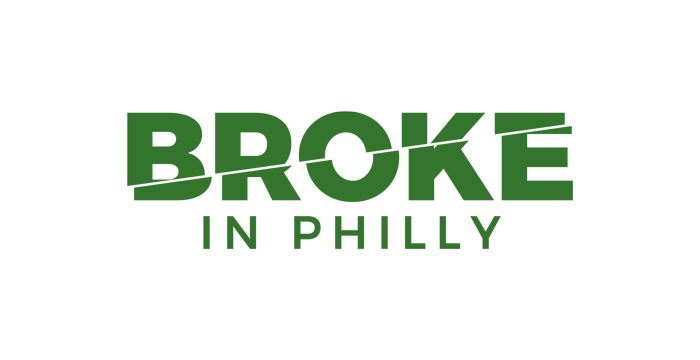 Become a Supporter!
If you love what we do you can support our mission with a one-time or monthly contribution.
array(7) {
  [0]=>
  object(WP_Term)#7058 (10) {
    ["term_id"]=>
    int(3656)
    ["name"]=>
    string(15) "Broke in Philly"
    ["slug"]=>
    string(15) "broke-in-philly"
    ["term_group"]=>
    int(0)
    ["term_taxonomy_id"]=>
    int(3664)
    ["taxonomy"]=>
    string(8) "post_tag"
    ["description"]=>
    string(0) ""
    ["parent"]=>
    int(0)
    ["count"]=>
    int(50)
    ["filter"]=>
    string(3) "raw"
  }
  [1]=>
  object(WP_Term)#7144 (10) {
    ["term_id"]=>
    int(2687)
    ["name"]=>
    string(9) "bulk bins"
    ["slug"]=>
    string(9) "bulk-bins"
    ["term_group"]=>
    int(0)
    ["term_taxonomy_id"]=>
    int(2700)
    ["taxonomy"]=>
    string(8) "post_tag"
    ["description"]=>
    string(0) ""
    ["parent"]=>
    int(0)
    ["count"]=>
    int(3)
    ["filter"]=>
    string(3) "raw"
  }
  [2]=>
  object(WP_Term)#7259 (10) {
    ["term_id"]=>
    int(3736)
    ["name"]=>
    string(13) "bulk shopping"
    ["slug"]=>
    string(13) "bulk-shopping"
    ["term_group"]=>
    int(0)
    ["term_taxonomy_id"]=>
    int(3744)
    ["taxonomy"]=>
    string(8) "post_tag"
    ["description"]=>
    string(0) ""
    ["parent"]=>
    int(0)
    ["count"]=>
    int(2)
    ["filter"]=>
    string(3) "raw"
  }
  [3]=>
  object(WP_Term)#7292 (10) {
    ["term_id"]=>
    int(2836)
    ["name"]=>
    string(7) "grocery"
    ["slug"]=>
    string(7) "grocery"
    ["term_group"]=>
    int(0)
    ["term_taxonomy_id"]=>
    int(2850)
    ["taxonomy"]=>
    string(8) "post_tag"
    ["description"]=>
    string(0) ""
    ["parent"]=>
    int(0)
    ["count"]=>
    int(4)
    ["filter"]=>
    string(3) "raw"
  }
  [4]=>
  object(WP_Term)#7293 (10) {
    ["term_id"]=>
    int(486)
    ["name"]=>
    string(14) "local business"
    ["slug"]=>
    string(14) "local-business"
    ["term_group"]=>
    int(0)
    ["term_taxonomy_id"]=>
    int(489)
    ["taxonomy"]=>
    string(8) "post_tag"
    ["description"]=>
    string(0) ""
    ["parent"]=>
    int(0)
    ["count"]=>
    int(18)
    ["filter"]=>
    string(3) "raw"
  }
  [5]=>
  object(WP_Term)#7288 (10) {
    ["term_id"]=>
    int(1848)
    ["name"]=>
    string(21) "Where Can I Wednesday"
    ["slug"]=>
    string(21) "where-can-i-wednesday"
    ["term_group"]=>
    int(0)
    ["term_taxonomy_id"]=>
    int(1858)
    ["taxonomy"]=>
    string(8) "post_tag"
    ["description"]=>
    string(0) ""
    ["parent"]=>
    int(0)
    ["count"]=>
    int(235)
    ["filter"]=>
    string(3) "raw"
  }
  [6]=>
  object(WP_Term)#7133 (10) {
    ["term_id"]=>
    int(3209)
    ["name"]=>
    string(10) "zero waste"
    ["slug"]=>
    string(10) "zero-waste"
    ["term_group"]=>
    int(0)
    ["term_taxonomy_id"]=>
    int(3217)
    ["taxonomy"]=>
    string(8) "post_tag"
    ["description"]=>
    string(0) ""
    ["parent"]=>
    int(0)
    ["count"]=>
    int(35)
    ["filter"]=>
    string(3) "raw"
  }
}