Food
2 Philly Food Donation Apps That Reduce Waste & Feed the Hungry
Technology is helping to fight Philly's growing hunger and food waste
Two key issues currently plaguing the streets of Philadelphia are food insecurity and food waste. Based on data analyzed by Hunger Free America, the number of people struggling against hunger in Philadelphia increased by 22 percent over the last six years.
This reported rise in hunger ironically parallels with research done by The US Department of Agriculture confirming that in the US, food waste is estimated at between 30-40 percent of the food supply.
Two locally-based apps aim to tackle these concerns through food donation, local volunteer efforts, and the efficiency of technology.
Apps created to make donating uneaten food efficient
The Philly Food Rescue app launched in October 2018 to eliminate food waste and educate people on food insecurity. Volunteers collect food from nearby donors and deliver it to nonprofits. The app has a map that pops up and displays the locations of food donors in the area.
The alerts for donations are time-sensitive, designed so that pick-ups fit volunteers' schedules. Volunteers include the days and times they prefer to receive notifications for donations nearby. The volunteer has to simply click a button titled "Claim This Rescue" and they are provided with both the pick-up address of the donor and the drop-off address of the hunger relief organizations and shelters. Food rescues typically take less than an hour to complete.
Another app dedicated to donating uneaten food in the Philadelphia area is FoodConnect, which is partnered with Philabundance- Delaware River Valley's largest hunger-relief organization. FoodConnect aids food rescue and hunger relief organizations in collecting donations from food vendors. Wasted food inhibits potential donations towards the hungry and harms the ecosystem, ending up in landfills and producing greenhouse gases. Donating to strengthen the food supply of hunger relief organizations is greatly beneficial, the app coming at no cost or effort for vendors to donate their unused food. All the vendors must do is package up the uneaten food and FoodConnect's volunteers take it from there.
Volunteer Opportunity
Want to get involved?
FoodConnect is currently looking for more retail partners and restaurants to donate uneaten prepared food. However, one does not only have to be a food donor to take part in the missions of both apps. Considering Food Rescue and FoodConnect are driven by volunteering, you can download the app or fill out a form on their webpages to get started.
Broke in Philly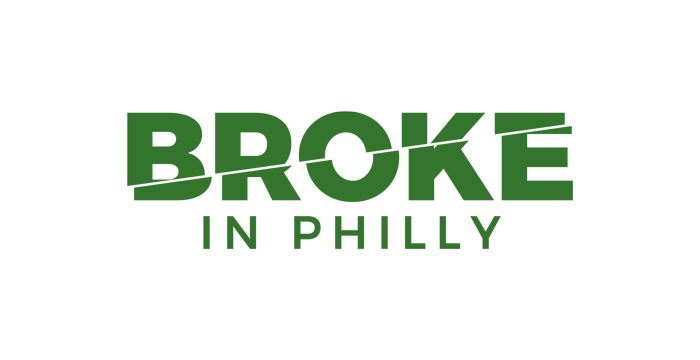 Become a Supporter!
If you love what we do you can support our mission with a one-time or monthly contribution.
array(7) {
  [0]=>
  object(WP_Term)#7439 (10) {
    ["term_id"]=>
    int(3656)
    ["name"]=>
    string(15) "Broke in Philly"
    ["slug"]=>
    string(15) "broke-in-philly"
    ["term_group"]=>
    int(0)
    ["term_taxonomy_id"]=>
    int(3664)
    ["taxonomy"]=>
    string(8) "post_tag"
    ["description"]=>
    string(0) ""
    ["parent"]=>
    int(0)
    ["count"]=>
    int(50)
    ["filter"]=>
    string(3) "raw"
  }
  [1]=>
  object(WP_Term)#7092 (10) {
    ["term_id"]=>
    int(3786)
    ["name"]=>
    string(12) "food connect"
    ["slug"]=>
    string(12) "food-connect"
    ["term_group"]=>
    int(0)
    ["term_taxonomy_id"]=>
    int(3794)
    ["taxonomy"]=>
    string(8) "post_tag"
    ["description"]=>
    string(0) ""
    ["parent"]=>
    int(0)
    ["count"]=>
    int(1)
    ["filter"]=>
    string(3) "raw"
  }
  [2]=>
  object(WP_Term)#7136 (10) {
    ["term_id"]=>
    int(3657)
    ["name"]=>
    string(15) "Food Insecurity"
    ["slug"]=>
    string(15) "food-insecurity"
    ["term_group"]=>
    int(0)
    ["term_taxonomy_id"]=>
    int(3665)
    ["taxonomy"]=>
    string(8) "post_tag"
    ["description"]=>
    string(0) ""
    ["parent"]=>
    int(0)
    ["count"]=>
    int(3)
    ["filter"]=>
    string(3) "raw"
  }
  [3]=>
  object(WP_Term)#7119 (10) {
    ["term_id"]=>
    int(1575)
    ["name"]=>
    string(10) "food waste"
    ["slug"]=>
    string(10) "food-waste"
    ["term_group"]=>
    int(0)
    ["term_taxonomy_id"]=>
    int(1585)
    ["taxonomy"]=>
    string(8) "post_tag"
    ["description"]=>
    string(0) ""
    ["parent"]=>
    int(0)
    ["count"]=>
    int(13)
    ["filter"]=>
    string(3) "raw"
  }
  [4]=>
  object(WP_Term)#7384 (10) {
    ["term_id"]=>
    int(1528)
    ["name"]=>
    string(13) "Philabundance"
    ["slug"]=>
    string(13) "philabundance"
    ["term_group"]=>
    int(0)
    ["term_taxonomy_id"]=>
    int(1538)
    ["taxonomy"]=>
    string(8) "post_tag"
    ["description"]=>
    string(0) ""
    ["parent"]=>
    int(0)
    ["count"]=>
    int(4)
    ["filter"]=>
    string(3) "raw"
  }
  [5]=>
  object(WP_Term)#7395 (10) {
    ["term_id"]=>
    int(3671)
    ["name"]=>
    string(18) "Philly Food Rescue"
    ["slug"]=>
    string(18) "philly-food-rescue"
    ["term_group"]=>
    int(0)
    ["term_taxonomy_id"]=>
    int(3679)
    ["taxonomy"]=>
    string(8) "post_tag"
    ["description"]=>
    string(0) ""
    ["parent"]=>
    int(0)
    ["count"]=>
    int(2)
    ["filter"]=>
    string(3) "raw"
  }
  [6]=>
  object(WP_Term)#7103 (10) {
    ["term_id"]=>
    int(793)
    ["name"]=>
    string(9) "volunteer"
    ["slug"]=>
    string(9) "volunteer"
    ["term_group"]=>
    int(0)
    ["term_taxonomy_id"]=>
    int(797)
    ["taxonomy"]=>
    string(8) "post_tag"
    ["description"]=>
    string(0) ""
    ["parent"]=>
    int(0)
    ["count"]=>
    int(50)
    ["filter"]=>
    string(3) "raw"
  }
}