Energy
Weatherizing your Home: Tips to Lower your Energy Bill & Carbon Footprint
Don't let the heat get the best of your energy bill this summer.
After a multiday heat emergency, we depend on AC systems around the clock. While this helps maintain a degree of comfort, cooling (and heating) account for 49% to 70% of the average American's energy bill.
If you live in the city, your home likely has room for energy and insulation improvement. Did you know you can save 15% on heating and cooling costs (11% of total energy costs) by using simple insulation techniques, according to the EPA?
Buildings are the most significant source of CO2 emissions in Philly; residential buildings and homes have the same energy wasting factors. And with Philly's overall temps projected to rise (shoutout climate change), it's essential to know how to make your home more climate-resilient.
Weatherizing your home is a way of modifying it to ensure it is more energy-efficient overall. It combats faulty insulation and air leaks, the two most common causes of energy waste. Weatherization can also save money, lower your carbon footprint, and allows your home to maintain a more uniform temperature.
Here are simple tweaks you can implement to reduce your energy bills – and carbon footprint.
4 Easy Ways to Weatherize your Home
1. Identifying the Problem Areas
Before you begin your weatherization, it's important to see the problem areas. Start with a DIY 'home energy audit', this guide from the Energy Department has the most comprehensive, user friendly at home energy assessment guidelines.
After you've identified the leaks, you can begin to weatherize and determine which areas need insulation. Check out Angie's List for some insight on how to pick/safety install insulation.
2. Drafty doors and windows? Grab your caulking gun.
Doors and windows are the most common culprits when it comes to wasted energy.
As much as 30% of total energy use is lost to air leaks from drafty windows and doors.
After finding drafty areas, run a line of caulk along both the inside and outside of the door/window. This will minimize airflow and help to keep cold air in and warm air out. Find high-quality caulk or your local hardware store.
Another way to ensure your doors are properly insulated is to install or replace old faulty door sweeps. Doors sweeps also work to mitigate energy loss. There are a few budget-friendly types available on the market, in standard door sizes, or can be customized.
Don't forget outlets and light switches.
Leaks can occur from outlets and switches in your home since air can travel between the wall and bring hot or cold air from the cracks. Applying foam sealer to switches is another easy way to keep cooler.
To apply, simply remove screws holding the switch cover in place, place the foam cut out over the switch. Next, look for additional spaces around the outlet/switch box and insulate use foam spray along only the perimeter. Use sparingly and reapply the switch cover.
More Simple Swaps
Another no-brainer solution is using room darkening shades and fans instead of AC. Darkening shades on sunny windows and fans can provide cooler air while using less energy than AC, ideal for days when the heat is bearable.
You can accomplish these alterations in a weekend, so move it to the top of your to-do list today and feel the difference tomorrow. Here are additional tips to help you get started.

Need more resources? See if you qualify for PA's Weatherization Assistance Program to get what you need to lower your energy bill.
Featured photo by E. Frizzelle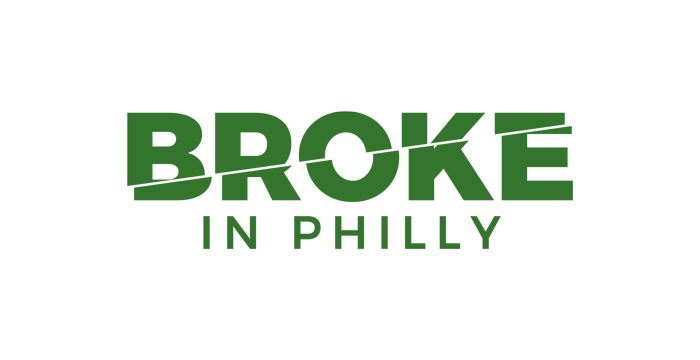 Become a Supporter!
If you love what we do you can support our mission with a one-time or monthly contribution.
array(4) {
  [0]=>
  object(WP_Term)#7388 (10) {
    ["term_id"]=>
    int(3656)
    ["name"]=>
    string(15) "Broke in Philly"
    ["slug"]=>
    string(15) "broke-in-philly"
    ["term_group"]=>
    int(0)
    ["term_taxonomy_id"]=>
    int(3664)
    ["taxonomy"]=>
    string(8) "post_tag"
    ["description"]=>
    string(0) ""
    ["parent"]=>
    int(0)
    ["count"]=>
    int(50)
    ["filter"]=>
    string(3) "raw"
  }
  [1]=>
  object(WP_Term)#7387 (10) {
    ["term_id"]=>
    int(108)
    ["name"]=>
    string(16) "Carbon Footprint"
    ["slug"]=>
    string(16) "carbon-footprint"
    ["term_group"]=>
    int(0)
    ["term_taxonomy_id"]=>
    int(108)
    ["taxonomy"]=>
    string(8) "post_tag"
    ["description"]=>
    string(0) ""
    ["parent"]=>
    int(0)
    ["count"]=>
    int(25)
    ["filter"]=>
    string(3) "raw"
  }
  [2]=>
  object(WP_Term)#7386 (10) {
    ["term_id"]=>
    int(3448)
    ["name"]=>
    string(6) "energy"
    ["slug"]=>
    string(6) "energy"
    ["term_group"]=>
    int(0)
    ["term_taxonomy_id"]=>
    int(3456)
    ["taxonomy"]=>
    string(8) "post_tag"
    ["description"]=>
    string(0) ""
    ["parent"]=>
    int(0)
    ["count"]=>
    int(7)
    ["filter"]=>
    string(3) "raw"
  }
  [3]=>
  object(WP_Term)#7378 (10) {
    ["term_id"]=>
    int(406)
    ["name"]=>
    string(4) "home"
    ["slug"]=>
    string(4) "home"
    ["term_group"]=>
    int(0)
    ["term_taxonomy_id"]=>
    int(409)
    ["taxonomy"]=>
    string(8) "post_tag"
    ["description"]=>
    string(0) ""
    ["parent"]=>
    int(0)
    ["count"]=>
    int(25)
    ["filter"]=>
    string(3) "raw"
  }
}