Energy
50 low and moderate income households went solar thanks to new program
The Philadelphia Energy Authority announced their energy & economic milestone on Earth Day
The Philadelphia Energy Authority (PEA) announced the outcomes of their newest pilot program, the Solar Savings Grant Program, on Earth Day. Fifty low- and moderate-income households in 26 zip codes have begun the process of installing rooftop solar panels in their homes through the program.
Participants had incomes less than 80% of the Area Median Income, supplemented by a PEA grant that covered two-thirds of the total installation cost and low-cost loan. Plus, there were no up-front costs. The Solar Savings Grant program takes a step towards combating the unequal distribution of environmental resources across the city's racial and economic boundaries.
Some stipulations existed, like homeownership and occupation (sorry, renters), and participants must have paid their PECO bill fully and on time for the past twelve months. You can view a full list of eligibility requirements here.
The Solar Savings Grant Program is a part of the larger Solarize Philly, a PEA initiative which aims to help all of Philly go solar. Installing solar panels can be logistically challenging and prohibitively expensive, so Solarize Philly helps to simplify the process and, for those fitting the income requirements, lessen the costs of doing so. Solarize Philly also allows groups of households to apply together to get their solar panels installed at a reduced price. Since Solarize Philly's inception in 2017, it has helped over 750 Philly residents install solar panels in their homes.
The new initiative is helping citizens of all income levels to access greener and more affordable energy sources. "I am so grateful to be able to power our home with sunshine, nature's clean, renewable energy, while also saving significant money on our family's electric bills," says Cheri Avery Black, a participant in the program. "I didn't really have to do anything but say yes to the program. And we're so glad we did! We're pleased to show off our solar panels and to encourage others to participate."
"Fighting the climate crisis while fully addressing the systemic racial and economic disparities among the City's residents demands urgent and bold action," said Mayor Jim Kenney at Thursday's announcement.
Solarize Philly will reopen for their fifth phase of program sign-ups in May 2021. If you are interested, click here to sign up for a free solar assessment.
Cover image courtesy of Solar States
---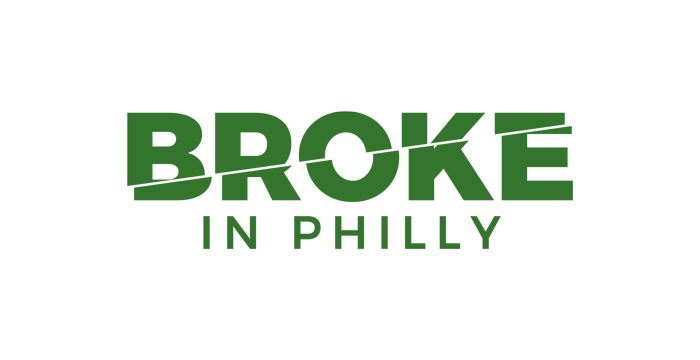 Become a Supporter!
If you love what we do you can support our mission with a one-time or monthly contribution.
array(5) {
  [0]=>
  object(WP_Term)#7298 (10) {
    ["term_id"]=>
    int(3656)
    ["name"]=>
    string(15) "Broke in Philly"
    ["slug"]=>
    string(15) "broke-in-philly"
    ["term_group"]=>
    int(0)
    ["term_taxonomy_id"]=>
    int(3664)
    ["taxonomy"]=>
    string(8) "post_tag"
    ["description"]=>
    string(0) ""
    ["parent"]=>
    int(0)
    ["count"]=>
    int(50)
    ["filter"]=>
    string(3) "raw"
  }
  [1]=>
  object(WP_Term)#7180 (10) {
    ["term_id"]=>
    int(3484)
    ["name"]=>
    string(29) "Philadelphia Energy Authority"
    ["slug"]=>
    string(29) "philadelphia-energy-authority"
    ["term_group"]=>
    int(0)
    ["term_taxonomy_id"]=>
    int(3492)
    ["taxonomy"]=>
    string(8) "post_tag"
    ["description"]=>
    string(0) ""
    ["parent"]=>
    int(0)
    ["count"]=>
    int(5)
    ["filter"]=>
    string(3) "raw"
  }
  [2]=>
  object(WP_Term)#7181 (10) {
    ["term_id"]=>
    int(1065)
    ["name"]=>
    string(11) "solar power"
    ["slug"]=>
    string(11) "solar-power"
    ["term_group"]=>
    int(0)
    ["term_taxonomy_id"]=>
    int(1073)
    ["taxonomy"]=>
    string(8) "post_tag"
    ["description"]=>
    string(0) ""
    ["parent"]=>
    int(0)
    ["count"]=>
    int(17)
    ["filter"]=>
    string(3) "raw"
  }
  [3]=>
  object(WP_Term)#7294 (10) {
    ["term_id"]=>
    int(4031)
    ["name"]=>
    string(27) "Solar Savings Grant Program"
    ["slug"]=>
    string(27) "solar-savings-grant-program"
    ["term_group"]=>
    int(0)
    ["term_taxonomy_id"]=>
    int(4039)
    ["taxonomy"]=>
    string(8) "post_tag"
    ["description"]=>
    string(0) ""
    ["parent"]=>
    int(0)
    ["count"]=>
    int(1)
    ["filter"]=>
    string(3) "raw"
  }
  [4]=>
  object(WP_Term)#7133 (10) {
    ["term_id"]=>
    int(3483)
    ["name"]=>
    string(15) "Solarize Philly"
    ["slug"]=>
    string(15) "solarize-philly"
    ["term_group"]=>
    int(0)
    ["term_taxonomy_id"]=>
    int(3491)
    ["taxonomy"]=>
    string(8) "post_tag"
    ["description"]=>
    string(0) ""
    ["parent"]=>
    int(0)
    ["count"]=>
    int(9)
    ["filter"]=>
    string(3) "raw"
  }
}