Business
How to land a sustainability job in the Philadelphia region
Degrees, networking, all of the above? Here are a few ways to find your green dream job.
One of the most popular questions emailed/DM'd/asked is something along these lines:
"I just moved to the area and am trying to find a job in sustainability. How do I find one?"
Job hunting is never easy, but there are a few ways to increase your chances. We chatted with local sustainability professionals to find out how to land your next gig.
How to Find a Job in Sustainability in the Philadelphia Region
Start following local sustainable organizations.
Before your start your job hunt, get to know which companies have sustainable initiatives. Check directories like B Corp, Green Building United, Society of Women Environmental Professionals, Sustainable Business Network, all with its own collection of green companies.
Good news – you're in the right place since we cover the green businesses on here! Read Green Philly, subscribe to our weekly newsletter, and follow us on social media.
Familiarize yourself with people and organizations in the local "green scene."
The old adage "it's not what you know but who you know" applies to sustainability.
As The GREEN Program Founder & CEO Melissa Lee said, "resumes don't get you the job, people do." Her study abroad program has an alumni group to help facilitate connections. "The GREEN Program's Alumni Network is an exciting space for professional growth especially in the sustainability space," explained Lee.
We wrote a list of 7 ways to get involved in the local sustainability scene, which shares examples of events, Facebook groups, and conferences to join. But the best job searching begins before you actually need the job.
Get a sustainable degree and/or professional credentials.
Academia gives you a concrete path to learn sustainability skills and theory, along with providing opportunities to work on projects with local organizations. Plus, many professors have relationships within their field, giving you an easy path to connections.
Here's a list of local sustainability programs in the Philadelphia area.
Volunteer
Kristen Suzda, Project Manager at Re:Vision Architecture, was in a graduate program for architecture and historic preservation at Penn. She began volunteering by tabling an event for the Delaware Valley Green Building Council, now Green Building United). This simple task provided long-lasting relationships with the people she wanted to know. As Suzda explained, "go to where the people who can hire you are."
Another advantage of tabling? You can read people's nametags and organizations, and talk to them after your shift is done.
You can also volunteer on a nonprofit board, which was fruitful for Suzda's personal and professional networking. For one, you can help nonprofits, and also connect with good people with who you can build connections.
Build Relationships with people.
No one likes being sold to, eh?
Instead, ask people questions about their job: what they do, how long they've been at the company, or their path to get to their job, according to Suzda. Additionally, ask them about their interests outside of work, to find common interests.
"If you can develop a good relationship, then it makes it that much easier to get that job. When you've established that you like someone and have shared values with them, you're passing a lot of hurdles that other people walking into a job interview would have to overcome," said Suzda.
Lee also suggested looking at a company's upcoming speaking events and LinkedIn to build those in-person connections. Another easy tip for LinkedIn? "Request informational interviews," shared Lee.
Don't expect to get the perfect job immediately.
When Suzda initially met the founders of Re:Vision, she wasn't looking for the job or there weren't openings at the time. But when the timing worked out, she ended up getting a job she wanted.
When you do get the interview, come prepared. As Lee explained, "do your research and make sure you understand what the organization does, their mission, and values."
Chances are that you won't get to your perfect job immediately. Try different roles, meet different people, and have patience.
What to Watch
Want more tips? Melissa Lee spoke with the Founder of DayAway Careers and the President of the American Energy Society about career advice and trends for young professionals in sustainability. Watch the Sustainable Energy Careers for Young Professionals recording here.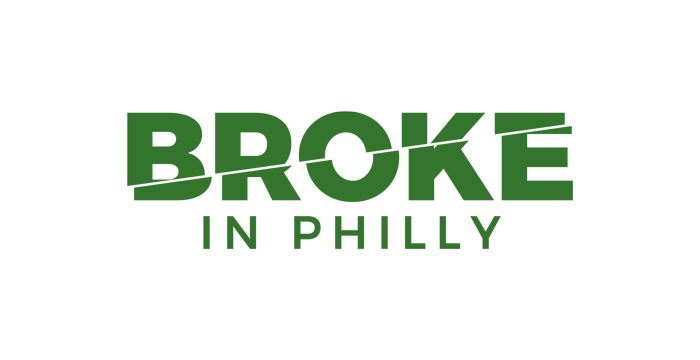 Cover photo by Shridhar Gupta on Unsplash
---
Become a Supporter!
If you love what we do you can support our mission with a one-time or monthly contribution.
array(4) {
  [0]=>
  object(WP_Term)#7236 (10) {
    ["term_id"]=>
    int(3656)
    ["name"]=>
    string(15) "Broke in Philly"
    ["slug"]=>
    string(15) "broke-in-philly"
    ["term_group"]=>
    int(0)
    ["term_taxonomy_id"]=>
    int(3664)
    ["taxonomy"]=>
    string(8) "post_tag"
    ["description"]=>
    string(0) ""
    ["parent"]=>
    int(0)
    ["count"]=>
    int(51)
    ["filter"]=>
    string(3) "raw"
  }
  [1]=>
  object(WP_Term)#7237 (10) {
    ["term_id"]=>
    int(3227)
    ["name"]=>
    string(6) "career"
    ["slug"]=>
    string(6) "career"
    ["term_group"]=>
    int(0)
    ["term_taxonomy_id"]=>
    int(3235)
    ["taxonomy"]=>
    string(8) "post_tag"
    ["description"]=>
    string(0) ""
    ["parent"]=>
    int(0)
    ["count"]=>
    int(2)
    ["filter"]=>
    string(3) "raw"
  }
  [2]=>
  object(WP_Term)#7157 (10) {
    ["term_id"]=>
    int(327)
    ["name"]=>
    string(13) "Green Careers"
    ["slug"]=>
    string(13) "green-careers"
    ["term_group"]=>
    int(0)
    ["term_taxonomy_id"]=>
    int(328)
    ["taxonomy"]=>
    string(8) "post_tag"
    ["description"]=>
    string(0) ""
    ["parent"]=>
    int(0)
    ["count"]=>
    int(4)
    ["filter"]=>
    string(3) "raw"
  }
  [3]=>
  object(WP_Term)#7338 (10) {
    ["term_id"]=>
    int(1287)
    ["name"]=>
    string(10) "green jobs"
    ["slug"]=>
    string(10) "green-jobs"
    ["term_group"]=>
    int(0)
    ["term_taxonomy_id"]=>
    int(1297)
    ["taxonomy"]=>
    string(8) "post_tag"
    ["description"]=>
    string(0) ""
    ["parent"]=>
    int(0)
    ["count"]=>
    int(7)
    ["filter"]=>
    string(3) "raw"
  }
}